Ana Carrasco shows the huge scar from her operation
"They say that what does not kill you makes you stronger ...", writes the Murcian in her networks next to a photo of her back with a seam of almost 30 staples.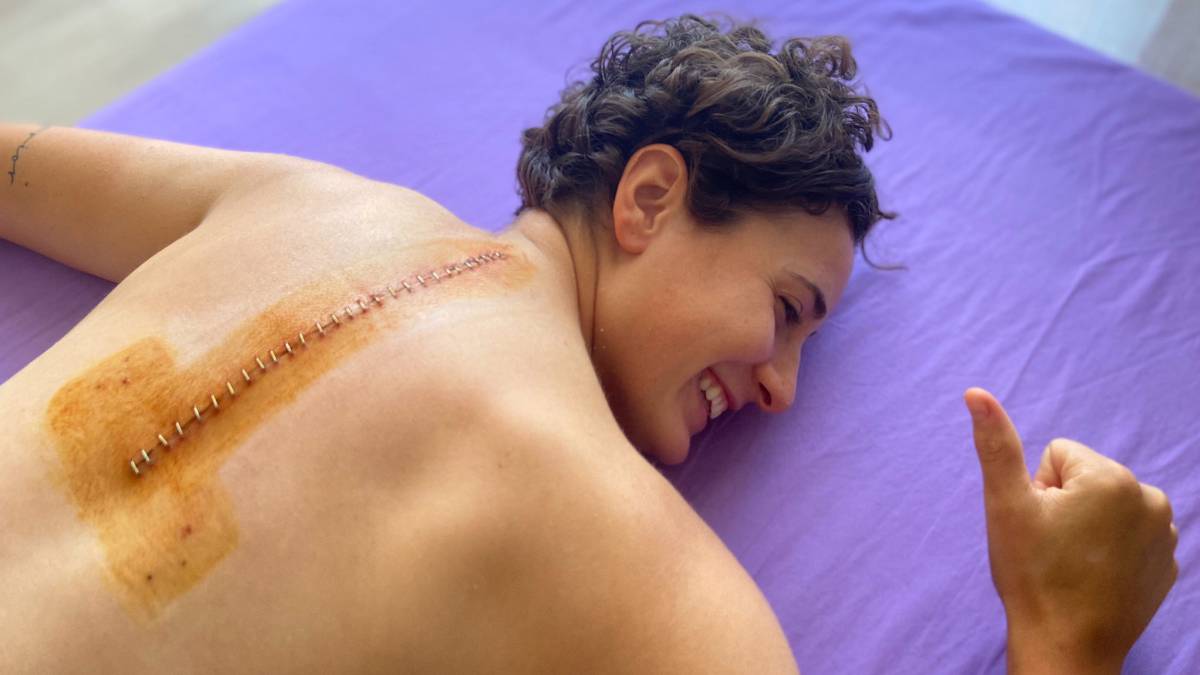 That pilots are made of a different paste is something they continually demonstrate, either with their feats behind the wheel or on a motorcycle or because of their innate ability to overcome all kinds of adversities. This is the case of Ana Carrasco, who is already in the midst of recovering from her serious back injury, with a fracture of two vertebrae, after the fall she had two weeks ago in a test in Portugal and that will have her removed from the circuits long enough to miss all that remains of the SSP300 World Championship.
Well, the Murcian woman, far from being demotivated by such a mishap, faces it with the greatest of motivations, as shown by the photo of her stitched back that she posted on her social networks along with this message: " makes it stronger ... well here we are, wanting to come back stronger than ever! ". A seam of almost 30 staples resulting from the operation she underwent on September 15 and that would scare anyone, but not her, who poses with a smile and the desire to get back on her Kawasaki as soon as possible.
Photos from as.com