"Measuring an American without an audience is an advantage"
Daniil Medvedev praised his third-round rival, JJ Wolf, while acknowledging that playing without an audience at the US Open "is sad."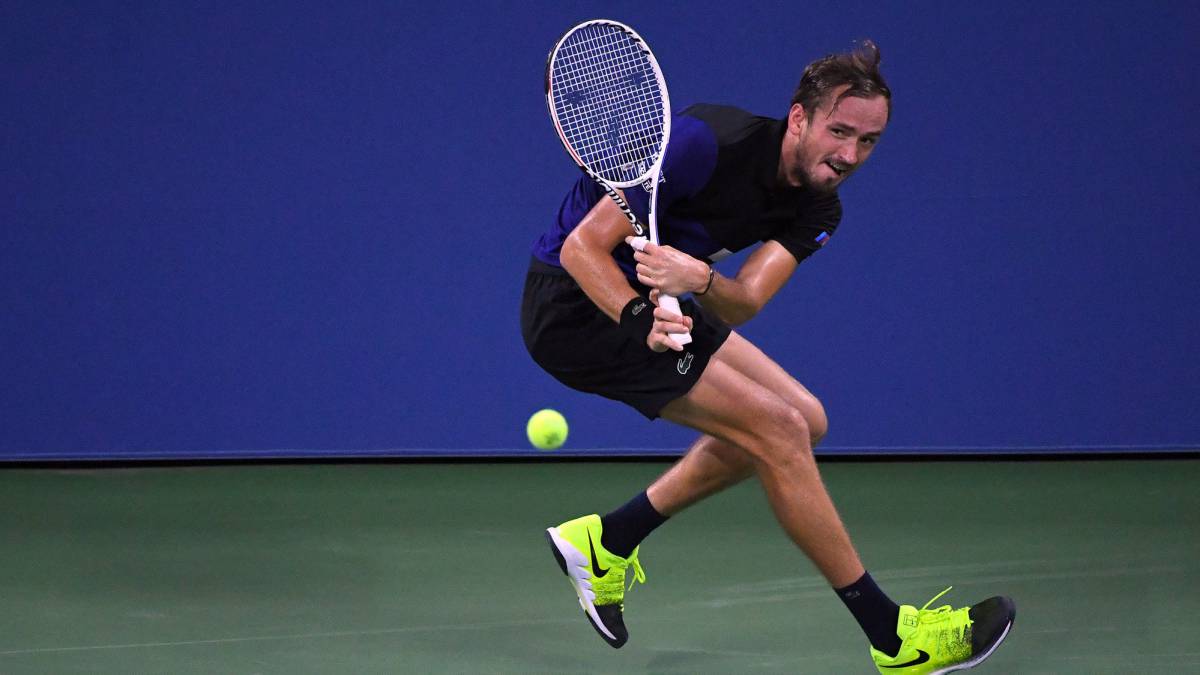 Russian tennis player Daniil Medvedev, one of the favorites of the US Open, will play the third round of the Grand Slam against the young American JJ Wolf, on whom he valued his rapid rise in the rankings and considered an "advantage" to face him without public, although he clarified that he misses the commotion of the followers.
Medvedev, 24, third-seeded, defeated Australian Christopher O'Connell in three sets because he maintained "control" of the first set and did not lose his serve in the following, as he explained in the subsequent press conference.
On Wolf, 21 years old and who this day eliminated the Spanish Roberto Carballes, Medvedev said that two or three years ago he did not know who he was but he saw him "play the qualifiers and lost against someone quite strong 7-6, 7-6" , which surprised him because at that time he was far away in the world rankings, around 800.
"Now he's in the top 100 or close and he's playing great tennis so I'm looking forward to a great match. I'll try my best. And of course, facing an American in the US without an audience is an advantage, it's normal." , apostilled.
However, the Russian, who last year played in the final and lost to Spanish Rafael Nadal, acknowledged that competing without an audience "is sad", especially at night and in a large stadium.
"Today we were playing with the roof closed, it was raining outside and you could feel it, you could hear it. There were only our coaches on the court. It's hard and sad, but it's like it's done in all sports in the world now," he said. the athlete, who at least wishes that "fans around the world are enjoying watching tennis on television."
Fifth in the world rankings, Medvedev assured that the key to advancing in the tournament is "consistency" because you have to win three sets in each match, and depending on when you start you have to win "about four games if you want to really feel in the game. second week, in the quarterfinals ".
"If you are not consistent you cannot, because you will lose one of the rounds. That is why the Grand Slam are tough," he said.
Photos from as.com