Alonso: "Maybe I'm not the best, but I'm an all-rounder"
The Asturian is sincere in the second, and last, part of his interview with AS: "Hamilton? He was at the right time and in the right place."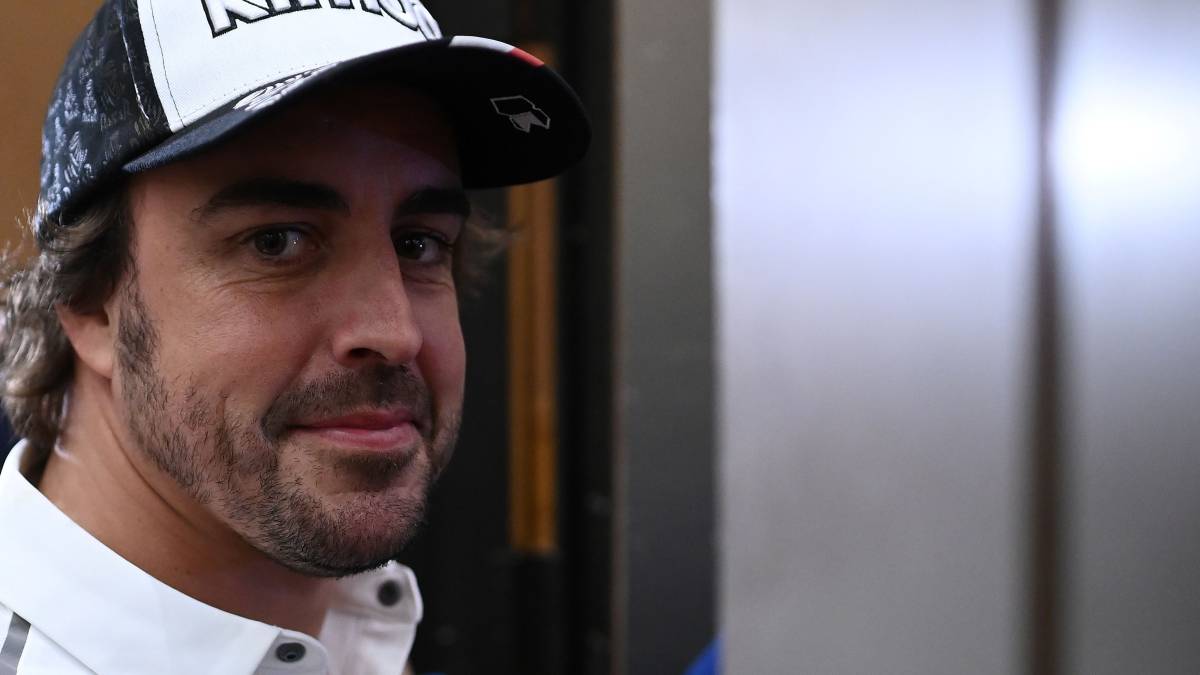 AS's conversation with Fernando Alonso (Oviedo, July 29, 1981) continues in a second part in which he tells us about his return and responds to everything, even in the comparison with Hamilton and about the reality of Formula 1.
— Let's continue with the current F1, there is Hamilton about to match Schumacher in titles, surpass him in victories… to beat in statistics the guy you beat on the track and broke his streak. When we were in the F1 paddock, everyone said that the best drivers are Alonso and Hamilton, many even put you ahead. What has Lewis done wrong and what good to get to this situation and this huge difference in record? 444 444
— Well… I think you have been in the right place at the right time and, although everyone now thinks that it was already known, it is a bit of a stroke of luck. When Red Bull achieved four titles in a row I think it was difficult for everyone to think that an energy drink was going to dominate F1 four years in a row against giants like Ferrari, McLaren, Mercedes ... So that was a stroke of luck and Vettel has four titles worldwide. When I was at Renault, nobody thought that Renault was going to win two championships against Ferrari with Schumacher and McLaren with Raikkonen, but Renault got those years right and we were lucky to be there at the right time and we won two titles. You always need that stroke of luck to be at the right time, and when Hamilton went to Mercedes, that move was questioned a lot because that year they were quite bad, they were third in constructors, but then the turbo came and this new era of F1 and they won all other years. So nobody knows ... If you go to Mercedes today it is for sure that you are going to win, but when Hamilton changed, which was a year before the rule change, they were not emerging at all. So it is to be at the right time, but it is not that you change for another pilot because each of us has our record and our virtues.
— And then yours is…
— I am a more versatile pilot, maybe not the best in every moment and track condition, but more of an off-road. If I can retire one day with a Karting World Championship, Endurance Championship, Le Mans, Daytona, Formula 1, hopefully one day a Dakar or things like that, yes, it will not be the same media coverage of F1, but there is also a lot of F1 people who know why results sometimes happen and why not
— What's the truth about F1? Looking at it from the inside for so many years and also from the outside, I think there are many interests for someone or a team to win sometimes. It gives me the feeling that it is an overly directed sport.
— It is like that and it has always been like that, F1 is a sport of cars and engineers, the driver is the last part, the most visible, the one that appears on TV on Sunday. It's a bit of a sci-fi gear, of amazing cars, of extraordinary sophistication and inventiveness, with supreme things and innovations every year. So that team and that way of innovating and creating super cars leads you to win or lose. The driver has an important part, it is true, you have to perfectly execute those laps every Sunday, but you are nothing more than that, you are the last piece of the puzzle and F1 has always been like that.
— Maybe now more ...
— We could call them the Mercedes 44, the Mercedes 77, the Renault 14 or the Renault 31, take away the name, and it would be more fair because it is like a spaceship that does not have the name of the astronaut inside. It's called Apollo 11 or Apollo 13, but that's the way it is and it's part of the charm, and you want to get to F1 because you are part of those incredible automotive structures.
— I have to ask you about Carlos Sainz, he has defended the Spanish flag well.
— Very well, these years he has grown a lot, he has run the races in which the result was needed and to be there, he has always been. His level is not that he has risen, he was already very high at Toro Rosso and at Renault, but he had not had the structure of the team, the confidence and seizing the moment, I think that these years he has done so and his visibility is greater. I think Carlos has done super races in 2016, 2017 or 2018 and he did not have the repercussion of the last two years, and he has grown a lot in that sense. Hence his signing for Ferrari, and for Spain and for our sport is fantastic news. Having Carlos in the most legendary team in F1 at his age ensures a very good future for our country.
— Next year we would like to see you both on the podium in a race.
— It would be fantastic, I think we both have our sights on 2022, but hey, Ferrari is Ferrari. In 2014, my last year there, we had a difficult year and in 2015 they managed to win the second race in Malaysia. They can never be ruled out, although they suffer this year next year they can still put up a lot of war and stand up to Mercedes, that is what we all hope.
— Thank you for everything, Fernando. Let's go for everything from now on.
— Let's go all out.
Photos from as.com