Alonso already has a seat and is "available" for Renault
On his three-day visit to Enstone, thinking about 2021, he has spoken with engineers and tested the simulator. You will travel to Imola and Abu Dhabi.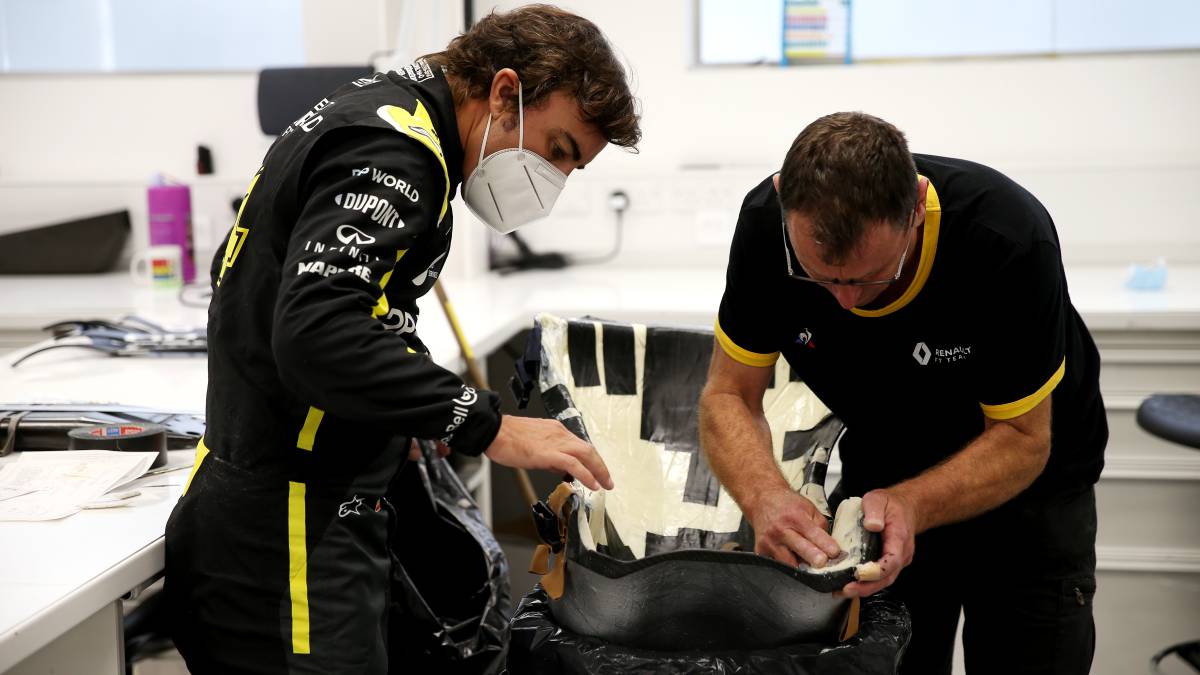 Three days in Enstone as a starting point for what's to come. Renault has reported on the visit of Fernando Alonso to its facilities earlier this week and with the words of the protagonist they have confirmed what his first work plan was: simulator, meetings and a seat. The last detail is important, you are ready to get on the RS20 if necessary for the remainder of the season, due to Ricciardo or Ocon's medical leave, or if the Abu Dhabi test is unlocked in December (in principle it is intended exclusively for pilots youth) .
From now on: "I will be aware of what the team needs from me. Some simulator days, help some weekends and be available for everything that is needed." He will travel to the Imola and Abu Dhabi races.
The Asturian: "First day of school, with a lot to learn and get used to, but it was very productive. I followed a program in the simulator, I got used to the car a little, I tried the facilities. it existed. Then I made my seat and had meetings with the staff to understand next year's program. " "Going back to Enstone was a very good experience, emotional days. Many things have changed, the simulator is new and the wind tunnel has been updated, but there are other things that remain the same, such as the offices or the gym that I visited for so long. "he states.
In addition, he has followed the last grands prix, with Ricciardo's fourth places at Spa and Mugello bringing the future Alpine team closer to the podium: "The team is in good shape. The last races were encouraging for everyone, and for me too. See Competitive Renault is good for the sport and I am delighted with that progress. There is still a long way to go and the midfield is very tight, but everyone has done an incredible job. The last few races were exciting and I am looking forward to being there again. "
Photos from as.com