Alonso already has his Alpine
The marketing director has delivered the great sports car of the brand to the Asturian. A 292 hp Alpine A110S that accelerates from 0 to 100 km / h in 4.4 seconds.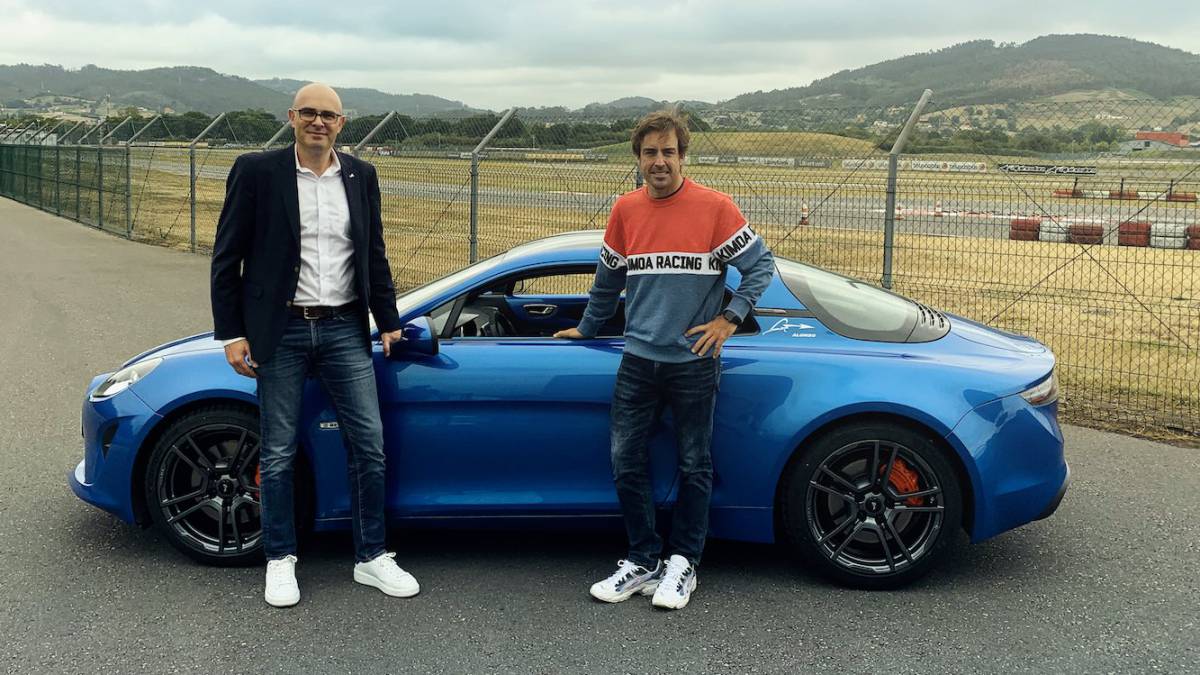 From next season, Renault will change its name in Formula 1 to be renamed Alpine, in order to relaunch its sports car brand. "We will race like Alpine and the car will represent the historical colors of the French engine, blue, plus the tricolor", said Renault CEO Luca di Meo in a recent interview with As. A color that inevitably recalls that blue tide that filled Montmeló in the magical years 2005 and 2006 and that bathes the new company car of Fernando Alonso.
Awaiting the return of the pair in 2021, the Asturian pilot already has his Alpine. It is a 292 hp A110S, rear-wheel drive, central engine and a minimum weight of 1,114 kg that makes it accelerate from 0 to 100 km / h in just 4.4 seconds. In the electronic section, it has the Track Mode that allows the deactivation of the Stability Control to enjoy a fully sporty driving. The brakes are provided by the prestigious Italian brand Brembo.
The French brand has published a photo on its official Twitter account in which Bruce Pillard, Alpine's marketing director, has delivered the vehicle to Alonso. The Asturian pilot appears dressed to match with a red and blue Kimoa sweatshirt, his personal brand. Alonso is expected to make his first public appearance alongside Renault at the Imola circuit next November.
Photos from as.com