Alocén: "I hope Campazzo continues, it is a mirror in which to look at myself"
The young point guard will debut this season with Real Madrid, where he will share a position with the Argentine, who has his eyes on the NBA.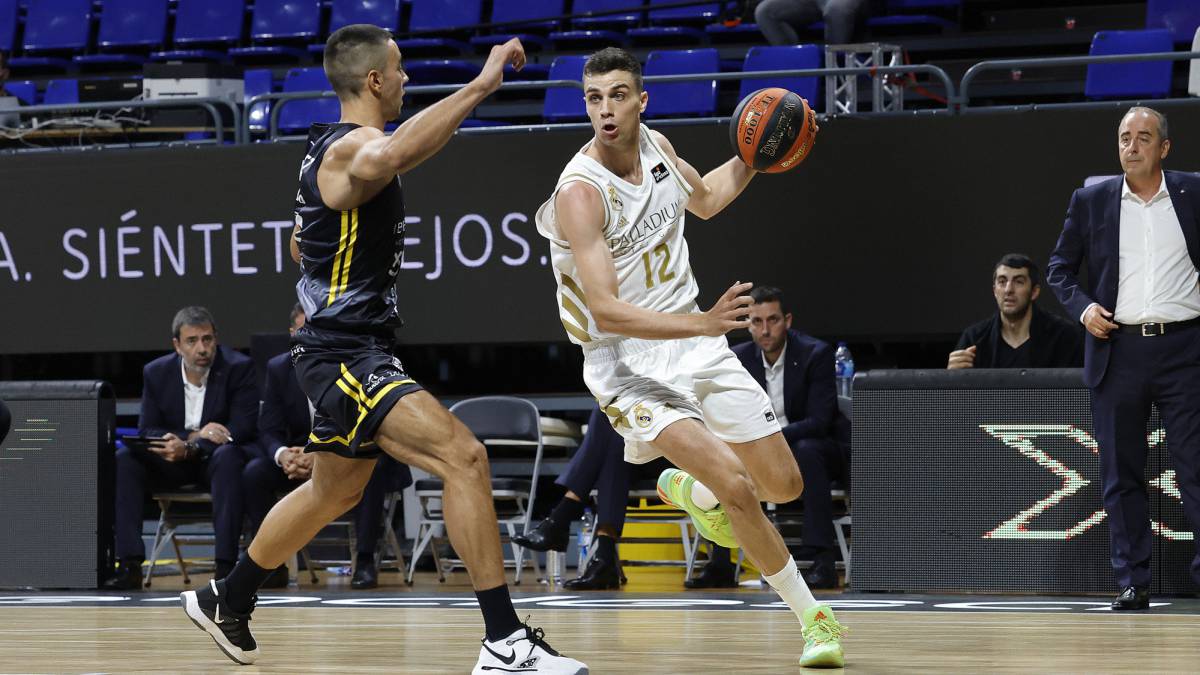 Real Madrid point guard Carlos Alocen, joined this season by the white club after a season on loan at Casademont Zaragoza, wished that his teammate, the Argentine point guard Facundo Campazzo, would stay at the white club instead of going to the NBA, because it is "a mirror" to learn from.
"Facu gives us many things as a player, inside and outside, and I hope he continues because I have there a mirror in which to look at myself every day and the things that I can take from him, who is the best point guard in Europe, perhaps with another I cannot take them ", said the 19-year-old base from Zaragoza during the presentation of the Endesa League.
The young game director made his debut for the Whites with a title, the Endesa Super Cup won in Tenerife last weekend. "They told me that normally it is not so easy to win a title, but for now I have won the first one, so perfect," he said.His first training sessions
Alocén admitted that in his first training sessions with Real Madrid he was "very nervous." "The first day I was not loose, but after time I have improved both on track and off, that there is a very good atmosphere," he added.
In a team like Real Madrid, surely the young point guard will be able to improve his assists data. "I think so, because the quality of the teammates is infinite, you give (Jaycee) Carroll a ball for a triple or a ball under the basket to (Walter) Tavares and it is difficult for him to fail. Hopefully I can raise those statistics." , he sentenced, during the presentation ceremony of the Endesa League, broadcast on social networks and the 'Vamos' channel of 'Movistar +'.
Photos from as.com