Alocen: "My colleagues surprise me: they are still hungry"
The point guard, one of Madrid's two signings, is measured this Friday at the club where he was formed. "In my father's day, veterans were ...".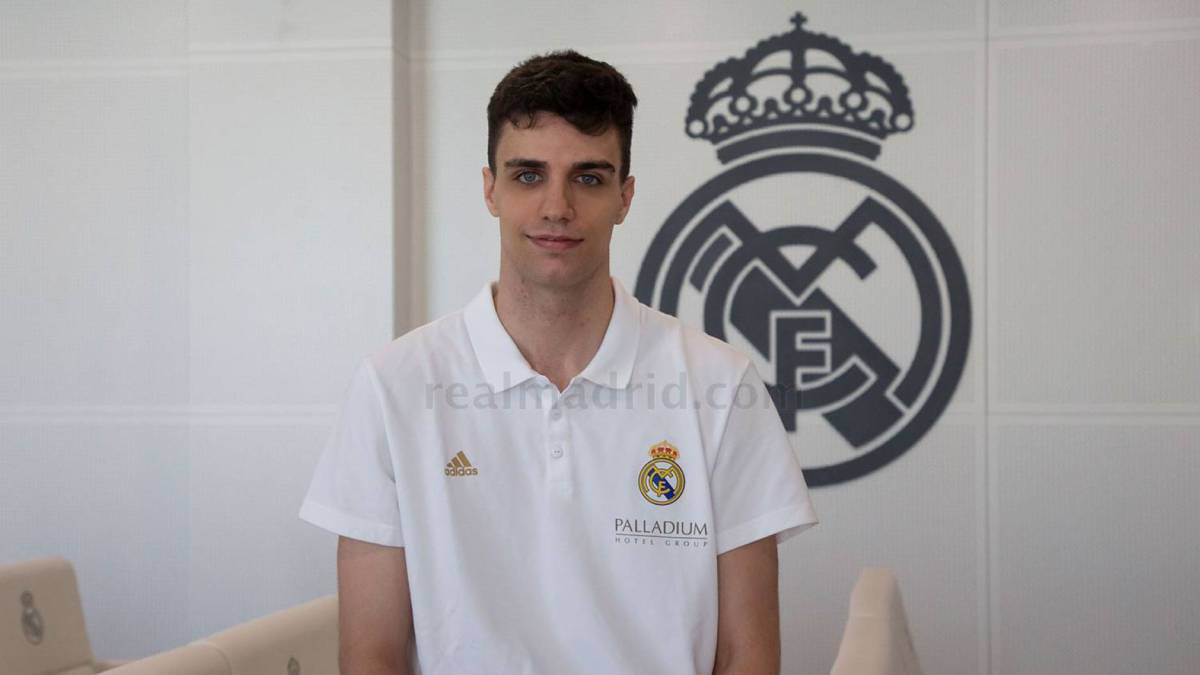 Carlos Alocén, 19, one of the two additions, along with Alberto Abalde from Real Madrid this season, has spoken on the club's television about his first weeks with the team. His father, Alberto Alocén, was trained in the white club in the seventies, but could not stay in the first team. This Friday Madrid will face the club where the base was formed, Casademont Zaragoza (21:45, Movistar +).
Arrive and win the Super Cup. "I'm very happy to be where I am and to be getting things done, how everything is going. I'm hungry for more achievements and to keep working. "
This Friday, before his former team. "For me it is very special against Zaragoza, very beautiful and rare at the same time. It will be my first official match against the club where I was since I was 11 years old. I wish you the best, but starting tomorrow. "
The good base of the team maño. "The most important thing that Casademont Zaraogza has done is keep the important players from last season, keep the base. Only Radovic, Murcia, and me have gone. On the outside they are very dangerous and on the inside they have balance. I think we are superior, but Zaragaoza always compete to the maximum. We've been working all week and I'm sure we'll play a good game. "
A great reception in the dressing room. "From the beginning my teammates surprised me, because I saw that after I don't know how many titles they keep the hunger to win. And that, the way they work, is something regardless of the quality they have. They have helped me a lot in my integration, in a quite big change for me. From the first moment, both me and Alberto Abalde received us very well. I think there are good people in the team. "
Assists or points? "Maybe I should be more selfish in the game, but I really enjoy assisting my teammates. They taught me to understand basketball as a game in which the team had to be involved ".
The veterans of now and those of before. "The veterans of the time when my father played for Madrid (in the seventies) I think they were, from what he has told me and I am living, more bastards than those of now" .
The future. "I want to be part of this and keep winning, Madrid forces you to be up to the task" .
The Euroleague. "I love watching it and I am very excited to be able to play it. I have always followed Madrid a lot in the Euroleague, it will be special and beautiful. "
Photos from as.com