Alcohol, fights ... and fired after only six days: Glen Rice's tough journey at Lithuanian Juventus
Glen Rice, son of the NBA champion with the same name, has been fired from his team in Lithuania after just six days and several problems.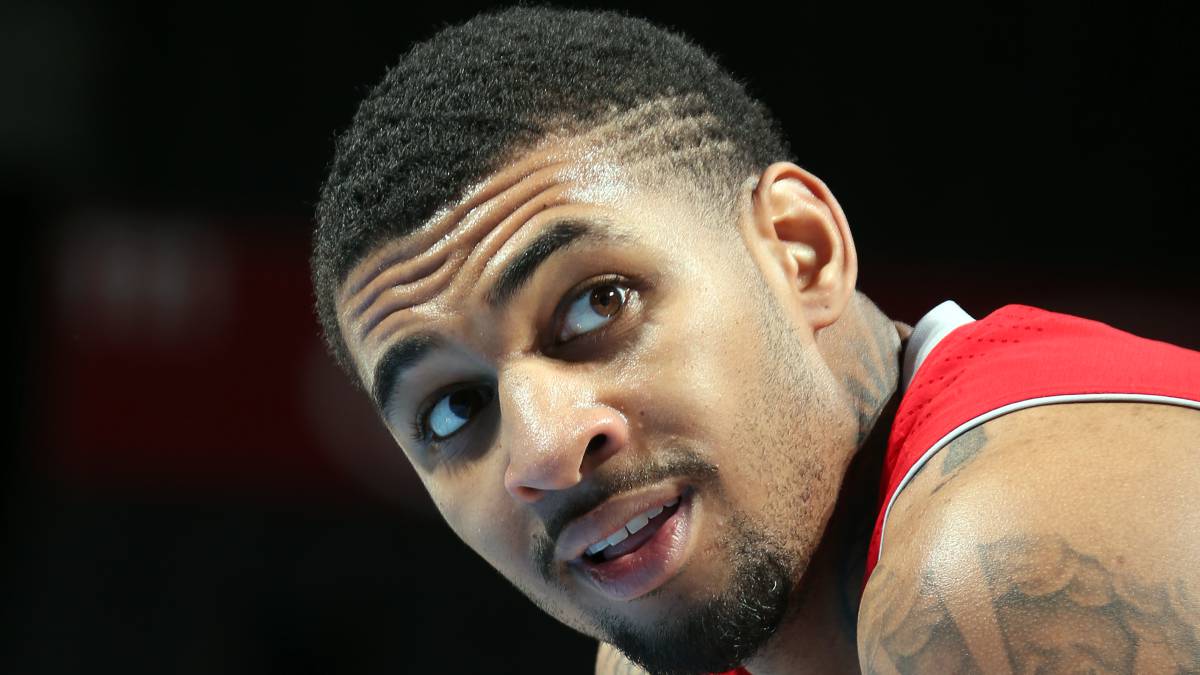 One more case of the tainted sports career that Glen Rice, the son of the NBA champion of the same name (Glen Rice), is building. Following an example far removed from that of his father, who achieved glory with Shaq and Kobe's Lakers in 2000, the junior has reached one of his lowest moments -because he has to choose- after signing for Juventus this summer , a club that is based in the Lithuanian city of Utena and that has grown a lot in recent years in the shadow of the dominating Zalgiris.
Rice has lasted only six days in the team's discipline due to a chain of problems caused that have made the sports management release a very harsh statement against the player after firing him. "This person is unpredictable and has a lot of problems in his life. We have risked and the risks have not compensated. The circus is over. Now we will have to look for someone focused on basketball and not committed to stupidity", Eimantas signs Skerkis, the Juventus sports director.
What have you done to deserve such severe public punishment? The next thing ... Before arriving, miss the first paid flight and then the connection in Amsterdam when they bought a second. Upon landing, it was not confined, as the Lithuanian government advises to prevent the spread of coronavirus. Before the results came back to him, he had already gone to a nightclub. He criticized the accommodation that the club had provided him through his Instagram account and went to Vilnius, the capital of the country, to party another night. He started group workouts smelling of alcohol in the morning and straight intoxicated in the afternoon. The situation exploded when he joined the group, as he had numerous disputes with coaches and technicians and was accused of playing practices as a joke; The straw that broke the camel's back was to challenge center Mindaugas Kupsas to a fight away from the pre-season spot after a bad pass from him. Six days in which he has played a preparation match and has ended up cut off by his indiscipline.
RELATED | JR Smith suspended for hitting Rice
Nothing new in Rice's track record, though louder even than her previous outbursts. Since college, he has shown himself to be violent and unstable: in 2012 he was expelled from Georgia Tech after being caught by the police driving drunk and firing a firearm, these being two offenses after another recorded a month earlier. He did not make a place in the NBA because of his lack of professionalism and he began to wander around the world ... 444 444
· In 2017, in the Philippines, he pushed another player and was financially sanctioned and banned from the local league for life.
· In 2018, at the Israeli Holon Hapoel, he was fired for punching a teammate, the popular Guy Pnini, in the locker room.
· In 2019 it accumulated four different teams. One of them, the Argentine Institute, was cut off after starring in an expulsion for two techniques in three minutes.
· In 2020 he had found a new club, Saudi Arabia's Al-Fateh, before the pandemic brought the sport to a halt. He was coming from New Zealand, where he was arrested for a bar fight, breached bail, and was arrested a second time.
Photos from as.com