Acosta, to the World Cup on behalf of the long-awaited Andreas Pérez
The 16-year-old from Murcia, leader of the Red Bull Rookies Cup, is part of the structure that was created after the sad loss of the 14-year-old in Montmeló.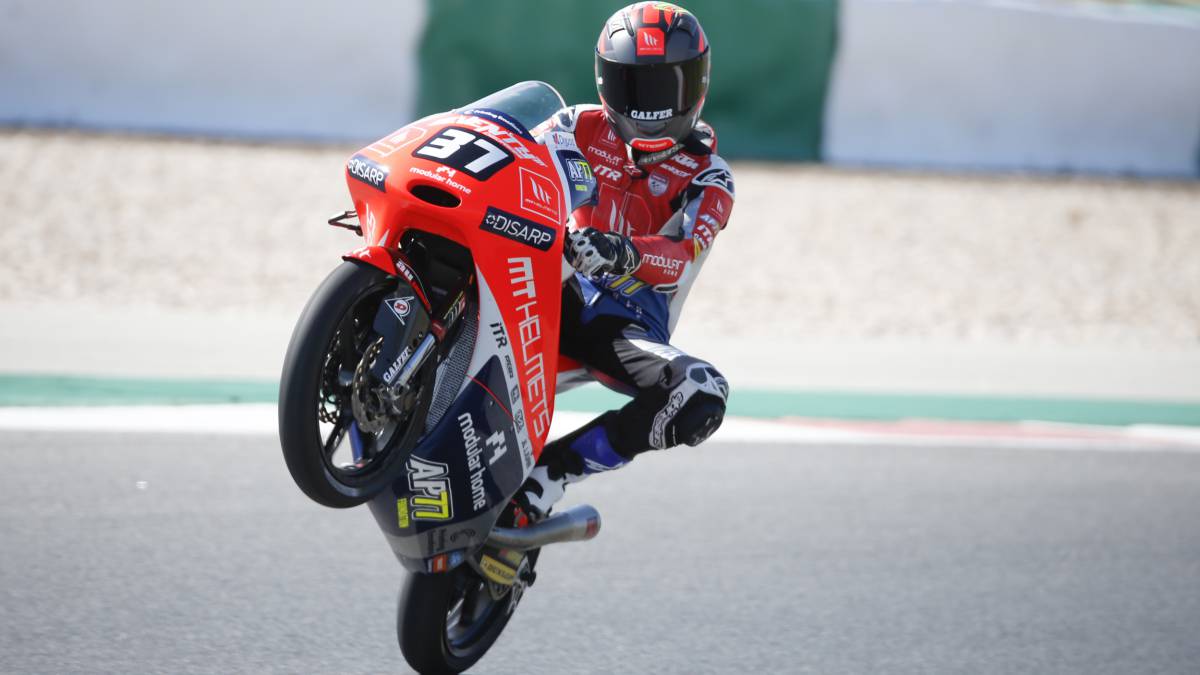 The dream of Andreas Pérez, a 14-year-old Catalan rider who lost his life in Montmeló in 2018, is today a reality in the skin of Pedro Acosta, a 16-year-old from Murcia who next year will reach the Moto3 World Championship with the MT team -Foundation77, emerged from the union between MT Helmets and the Andreas Pérez Foundation. The Spanish structure has signed a contract with Prüstel GP, a German team, to join forces during the 2021 and 2022 seasons and will have Pedro Acosta, current and solid leader with four victories in four Red Bull Rookies Cup races and second overall of the FIM CEV Moto3 World Championship 21 points behind Xavi Artigas, as a rider at the handlebar of the KTM.
"We are going to continue working without ceasing to meet our objectives and bring the name of the Andreas Pérez Foundation to the highest possible level", explains Jordi Gatell, team manager of the team. "I am very happy to make the leap to the World Championship with Prüstel GP and with the MT-Foundation77. I will continue with the entire technical team that I am with in the FIM CEV Repsol, which is important to me and I am sure that we will play a great role ", says Acosta. Project with signs of triumph that will always have Andreas very present in the heart and love of all.
Photos from as.com