A very green England is shipwrecked before Braithwaite
Those from Southgate reappeared with many young faces on the grass, and, once again, it was difficult to carbure.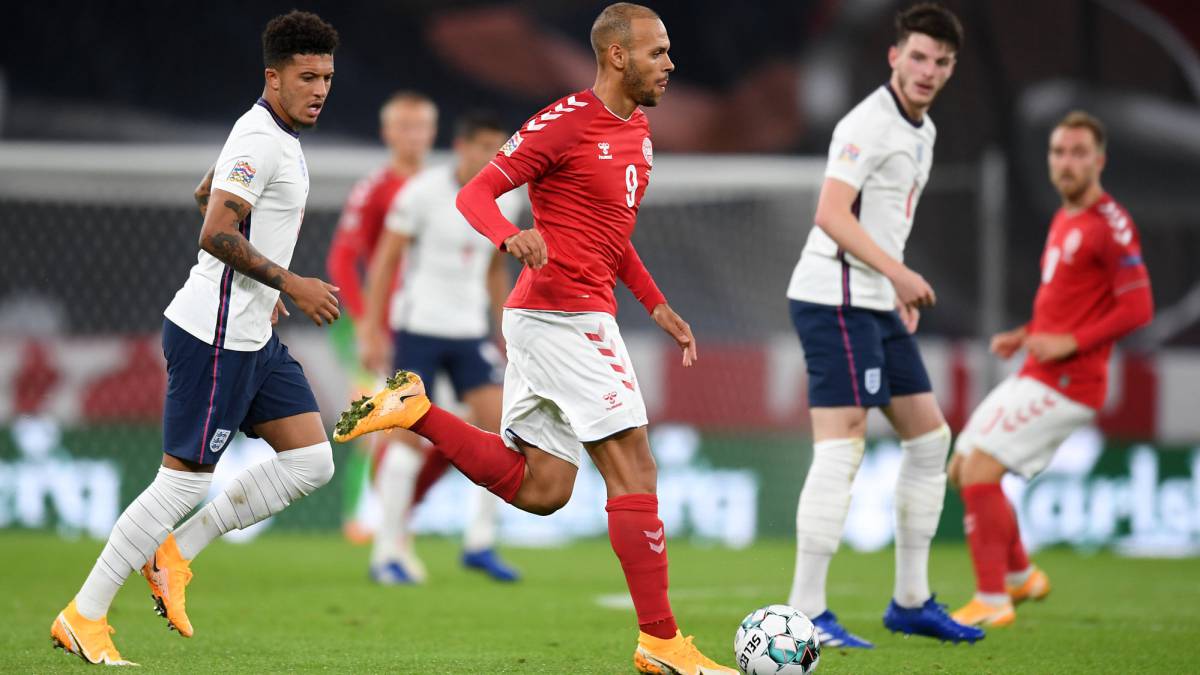 Giving young people the opportunity, as Southgate has always done since his arrival, is fine, especially when you have a team with as much future as England, but, perhaps, putting them all together is not the best of ideas. Once again, as happened to Iceland, England reappeared with many young faces on the pitch, and, once again, they had a hard time carburizing. Only Sterling, although without great frills, managed to stand out in a game in which there were few notable faces and in which Braithwaite did not knock the door down to show that he can be Barcelona's '9'.
After the youthful skid of Foden and Greenwood, two of the great attractions for these games, the eyes in England were focused on Jadon Sancho, from whom much more was expected than he gave and who was seen much more shy than usual . The scare was given by Trippier, who was about to fall injured after an ugly collision that left him lying on the grass for several minutes, but finally the Atlético de Madrid player, who appeared with a black eye after a fortuitous encounter with Ings during training, he was able to continue the game.
Kane was about to repeat Sterling's last-minute goal against Iceland, but, after dribbling a Schmeichel who didn't really know where he was going in the 94th minute, it had to be Jorgensen, a former Huddersfield player, who kicked the ball over the line to secure a point for the Danes.
Photos from as.com