A spontaneous sneaked into the Ineos celebration
When Kwiatkowski and Carapaz walked the final meters of the day, a fan slipped into the course bypassing all the security measures.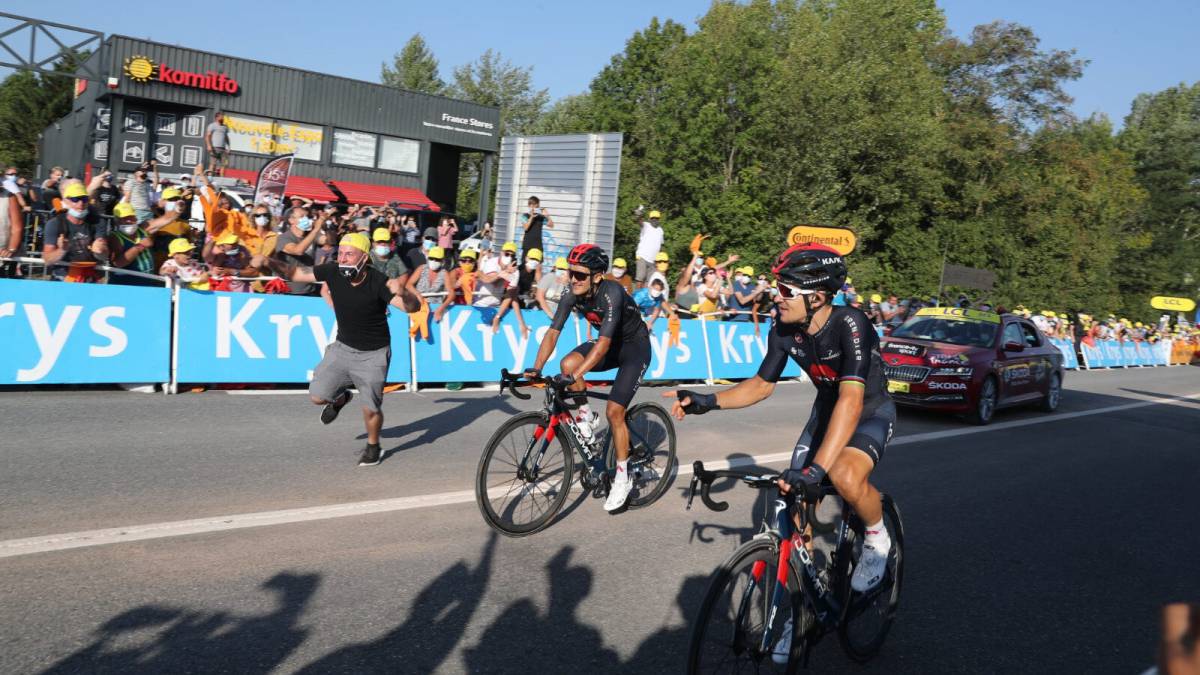 The 18th stage of the Tour de France left several remarkable images. One of them was that of Michal Kwiatkowski and Richard Carapaz entering the finish line embraced, yielding the victory to the Pole on a great day at Ineos. The other occurred a few seconds before, when a fan slipped into the La Roche-sur-Foron finish line, approaching the runners with the mask without covering the nose.
The spontaneous was quickly tackled, and already on the ground he was stopped. They took him handcuffed to the nearest police station in the area. The act, which could have endangered the two runners, is a serious breach of protocol and established security measures. In some goals of this edition of the Tour, the presence of fans has been limited or even prohibited.
Photos from as.com