A historic disqualification
Djokovic's disqualification from the US Open for hitting a linesman left the tournament without a Big Three member in the quarterfinals.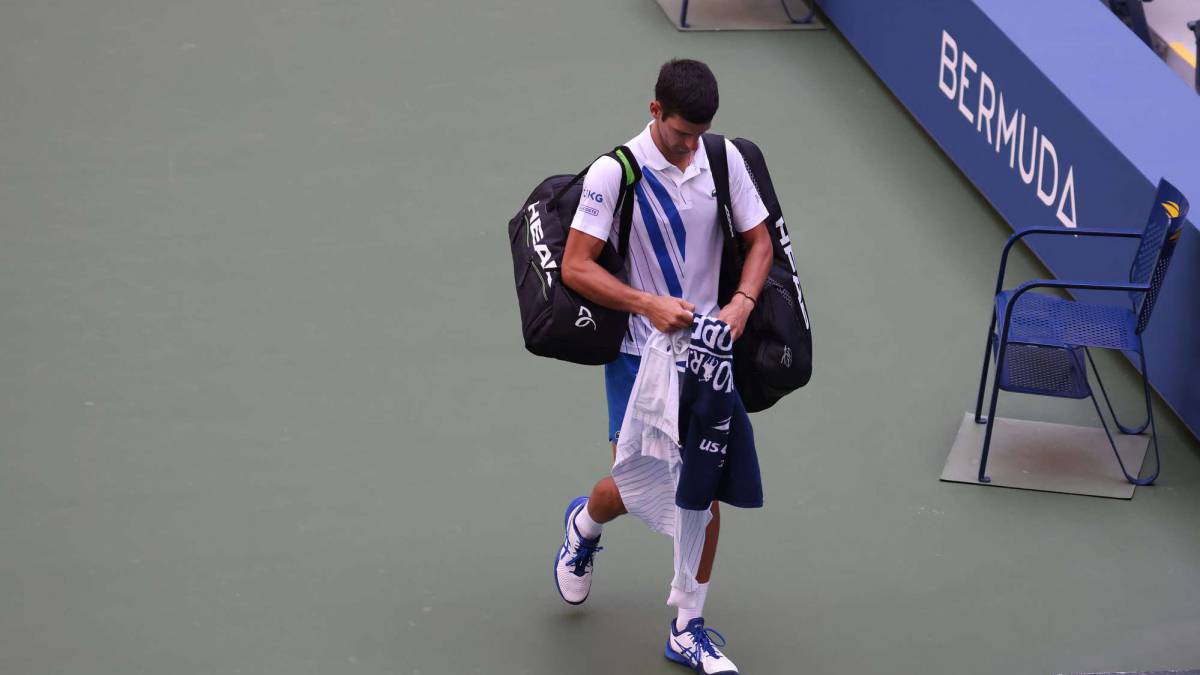 A second that can change the history of tennis, the one in which three men try to write their names at the top at the end of their respective careers: Novak Djokovic, Roger Federer and Rafa Nadal. And it is that in that narrow battle that the Big Three maintains in the Grand Slams, the Serbian, current number 1 in the world, gave an unexpected setback yesterday when he was disqualified in the round of 16 of the US Open.
In the final stretch of the first set against Pablo Carreño, Nole lost concentration and a break that made him short circuit: hitting a chair umpire and disqualification. Despite being a gesture without malicious intent, the regulations make it very clear that the Serbian had to say goodbye to the tournament. A US Open in which Novak had paved the way to his 18th major with the absences of Nadal (resignation due to the pandemic) and Federer (knee injury), although in the end he will not be able to take advantage of them due to his unfortunate action.
With his disqualification in New York, the panorama of this Grand Slam enters unknown territory. Since 2004, none of the four majors that make up the circuit (Australian Open, Roland Garros, Wimbledon and US Open) had been without representation of the Big Three in the quarterfinals. The clay of Paris was the last witness of this fact, with some pairings of rooms that had Nalbandian, Kuerten, Gaudio, Hewitt, Coria, Moyà, Henman and Chela. We have had to wait 16 years and 64 Grand Slams tournaments to see a quarter without the three biggest rackets in tennis, which inevitably leads us to another data: it will be the first time that we have a Grand Slam champion outside the Big Three since Wawrinka claimed the title at the 2016 US Open. A disqualification from history ...
Photos from as.com