"At 41 you need help to do it twice in a row"
The Doctor gracefully explained the design of his helmet in which he uses viagra to find extra power to aid him in Misano's double.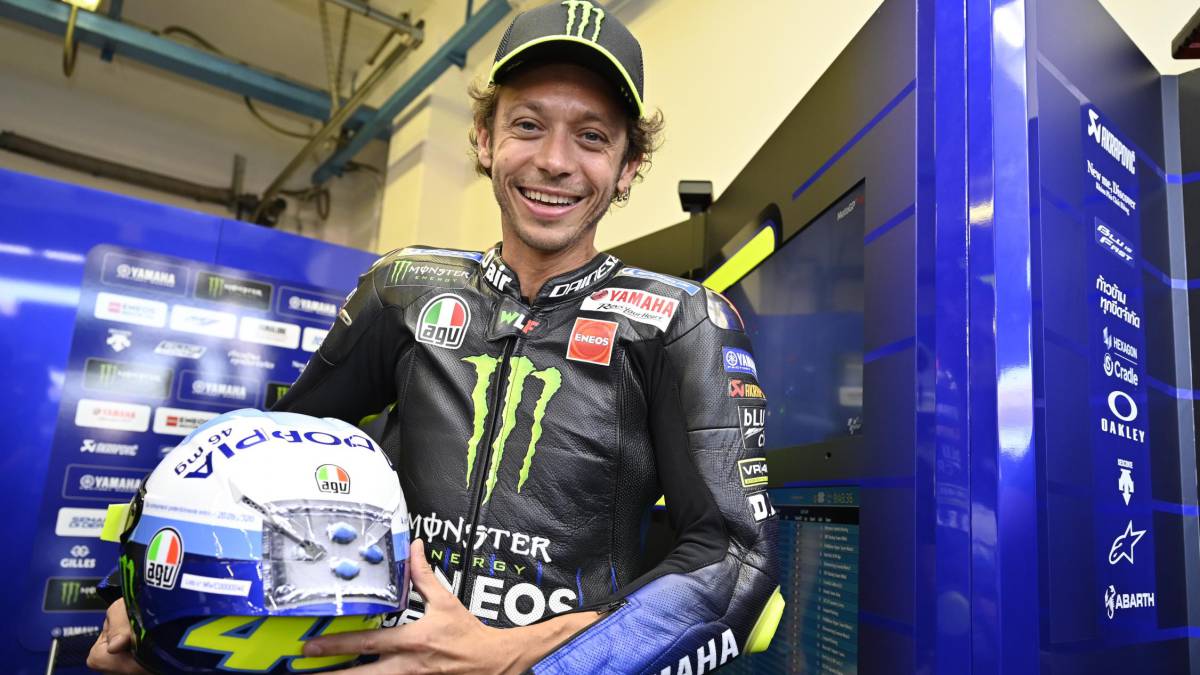 He was left out of the front row Valentino Rossi, but he was happy with his fourth place, with his feelings and with how well his special helmet design for the San Marino GP had fallen, in which he has resorted to viagra pills so that they give extra energy to their 41 years. The Doctor has been overtaken by his three factory mates, Maverick, Morbidelli and Quartararo, in that order, but he looks ready to go for the mark in tomorrow's race.
Yamaha's dominance: "I can't quite explain how happy I am to see that our bike is this strong. In Austria we suffered a lot and it was quite frustrating, here, on the other hand, it is the best bike and it is a pleasure. Do not forget the Pramac Ducati and the Suzuki, especially the Suzuki, because it seems that they also have a very good pace. I hope it is one thing between the Yamaha, but in the race anything can happen. "
The helmet with the blue pad design: "Makes you laugh. It was a good idea. When we thought about what to do, we thought about what was different compared to other years and what was different was that there were two races in a row, what in the paddock we call the double. So, with Aldo we thought that things occurred to us with a double, with two in a row. At first the 'doppia' of changing an old car came to mind, because it was done like that, but it was very difficult to explain graphically. And the second thing that came to mind is that when we were young you could make love twice in a row. (Laughs) So we joke with my age because at this age to do it twice in a row you need a little help and we have thought about the viagra pill. It was funny and everyone had a good time. I'm happy because we had a few laughs. Of course, I must say that I have not had the courage to tell my brother so that he does not tell my mother. As it is so religious and that, I do not think it is her favorite helmet ".
Decisive moment of the championship: "I need to be focused and always give my best, because I am 25 points behind the first and I am seventh. This championship is incredible. We came from having problems with the Yamaha and here we are the favorites. For me, these two, three or four races are essential to score important points and try to stay in the fight. "
Better or worse to fight against the same bike: "It depends, it depends. It's nice for me. I could say it's better. The first reference for all motor sports is the teammate, the one who carries the same motorcycle. If you arrive in front of him you are happy and, if not, it is difficult to find excuses. It is an interesting and difficult challenge, because the Yamaha riders are strong, they are the strongest of all, and it will be tough, but I am strong too. "
Photos from as.com