Zyskowski, excited about the Tower of Babel in Bilbao
The Polish forward did not hesitate "a second" when he received the offer from Miribilla's team, where players of ten different nationalities coexist.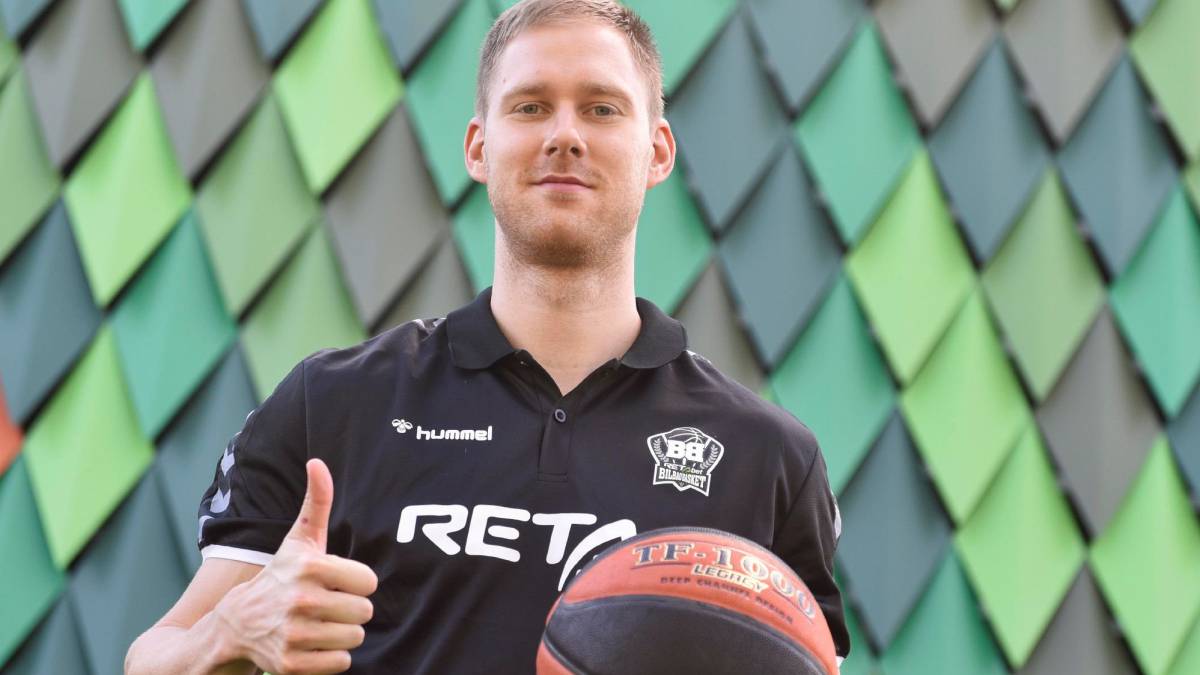 Bilbao Basket has players of ten different nationalities this year: a Frenchman: Jonathan Rousselle; two North Americans: Jaylon Brown and Aaron Jones; a Belgian: Quentin Serron; a Lithuanian: Arnoldas Kulboka; a Czech: Ondrej Balvin; a Swede: Ludde Hakanson; a Nigerian: Moses Kingsley; a Pole: Jaroslaw Zyskowski; a Brazilian: Felipe Dos Anjos; and two Spaniards: Tomeu Rigo and Álex Reyes. A Tower of Babel that conforms to modern times in basketball.
Zyskowski is the first Pole to act as a local in Miribilla. In Spain he has the mirror of his compatriot Waczynski, who has made a career in Obradoiro and Unicaja. Lampe, Michalak, AJ Slaughter (who had that passport and wore the Betis shirt) ... Poland is not a country that is highly represented in the Endesa League, but there are some examples. The new 'man in black' assured in his official presentation that he did not hesitate "a second" to accept the offer he received from Bilbao Basket in May, because it will allow him to play "in the best league in Europe" .
The exterior admitted that Hakanson's presence in Bilbao, with him coinciding with Zielona, will help him adapt to the team and to a competition like the ACB, from which he also asked his friend Waczynski for references. "In confinement I received an offer from Germany and I did not think about it because I wanted to continue playing. After two games there I had a call from Bilbao Basket and I did not hesitate for a second," said the Polish shooter.
Zyskowski, 2.01 meters and 28 years old, averaged 15.6 points and 3.4 rebounds for Stelmet Zielona Gora, champion of his country, numbers that earned him to be elected MVP of the competition. In May he played the Final Phase of the German league with Rasta Vechta, signing 14.6 points and 3 rebounds in five games and a 50% success rate in triples. "It is true that I have a shooting range of three points, but it also depends on the reading of the game and what the team needs defensively and offensively. I don't come with an individual statistics mentality. Basketball is a team sport and that's my way. to understand the game, "he explained.
For his part, the sports director, Rafa Pueyo, defined Zyskowski as a player "with the ability to score in different ways, both three and one against one and in the low post", but who "beyond that" stands out for his "ability to play as a team". "He makes few mistakes, he is not selfish and in defense he is disciplined. He has experience and understands the game very well as something collective. We believe that he can contribute much beyond his individual statistics," said the manager.

Photos from as.com