Norris is humorous when asked about his teammate at McLaren. "How heavy it is, more stupid and not born ...", escaped the Madrilenian.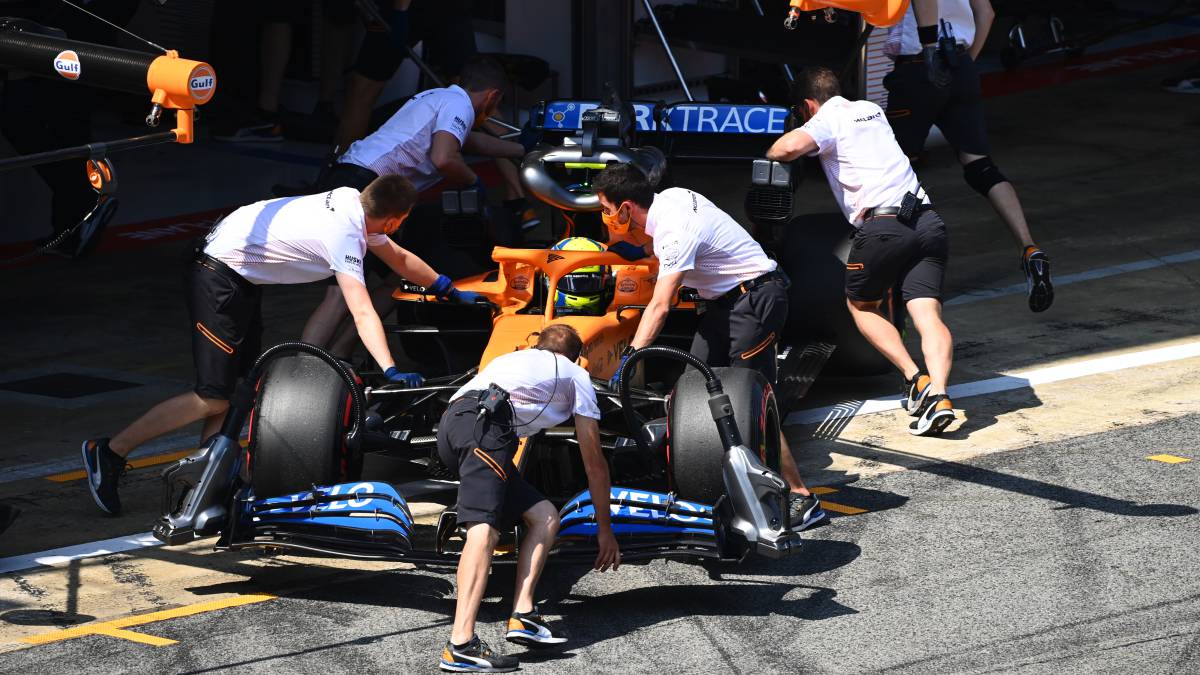 The good relationship between Carlos Sainz and Lando Norris, colleagues at McLaren, is evident. Good humor about everything that surrounds them, too. The Briton was asked at the FIA press conference how much he will miss next year, when he is at Ferrari, and the young man replied unashamedly: "Not so much, I will not miss him." "I will continue to see him and when I pass him on the track I will greet him. In 2019 we did not know each other, we had never spoken. It is good to learn from someone with so much experience and so many skills. It is also his birthday next Monday, he is older. How many , 27, 28? ", Says the English. "Uncle, they are 26", interrupts Carlos, who forces him to say that he will miss him and receives a funny negative: "No, you cannot force me" .
Something more serious, not much, Norris conceded: "In many years this story will be talked about. I will miss some things and others not. But I don't know which ones. I have enjoyed this year and a half, but things are like that and I am looking forward to everything that lies ahead ". A few minutes later, when it was Lando who sneaked into the Madrid press conference, Sainz was heard: "How heavy it is, more stupid and not born ...". Good atmosphere, always a joke.
Leclerc: "I connected with Sainz from the beginning"
In this regard, Charles Leclerc also spoke about his future partner at Ferrari: "We have not gone into detail about 2021, but of course we have talked a lot since the news was confirmed. I get along well with him. , I did not know him before arriving in F1 but already in my first season we connected well. I want to race with him, you always learn something from your teammate ".
Photos from as.com