"There will be an audience in Misano and maybe in France and Portugal"
The authorities of Emilia Romagna announce that there will be 10,000 spectators every day, "but far from the MotoGP bubble", according to Carmelo Ezpeleta.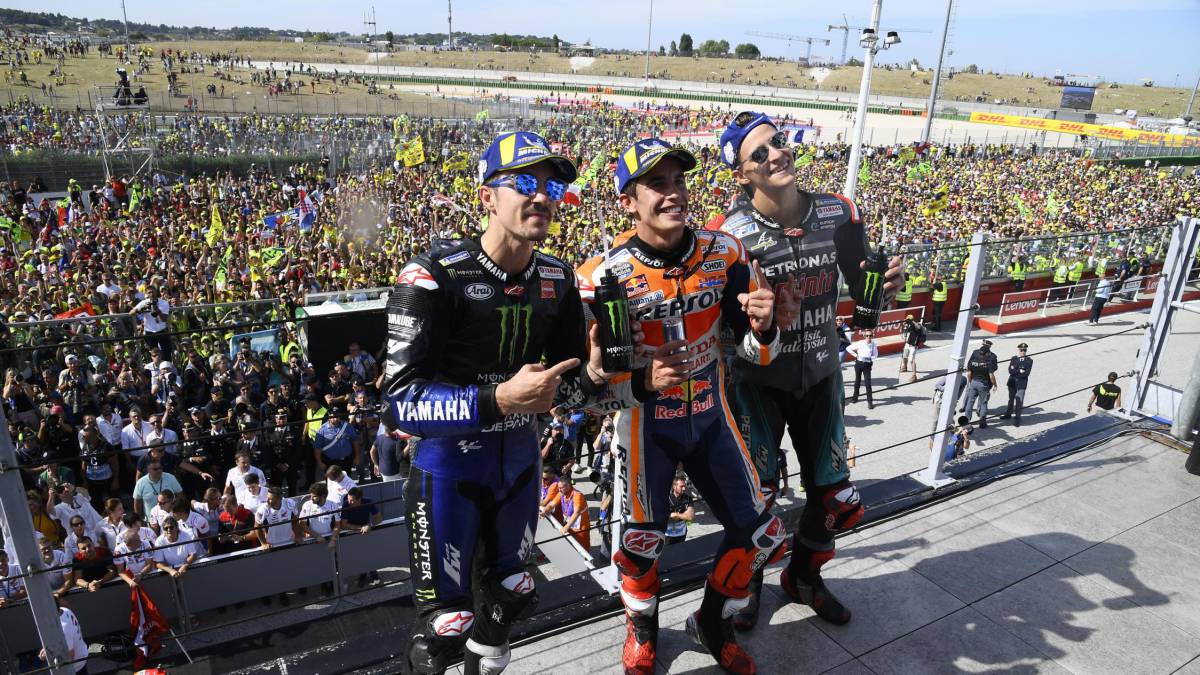 The authorities of Emilia Romagna (Italy), which is the scene of two MotoGP GGPPs in September (on the weekends of 13 and 20), have announced that 10,000 spectators will be able to access each of the six days of action that will take place in the Marco Simoncelli Circuit in Misano. And when speaking with Carmelo Ezpeleta, CEO of Dorna, he confirmed to AS that "there will be an audience in Misano, because they want it and are authorized by those responsible for the region, and perhaps there will also be in France and Portugal, because they are thinking about it, but at all times that public will be away from the MotoGP bubble, so that the security protocol we have created is not damaged. They will not have access to the paddock and there will not be any invasion of the track at the end of the races ".
Ezpeleta insists on the importance of keeping the public separated from the paddock: "They called me today to tell me that the president of Emilia Romagna says yes to the public, that he authorizes races with public although they have to explain to us how they will do so that they are not Mix with the MotoGP bubble. Let's see what measures they take, which they will surely take, so that the public enters through another place and does not mix with the riders and with the members of the bubble. In no case will they have access to the 'paddock "I want it to be to have the paddock controlled and the rest of the things depends on the authorities of the place we are going to. We are going to ask you not to mix the spectators and the paddock, and they say that of course. And We also say that neither runway invasion nor anything like that ".
And when asked if they have commented that there is a possibility of public in the appointments that still remain in Spain, two in Alcañiz, one in Montmeló and two in Cheste, he says: "In Spain for the moment there will be no public" .
Photos from as.com