Watch out, Sevilla: United, with penalties record in favor
The Red Devils broke the one-season mark in the Premier, with 14 maximum penalties. They total 21 and the Portuguese Bruno Fernandes is proving infallible.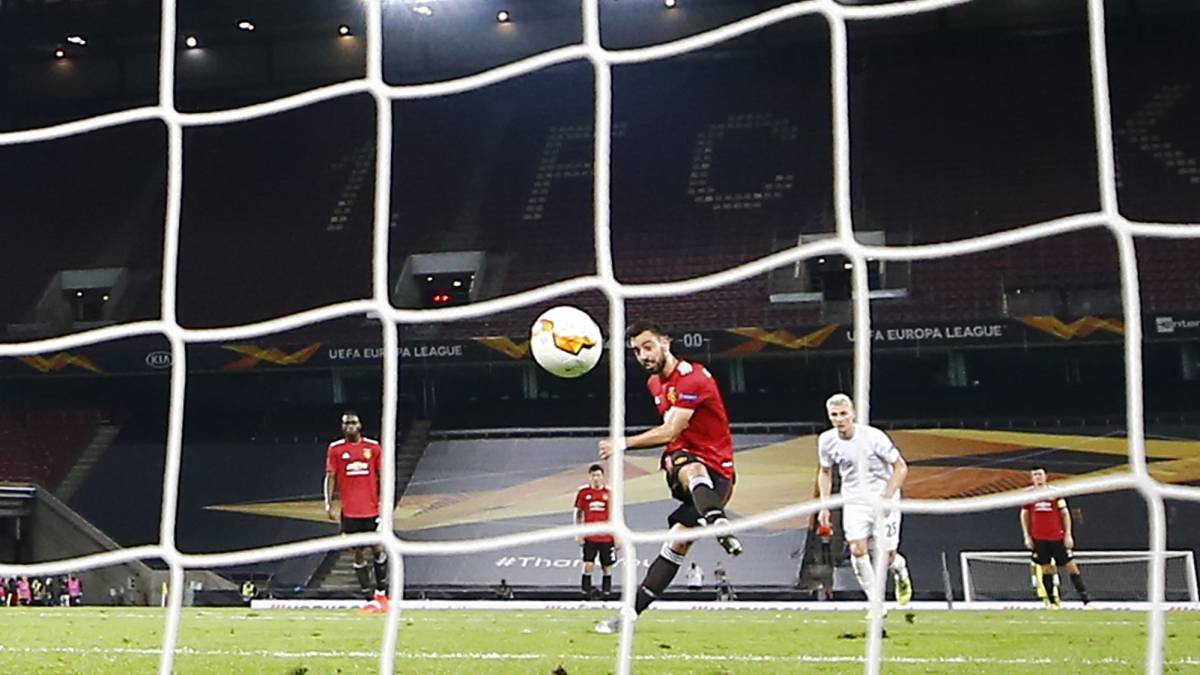 Bruno Fernandes scored last Monday against Copenhagen the goal that gave Manchester United the pass to the semifinals of this Europa League and did it with a penalty, in a usual luck, already a record, for the Red Devils. United managed to beat the mark for maximum penalties awarded in the Premier League during a campaign, 14, to which we must add four in the Europa League, one in the Capital One Cup and two in the FA Cup. 21 in total.
Fernandes has become the regular pitcher since he arrived in the winter market. The Portuguese midfielder has converted the seven he has shot, including, just before this European final phase, the first of the two goals with which United beat Leicester on the last day of the Premier League. Rashford also scored seven penalties but in his case with two failures in the English championship. Martial missed one of his two attempts and Mata and Greenwood managed to transform into a goal the only time they tried from 11 meters.
In addition to other virtues, United have found Bruno Fernandes a very reliable pitcher. The Portuguese international had converted the last 14 maximum penalties he threw with Sporting de Portugal, where he was the first option, and has seven in a row since he arrived at Old Trafford. The Copenhagen goalkeeper, Johnson, changed the usual dynamic in overtime and Bono would do well to be attentive to it. The Moroccan goalkeeper already embittered Raúl Jiménez in the game against Wolves, causing the first failure of the Mexican's professional club career from the fatal point. Jiménez had only made a mistake on one pitch and it had been with his team.
Photos from as.com