Villarreal, favorite to get the loan of Kubo
As AS could know, the intention of Madrid and the Japanese is to agree on a destination these days. Celta, Granada and Osasuna, the other candidates. Bayern has called.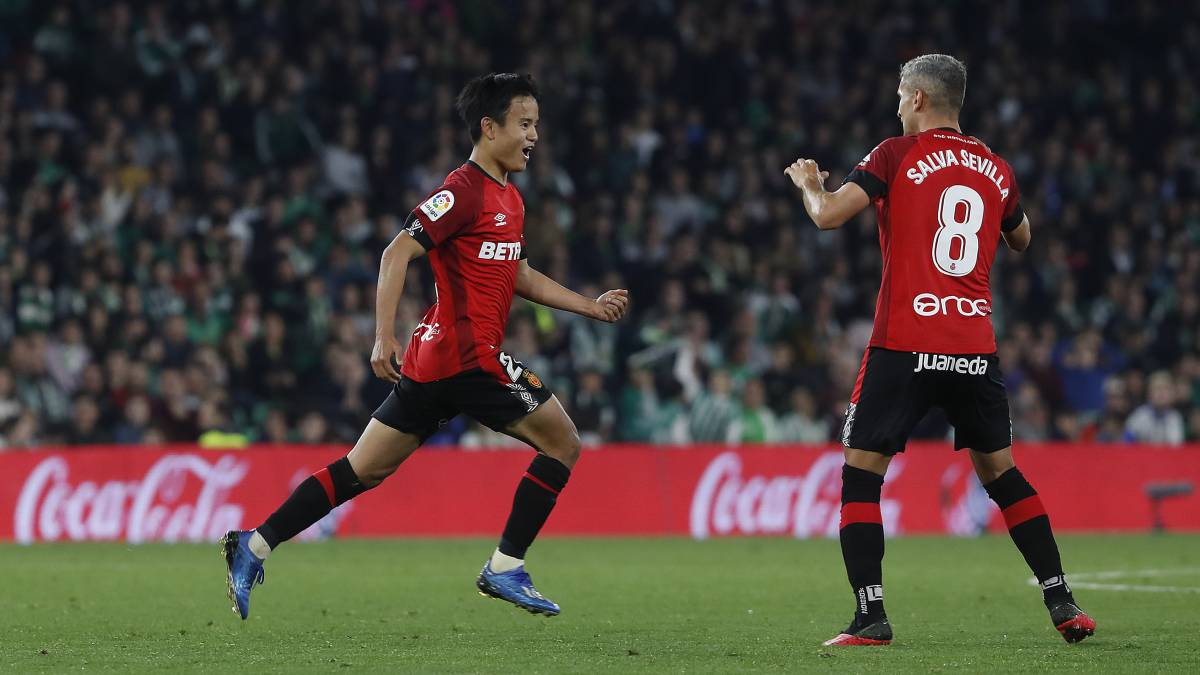 Real Madrid and Take Kubo (19 years old) are going to decide this week the fate of the Japanese, as AS has learned. The intention is to finish reaching a consensus on the club that best suits them, with four final candidates after a sieve in which more than a dozen teams from Spain and abroad have been ruled out. The chosen one will come from Villarreal, Celta, Granada and Osasuna. In La Cerámica they have an advantage.
Last week there was a meeting between José Ángel Sánchez, Madrid's general manager, and Kubo's agents to share points. At the beginning of this, the talks have been resumed with the aim of concretizing the road map. Both the club and the footballer agree to go hand in hand in an election that due to the great variety of options is not being easy. There have been and are many suitors, with their corresponding pros and cons.
Bayern have called the Bernabéu
A Kubo likes all four possibilities, with a preference for VIllarreal. His total priority is to go to a project in which he is the protagonist, which allows him to play 40 games in his second season in the elite. For this, advised by his family and his representatives, he is pondering the closeness of his potential coaches, how they are trying to convince him. Emery has been very insistent, and that can become decisive. Also Óscar García, who has made the Celta route very attractive.
In Madrid, the ones they like the most are Villarreal and Granada. If Kubo does not give so much importance to playing European competition, in white offices they do give more importance to this fact. In addition, the cost of the operation is being weighed up, which was going to go above 5 million euros between salary and a small amount for the entity, because Bayern has called the Bernabéu in the last few hours ready to pay a more than remarkable amount for a loan. From Germany they have already tempted the player in the last ten days, receiving a negative response because the attacker only thinks about staying in Spain. And Madrid shares it.
Photos from as.com