Vidal comes out in support of Messi: "When you corner a tiger ..."
The Chilean has published a photo on his Twitter account accompanied by an enigmatic message, after the news of Messi's possible departure.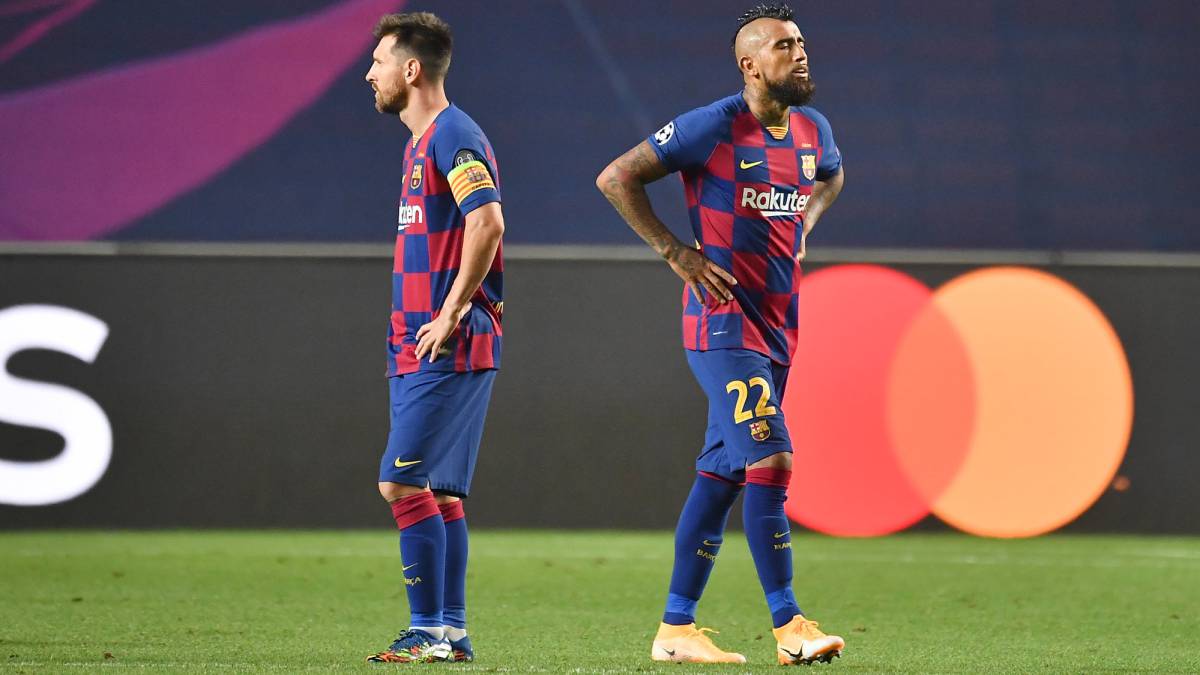 The news of the possible departure of Leo Messi from FC Barcelona has completely revolutionized the world of football. So much so that the reactions of fans and the media have multiplied.
The last to join the list has been Arturo Vidal. The Chilean midfielder has published an image on his official Twitter account in which an enigmatic message appears and which is a hint of everything that happens with the Argentine star. "When you corner a tiger he does not give up, he fights" expressed the Barça footballer
The thing is not there, and the Chilean is another of the Barcelona footballers whose future is more up in the air than ever, since he would not be part of Ronald Koeman's plans from next season. This reaction adds to the message published this afternoon by a Barcelona legend like Carles Puyol also on social networks. "Respect and admiration, Leo. All my support, friend" .
Arturo Vidal has a contract with Barcelona until June 30, 2021. During the last winter market, his possible return to Serie A was announced by Inter de Millán.
Photos from as.com