Vettel saves the furniture of a Ferrari that ended up bent
There were discussions about strategy, but Binotto underlines the good performance of his driver. They are fifth in the constructors' championship.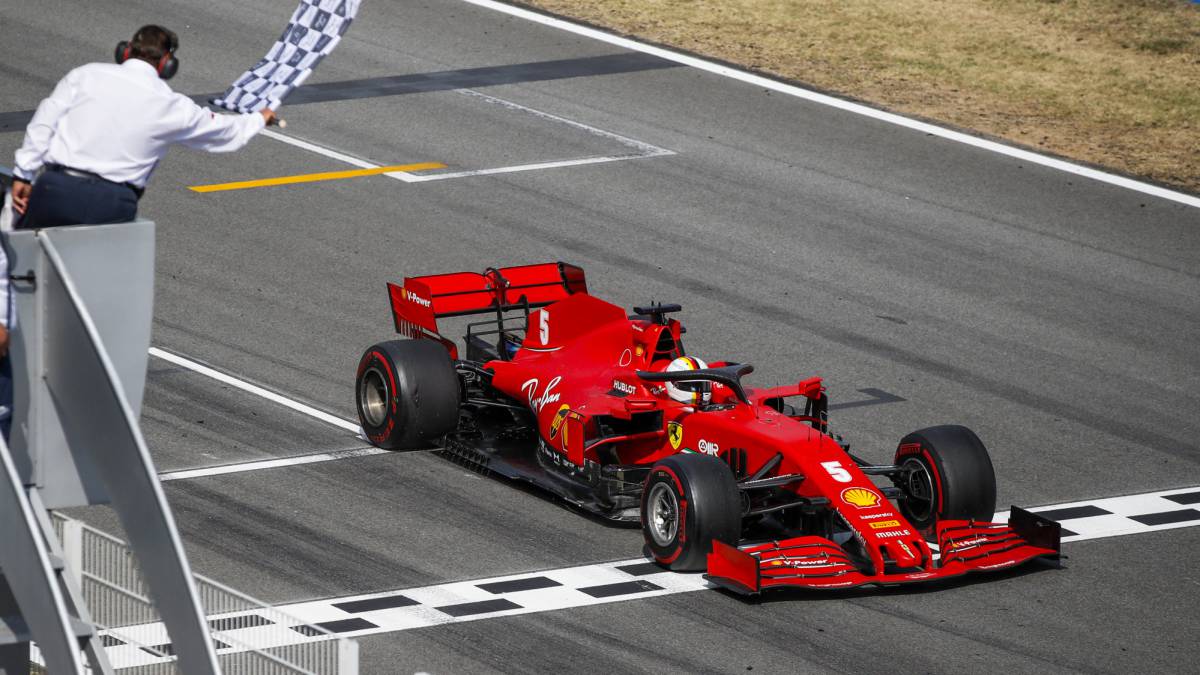 Sebastian Vettel asked his engineers: "What pace do you want?" It was the last third of the race, he was riding with old soft tires and he still had one last arreón left. He started to pull, because they asked him to, until the wall transmitted: "Maybe we can go to a stop and finish off these tires." Seb's anger was noticeable, but the German held back, bowed his head, and achieved a creditable seventh place having started eleventh. Another Vettel was seen, more offensive and controlling, less erratic than the 2020 version. He did what he had to do on a Ferrari SF1000 that is not shiny, but not the fifth car on the grid either.
Mattia Binotto gave him a boost when asked if tire management was a strong point of the car: "It is a strong point of the drivers". And Vettel lowered his tone the moment he had to explain his anger on the radio: "I don't think we would have changed much. We thought it would not be possible to end that set of tires, then we saw that instead of trying to overtake, we could take care of them and maintain our position on the track staying out. If he stopped, he had a new set of softs and there was the possibility of overtaking. We do not know what would have happened otherwise, but we judged what was best at all times. "
With Leclerc leaving due to an electrical failure in the engine, Seb was the best Ferrari and already has 16 points. He is still far from the podium and needs stronger rankings on Saturdays to aim for an unlikely drawer. "This is our real pace, so sometimes we have to take certain risks," underlines the four-time German champion. Meanwhile, the Swiss manager does not hide the disappointment of another unfortunate weekend, with the car folded by Mercedes: "A very disappointing weekend and not only with the performance, but also with the way we manage it. We did not get all the potential. in classification ". "Sebastian fought tenaciously and did 31 laps on a used soft tire. But we lost third place in the Constructors' World Championship," he stresses. In fact they are fifth, behind Mercedes, Red Bull, Racing Point and McLaren. Much work ahead.
Photos from as.com