Vettel hits bottom at Ferrari
"I don't think it can get any worse," said the German after finishing out of the points between reproaches for the strategy and his spin. "It compromised my career."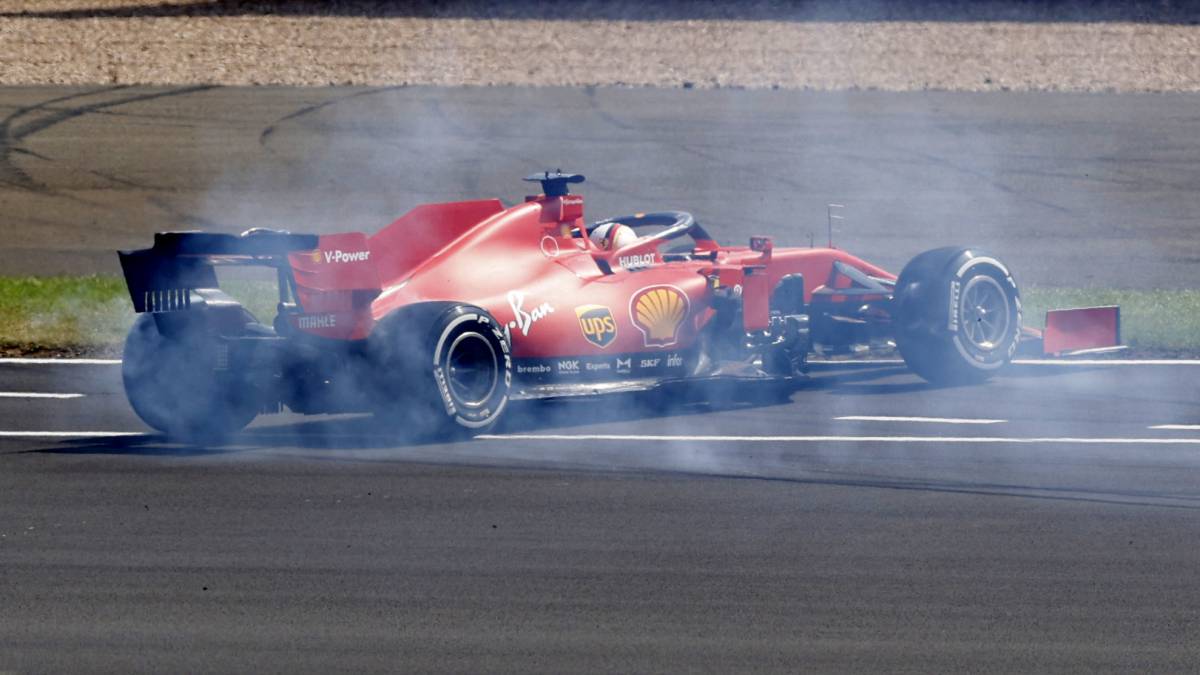 It is difficult for Sebastian Vettel's situation at Ferrari to last longer. The SF1000 is not a great car, but Charles Leclerc has finished in the top-4 three of the five races completed in 2020 as the German wanders far from the podium, even outside of the points. At Silverstone that difference was accentuated, the four-time champion's spin in the first lap was painful for him and for the wall and his subsequent performance did not fix anything either. There is tension, in the last hours the reproaches between the two parties are accentuated, even in public, on the radio or before the media. They need changes before entering the point of no return.
Vettel blames strategy: "We said it wouldn't make sense to stop to get out of traffic, and that's exactly what we did. I did ten laps on the hard and 20 on the socks, so in the end I ran out of tires." And Binotto points to the obvious: "From the spin on, his career went uphill. And we did not sacrifice Vettel in the strategy (to favor Leclerc when they were to meet on the track)". Heppenheim's explains: "I had a very good start and I wanted to avoid problems. I went inside, first I thought someone had touched me but I think I was surprised by the effect of the piano and I lost control. That compromised my career. reality. "
"My pace was the same in the two Silverstone races, I don't think there was any progress. The sensations were somewhat better, but the performance was the same. I was not able to progress at all. I hope that in Spain we will have one more position normal, because running all the time in traffic does not help. I am optimistic, I try to give everything I have. I am looking forward to the Spanish GP and I sincerely hope a normal weekend ", Vettel defends. To his credit, he's had the brunt of the problems in the garage for the past two weeks.
Seb hits rock bottom: "I don't think it could get any worse." He is 13th in the World Cup with just a sixth place as the best result and 10 points for Leclerc's 45, the fourth classified. And it is difficult to regain control in a team that does not have him for the future and that appreciates, without finding solutions, how one of the drivers performs much better than the other.
Photos from as.com