Vergne claims his place, but Guenther and Frijns leave him without it
JEV dominated most of the race, but BMW and Virgin left third. Da Costa came back from 9th to 4th and tomorrow he can be champion.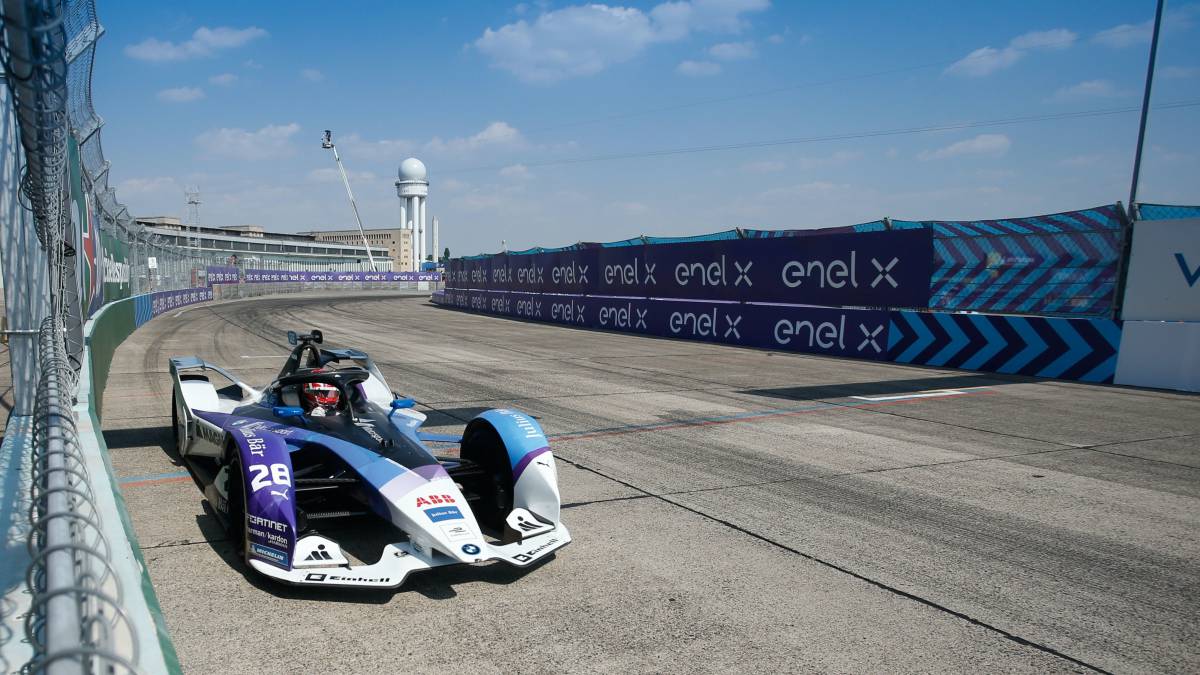 For a day, it seemed that Formula E was back to the old normal. He ran in Tempelhof as he always had, in his usual sense (as opposed to clockwise) and was in first position almost all the time where he always belonged. Almost ... And it is that after two races in Berlin of which he only got a point, Vergne claimed his place with pole and a great race ... until everything went wrong at the end and Guenther and Frijns left him third, right in front of the other DS Techeetah, that of a Da Costa, more human but just as leader.
There was not a touch at the start, something miraculous seeing how twisted the route between the walls, but there was a fight between the Mahindra and Guenther for second place that allowed JEV to have a few meters of margin during the first laps of the race, something that It disappeared little by little thanks to the good work of BMW. The first ones had a very even rhythm until the Safety Car broke it, forced to go out on the track due to a blow between Calado and Sette Camara that ended with several touches and one that also KOed Jani.
When the cranes removed the scrap from the asphalt, almost ten minutes had passed and the race entered its 'second half' with a very combative Guenther, launching a first offensive at Vergne that the Frenchman knew how to defend perfectly. Later, with the 'attack mode' the fight for the victory increased in intensity and Max came to be ahead of JEV, but it was seen and not seen thanks to a masterful maneuver of the champion. Meanwhile, behind them and Frijns, who was running in a comfortable third position, things got worse.
And the great fault of this was Massa with his role as destroyer. First he took Di Grassi ahead and then did Da Costa a favor by taking Vandoorne off his back, the only annoying opponent who could take any points away from him. The Brazilian came out with a 'Drive Through' and the Portuguese with a 4th place (starting 9th) and the possibility of being champion on Sunday if he maintains his advantage above 60 points. It was all going to be good news for Techeetah, until Guenther and Frijns rolled JEV to take away the victory and blow back 2020.
Photos from as.com