Van Vleuten, very close to closing his signing for Movistar
The Dutch, world champion and current women's cycling dominator, ends her contract with Mitchelton in December 2020.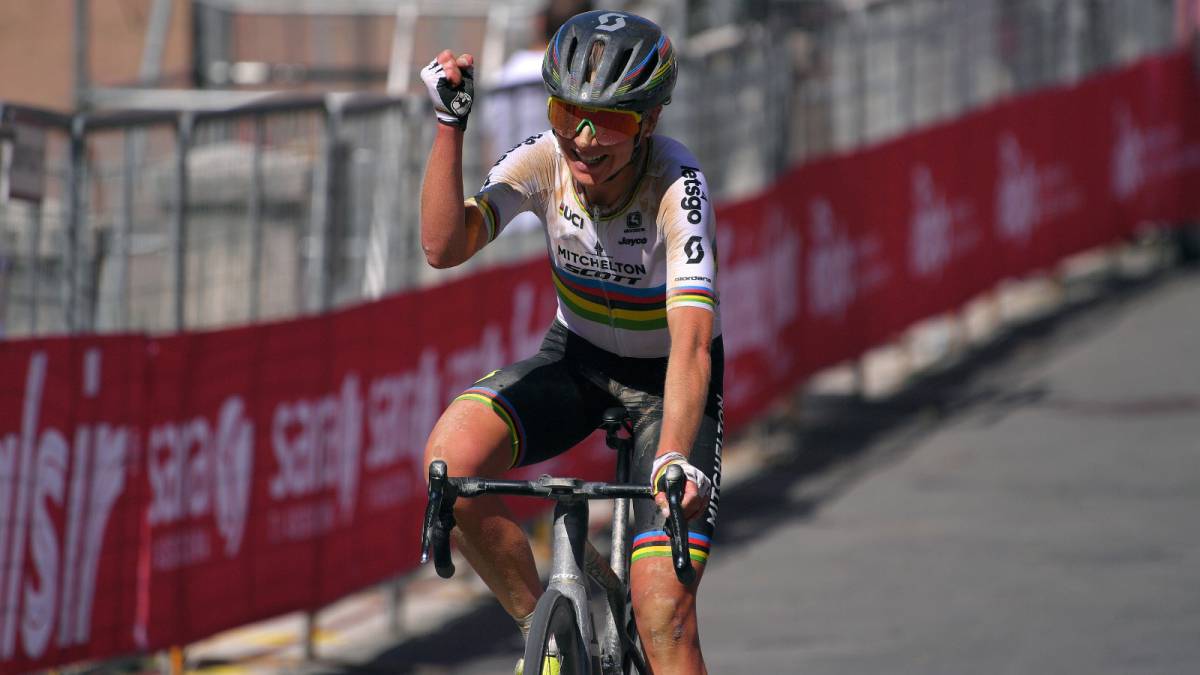 Annemiek van Vleuten, rainbow jersey and dominator of current women's cycling, is very close to becoming Movistar's star signing for the 2021 season. As confirmed by AS and the Dutch website WielerFlits, the agreement is practically closed. In fact, Mitchelton sources believe that the new contract could have already been signed. Van Vleuten ends his association with the Australian squad in December 2020, giving him the freedom to negotiate his future for the next season. The intention of both parties would be to unite their paths at least two campaigns.
At 37 years old (he will turn 38 on October 8), Van Vleuten has a full of victories in 2020, before and after the hiatus due to the pandemic. He won the Omloop Het Nieuwsblad and, with the return of the competition, in the two Clásicas de Navarra, in the Durango-Durango and in the Strade Bianche. Five out of five. Winner of the long-distance World Cup in 2019 and the chrono championships in 2017 and 2018, in 2018 she also achieved the first of her two Spins.
The Movistar currently has 11 runners and some of the best Spanish, such as Sheyla Gutiérrez, Eider Merino and Lourdes Oyarbide. Norway's Emma Norsgaard, Mathias's sister (in the men's team ranks), became the first addition for 2021 on the 6th. After announcing today the signing of Iván García Cortina for the next three seasons, Van Vleuten may be the next to land on the phone project.
Photos from as.com