Valverde: "I will not continue after 2021, although I had considered it"
The Murcian runner reiterated his plans to retire once next season is over. The postponement of Tokyo made him consider continuing for another year.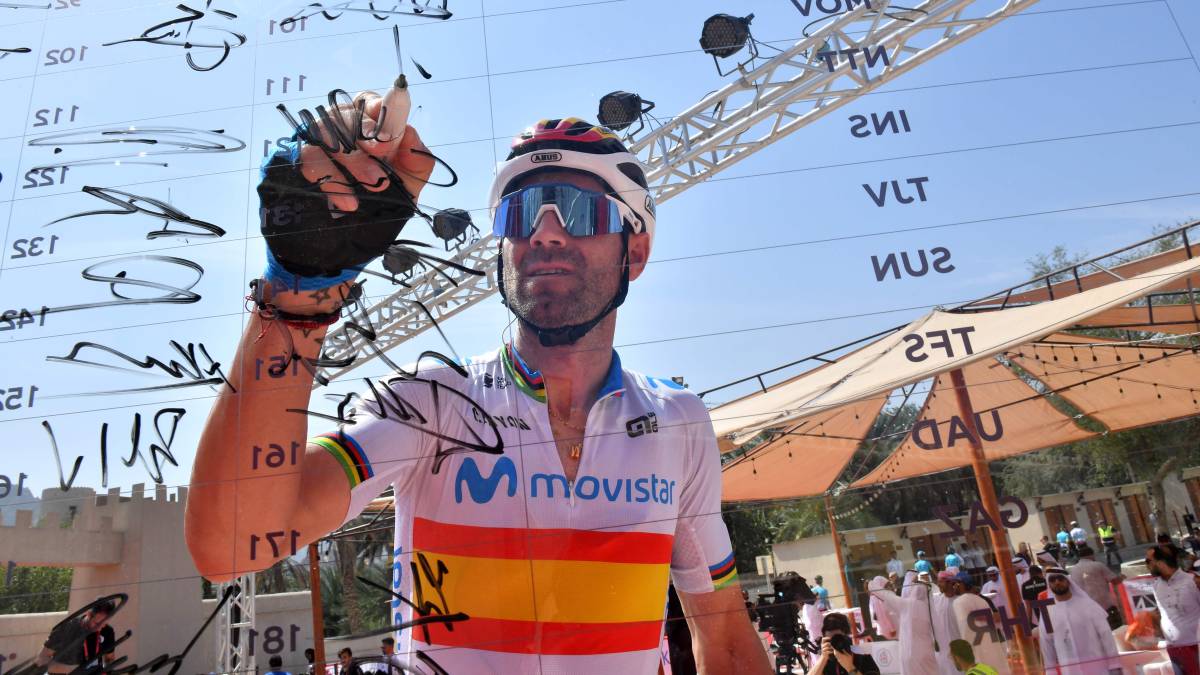 As he has made clear repeatedly over the past two years, Alejandro Valverde continues with the intention of retiring in 2021 and not doing an extra year of professional career.
The Murcian originally planned to play the Tokyo Olympics this season, in which he hoped to get an Olympic medal, a prize that he himself told AS would be the finishing touch to his extensive resume. Then Valverde always expressed his intention to continue racing for another year. With the pandemic and the subsequent postponement of the Olympics to 2021, the entire cycling calendar faltered, and doubts arose as to what the veteran Spanish cyclist, who has a contract with the Movistar Team, would do until the end of 2021.
After the virus setback, Valverde's plans were not too altered: he would race in Tokyo next year and, after that, he would retire coinciding with the termination of his contract. But, with so much movement on the calendar, doubts arose, and the incombustible Murcian came to consider running one more season than expected, although it always seemed an unlikely option, considering that, after the Olympics, Alejandro will be 41 years old.
Now, it has been Valverde himself who, in statements to La Gaceta de RNE, has reiterated his future plans. "If everything continues like this, I will retire at the end of 2021. I want to make it to the Olympics, God willing and nothing happens. Until recently I was planning to continue until 2022, but, to this day, I will not continue after 2021. I have to find better feelings ", commented the Murcian about his goodbye.
Currently, Alejandro is concentrating with his team in the Alps, preparing for the Tour de France, in which he will start on August 29 in Nice. In the absence of knowing officially what will run after the gala round, the last great goal of the Spanish career will focus on getting a metal next year in Japan.

Photos from as.com