Vallejo sweetens Gracia's debut
The Che box beats Castellón by the minimum thanks to a goal from the forward. Piccini returns after a year injured and Kang In Lee expands the infirmary.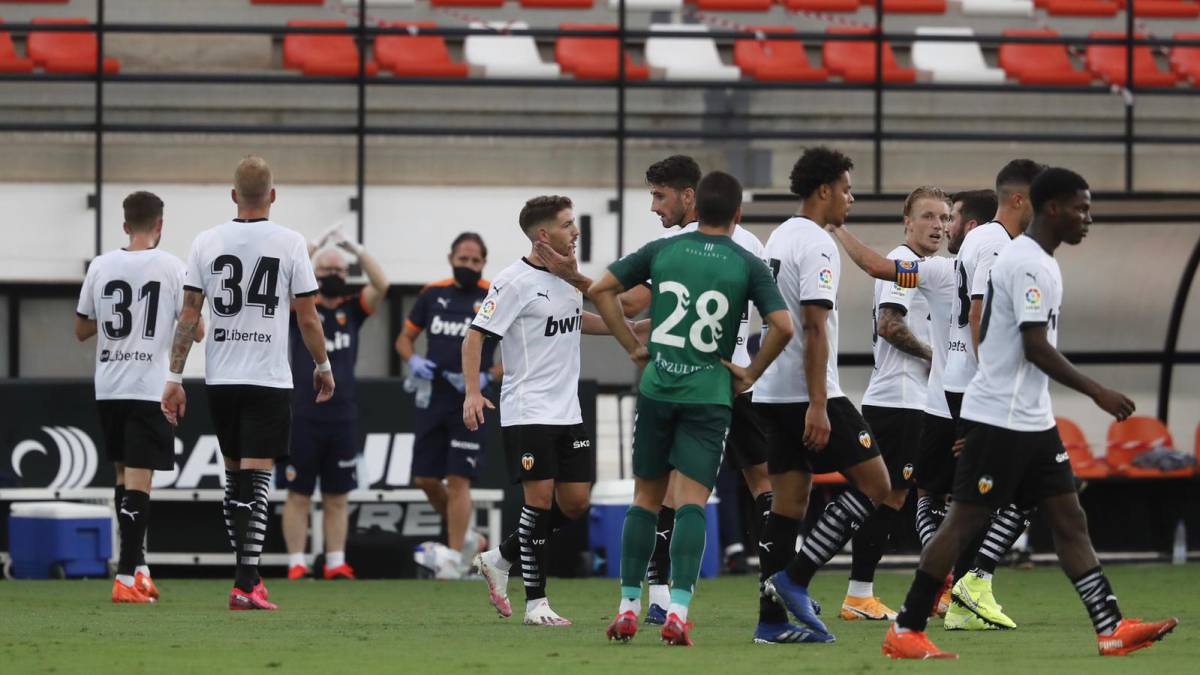 Javi Gracia made his debut with Valencia with a victory. A solitary goal from Vallejo knocked down a Castellón recently promoted to Second. Few conclusions, apart from starting with triumph, will the new Valencia coach be able to draw from his first day in the office wearing a suit and tie, since his debut was marked by numerous casualties. Many of its starters (Lato, Rodrigo, Gameiro, Diakhaby, Kondogbia and Soler) watched from Paterna's stands the immovable 4-4-2 that Gracia plans to use in this new experience.
Lines very close together and high pressure are some of the hallmarks that the Navarrese showed. The injured Gracia also saw from a privileged position Kang In's injury (muscular discomfort) and Piccini's return after almost a year injured.
Valencia went from more to less. In the first part he had the clearest chances. Racic, in a couple of shots, Maxi and Vallejo were able to overtake the Che box. Castellón also had theirs. Signé forgave after a good individual deed. The game was even, but Valencia's approaches were more dangerous.
Gracia and Óscar Cano made many changes after the break. Valencia lost fluidity and it took a lot to find the goal. César Díaz forgave the 0-1 after an error by Molina. Gayà, Koba and Guillamón finished off the post before Piccini, Wass and Vallejo made the winning goal. Thus, with suffering and after an even game, Valencia de Gracia achieved its first victory against Castellón that left a good image. Vallejo sweetened the premiere of the technician ché.
Photos from as.com