Valencia Basket exhibits scoring muscle against Joventut
Dubljevic, with 15 points, was the top scorer for Ponsarnau. Tomic and Ribas debuted with good numbers but could not prevent the triumph of Valencia.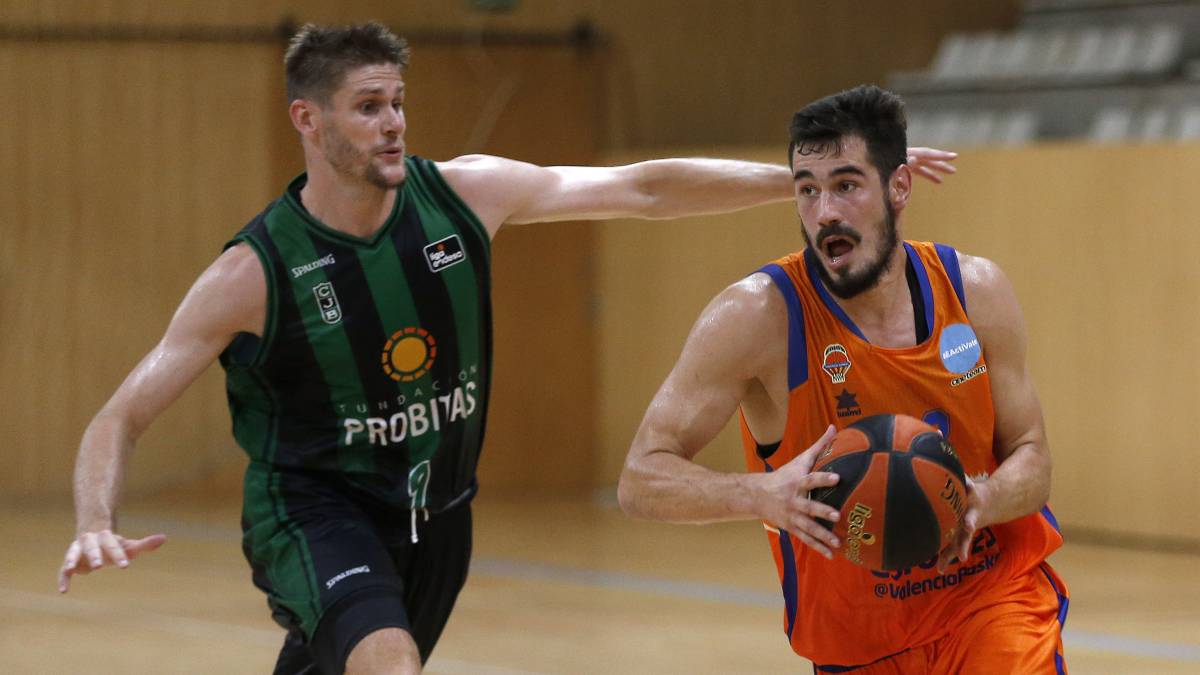 The veterans of the Valencia Basket squad and the good direction of Martin Hermannsson led the Valencian team to victory (82-94) in their first preseason match against Joventut de Badalona, which was led by their two star signings and who stood up but he could not fight the victory.
With twelve points each, Pau Ribas, who added six assists, and Ante Tomic, who contributed seven rebounds, arrived this summer from Barcelona were the most outstanding in the Carles Duran team. Valencia dominated the game from the start with ease and managed to open a gap on the scoreboard at the end of the first quarter mainly thanks to the points of Bojan Dubljevic.
Penya's reaction in the second quarter was offset by the appearance of the Valencian bench and the advantage of Jaume Ponsarnau's team remained stable until the break (41-53). Valencia's good start after the break with Joan Sastre as executor put the Catalan team on the ropes and it was Ribas who managed to react and get him to reach the last quarter with options.
In that final quarter, the pressing defenses allowed him to reduce his disadvantage to eight points but Martín Hermannsson did not lose his cool and led his new team with his head to find two triples in a row, one by Klemen Prepelic and the other by Louis Labeyrie, which ended the first clash of preparation of both teams.
Photos from as.com