Utah evens series with display of shooting accuracy
The Jazz take the second game making almost half of the triples they tried. Demolishing third quarter (43-29) with Mitchell unleashed.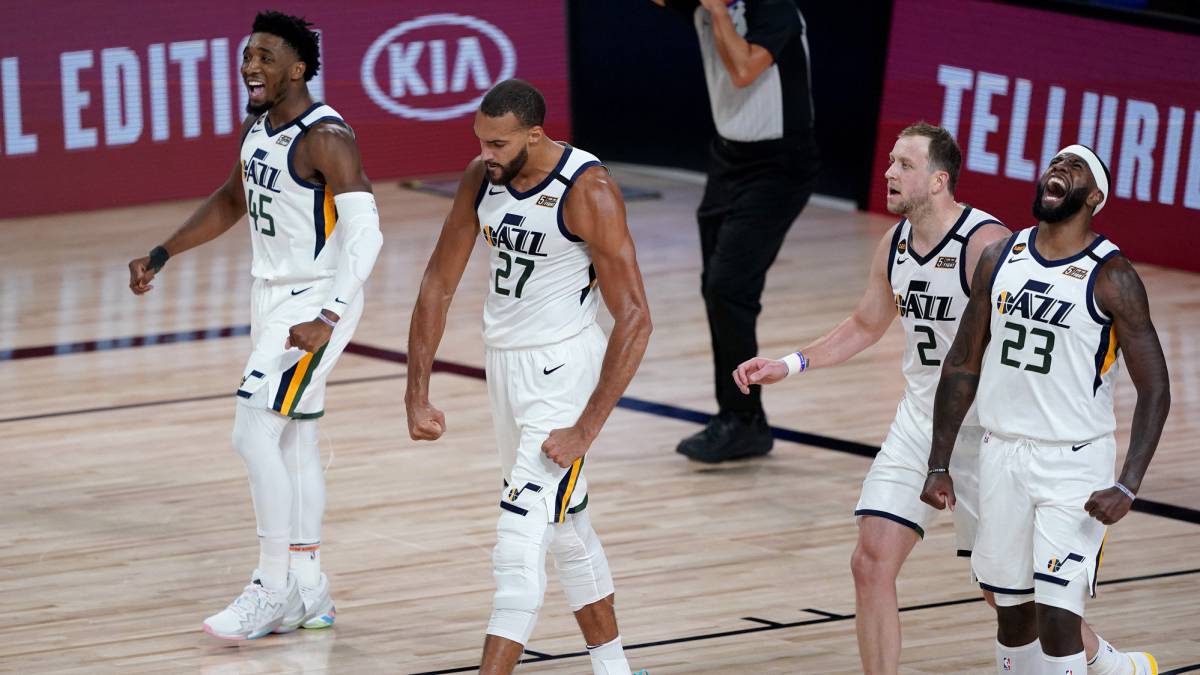 The Utah Jazz equalize the tie with the Denver Nuggets in style, with a game of those in which everything comes out and that forces the opponent to raise the white flag long before the end. In this case, it was five minutes from the end when the headlines were leaving the track for novelver, but it was long before that the game was hopelessly unbalanced. Although the Jazz were already winning by 13 points at halftime, it was the third quarter that decided everything. The Utah players, one after the other, seemed enlightened by the gift of hitting, and the baskets were pouring in relentlessly and from all distances.
They finished with 51.7% success and 45.5% in triples, but in those 12 minutes they linked up to five shots of three in a row. The Nuggets answered them with baskets of two when they could, so the balance gradually fell to the side of the Salt Lake City. Donovan MItchell, who until then had been well defended, scored 21 of his 30 points in that quarter, joining the 57 from the first game. Who also had a more than inspired day was Jordan Clarkson, with 26. The Nuggets can keep the great game of Michael Porter Jr. (28 points, 6/9 in triples), thinking about what they have ahead that, apparently so far it seems that it will be long. Although to be honest, a win in overtime and a lousy loss aren't two good first steps toward rising as a series favorite. Something that according to the classification seemed to be the Nuggets and that now is not so clear.

Photos from as.com