Upamecano convinces Madrid
The Leipzig center-back likes Zidane and at the club he convinced his performance against Atlético. It recently renewed until 2023 lowering its clause: 45 million.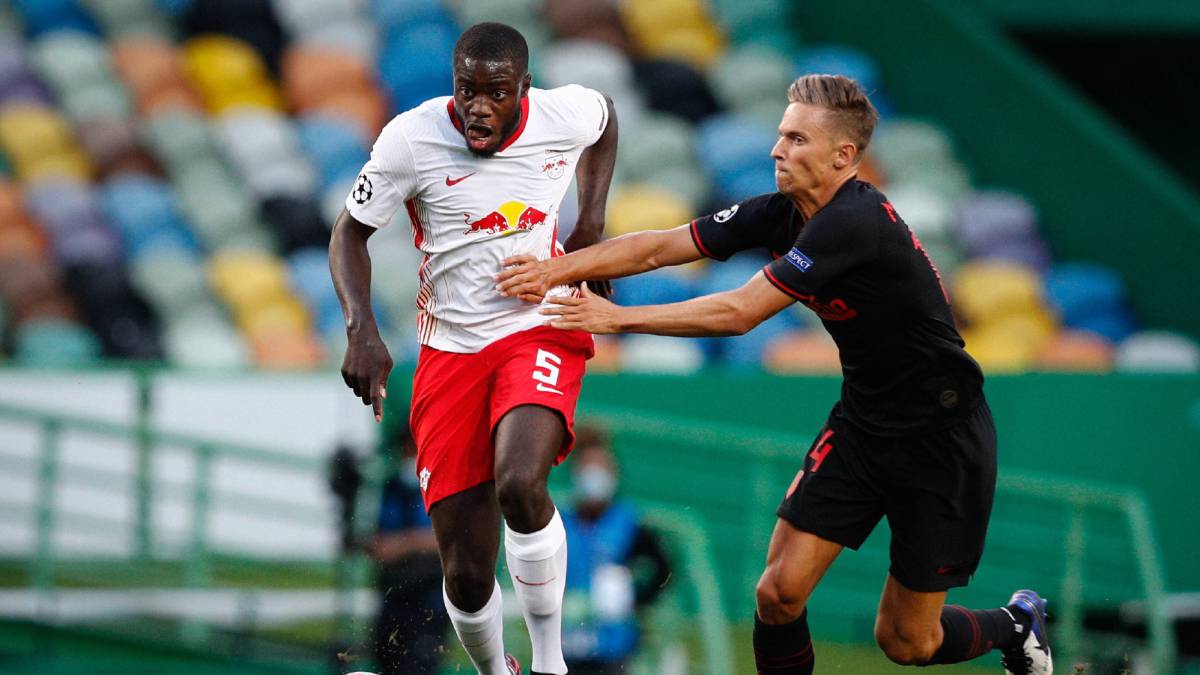 EI Real Madrid will not sign in this market, although we are already looking to the future, when the economy again allows disbursements in reinforcements. In that sense, there is a name marked in red: Dayot Upamecano (21 years old). The French Leipzig center-back is a player that Zidane likes a lot and the white club were surprised by the level and personality he exhibited in the quarterfinals of the Champions League against Atlético. With an imposing physique (1.86m and 90 kilos), he liked his daring and quality to get the ball from behind, in addition to his good defensive concepts to cancel the rojiblancos attacks. He won 81% of his duels, committed only one foul, and 95% of his passes were good.
Upamecano's latest movements benefit Madrid, which cannot incorporate him immediately. His contract with Leipzig ended in 2021 and his departure to a great one was taken for granted this summer. However, at the end of July he extended his relationship until 2023. There was a 'trick': his clause is now 45 million euros, while in the previous contract it exceeded 60.
Those 45 million will be assumable for Madrid in the future (it is less than what Militao cost last summer). All these ingredients make Upamecano the main objective to strengthen the central line, in which Ramos is 34 years old and Nacho is 30. Varane (27) and Militao (22) guarantee the future, although the club is aware that they need to another defense more than guarantees in the staff.
Zidane
The Real Madrid coach has had Upamecano on his radar for many years. In 2015 the center-back was proclaimed European Under-17 champion with France in Bulgaria. In that generation he was one of the leaders and the starting goalkeeper was ... Luca Zidane. The current white coach does not miss any of his children's games, much less an appointment as important as that one. Since then, he has written down the name of this stout and sober defender whom he hopes to have at his command in the future ...
Photos from as.com