UEFA Europa League: when and where are the semi-finals played?
We tell you the results of the quarterfinals and the date on which the semi-finals of the Europa League will be played in Germany in the final tournament.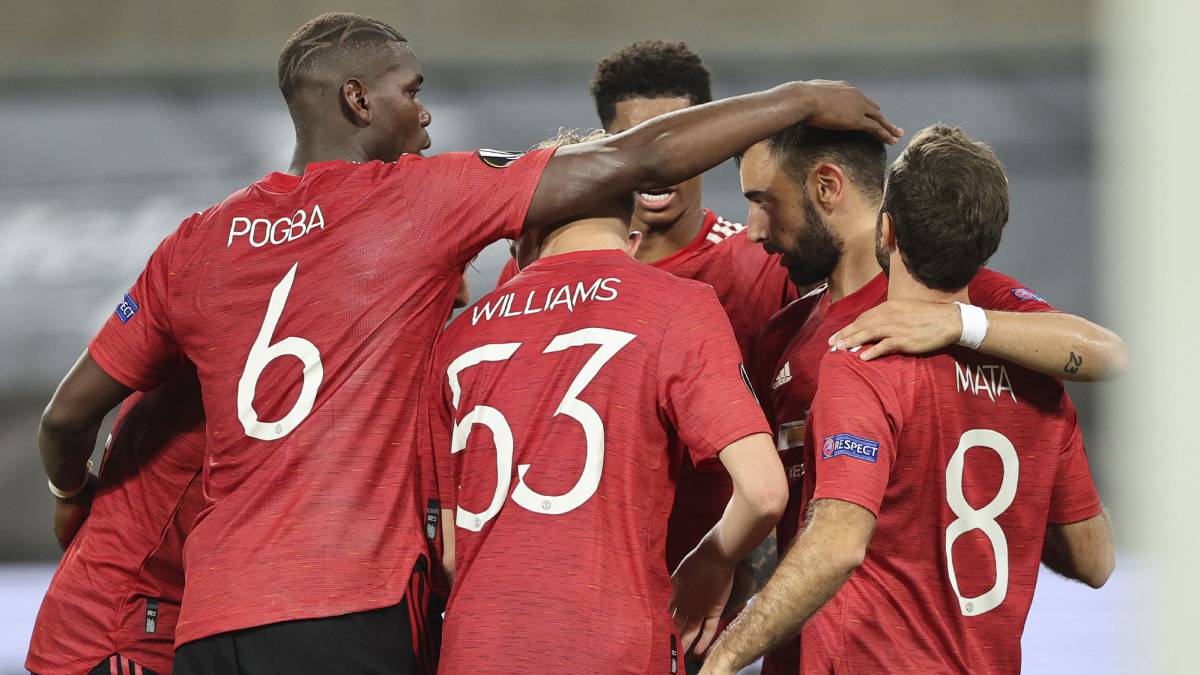 The second European top competition was back in action after more than 140 days off. The coronavirus crisis caught the Europa League in the middle of the round of 16 and, similarly to the Champions League, it had to modify its competition format.
Results of quarter-final matches Manchester United 1-0 Copenhagen Inter 2-1 Bayer Leverkusen Wolverhampton - Sevilla Shakhtar Donetsk - Basel Date: when will the semi-final matches of the Europa League be played?
The matches corresponding to the semi-finals of the UEFA Europa League will be They will play on Sunday 16 and Monday 17 August at 9:00 p.m. It will be then when the two teams that will access the grand final are known
SUNDAY AUGUST 16:
- (1) WINNER Wolverhampton - Sevilla VS Manchester United (9:00 p.m., Cologne)
MONDAY, AUGUST 17:
- (2) Inter VS WINNER Shakhtar Donetsk - Basel (9:00 p.m., Düsseldorf)
Venues: where will the semi-finals be played?
The two semi-final matches will be divided into the venues chosen by UEFA for the Europa League finals. The first semi-final, on Sunday 16 at 9:00 p.m. will take place at the Rhein Energie Stadium in Cologne. The second, which will be held on Monday 17th, will be at the Düsseldorf Arena.
Photos from as.com