UEFA Europa League: matches, draw, teams, dates, venue and format
We show you the table of matches of the Europa League 2019-20 that is played as a single game in Germany and the quarter-final and semi-final crosses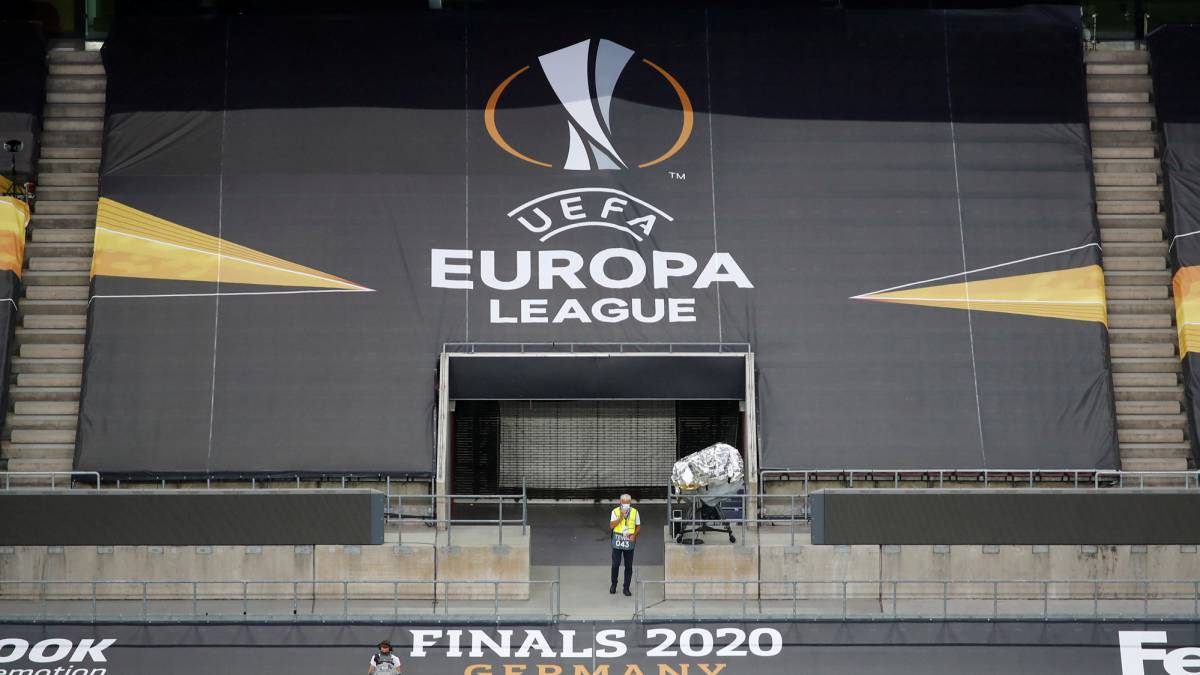 This Monday, August 10, the quarter-final matches of the UEFA Europa League that take place in Germany will start. The duels Inter Milan vs Bayer Leverkusen and Manchester United vs Copenhagen will be in charge of opening this round, in which only Sevilla remains as Spanish representative.
The competition table has already been defined and the format from this tie is already a single match. In this way, only two matches separate each participating team from the final that will take place on August 21 in Cologne.
The new rules are maintained that allow up to a total of five changes to be made during each game - albeit in three rounds - and an additional sixth substitution during overtime in the event of a tie in the regulatory 90 minutes.
Quarter-finals (10/11 August, Cologne, Duisburg, Dusseldorf, Gelsenkirchen) 10 August
2 - Manchester United vs Copenhagen (Cologne, 21.00) 444 444
- Inter vs Bayer Leverkusen (Dusseldorf, 21.00)
11 August
1 - Shakhtar Donetsk vs Basel (Gelsenkirchen, 21.00)
4 - Wolverhampton vs Sevilla (Duisburg, 21.00)
Semifinals: August 16
Winner 4 - Winner 2 (Cologne, 21.00)
August 17
Winner 1 v Winner 3 (Dusseldorf, 21.00)
Final (21 August, in Cologne, 21.00):
Semifinal winner 1 - Semifinal winner 2
Photos from as.com