Toronto Raptors-Brooklyn Nets: the tie, in five details
The Canadian and New York franchise will face each other since Monday and the best of seven games in the first round of the 2020 NBA playoffs.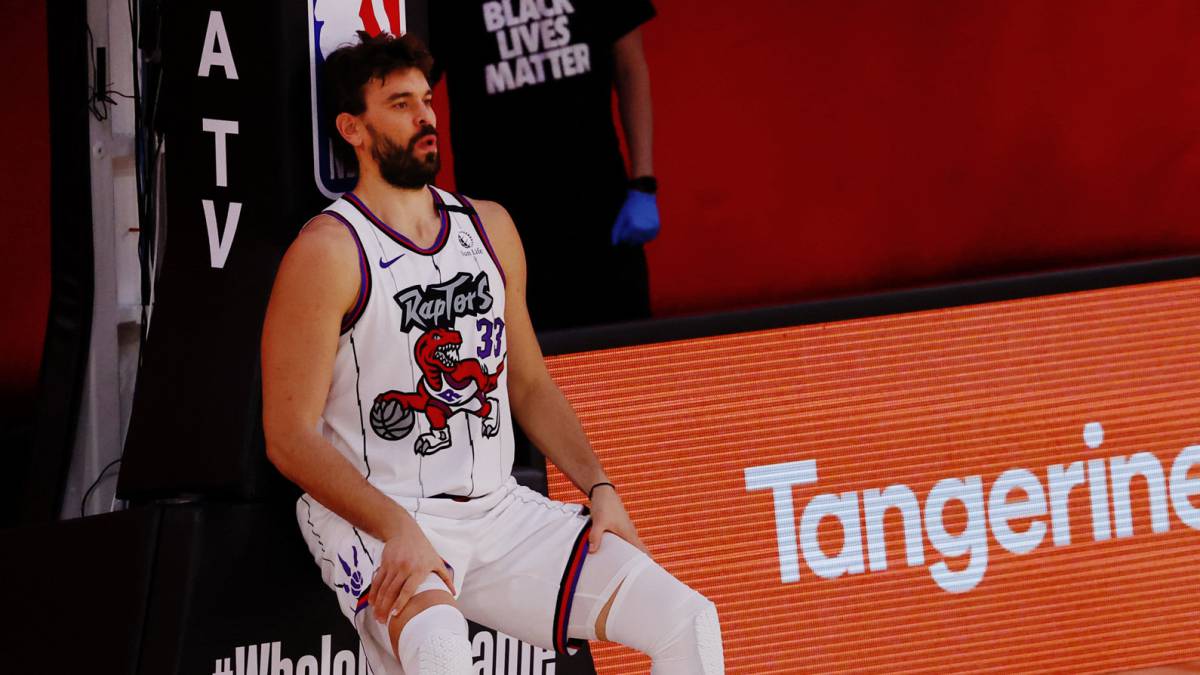 Toronto Raptors and Brooklyn Nets open fire this Monday (10pm) to their playoff round. The Canadians reach the final rounds, where they will defend the ring they won last year against all odds, with the second best record in the entire NBA: 53-19 (73.6% of victories), only surpassed by the Milwaukee Bucks. Both teams meet in the Eastern Conference. In the bubble, the Raptors were also the second-best team with seven wins in eight games. For their part, New Yorkers reach the postseason with more doubts than certainty and the seventh balance in the East (35-37). His time in Orlando is discreet so far: three victories.
Many absences in the Nets
Brooklyn Nets was configured last summer as one of the best teams in the NBA, a clear candidate for the ring after joining a young and quality squad the signings of Kevin Durant and Kyrie Irving. Neither of those two stars is in Florida due to injury. Neither does DeAndre Jordan and Spencer Dinwiddie.
Steamroller
The last few years of the Toronto Raptors are wonderful. They are his seventh consecutive playoffs, a franchise record and the longest active mark in the Eastern Conference. They have five consecutive seasons over 50 wins and the collapse they suffered in the final rounds in the past was shattered with last season's ring. Serious organization with clear objectives and priority.
Caris LeVert
Multiple important absences in Brooklyn have once again raised Caris LeVert. The 25-year-old guard is the Nets' offensive asset for these final rounds. He has averaged 18.7 points this season; 25 in the bubble. Score 5 points against the team's second leading scorer, perimeter specialist Joe Harris.
Nick Nurse
Nurse is one of the three NBA coach of the year candidates. Why? The Canadian has achieved the second best record of the season, over 50 victories, and a higher percentage of victories than last year (73.6% by 70.7%) without Kawhi Leonard, who changed the North for California . And all with brilliant team play and an innate ability to make all of his pupils shine. A bench wizard who has only served two seasons as head coach of a franchise.
Marc Gasol
The Spanish international arrived in Orlando with many kilos less on his body. He is a fundamental piece in Nurse's scheme for his intelligence. Order, distribute game, intelligently occupy spaces ... You can see his stripes in the league when he steps on the court. He brought out his base streak when Lowry and VanVleet jointly missed two games in this bubble, dishing out 13 assists in 26 minutes. One every 120 seconds. Almost nothing.
Photos from as.com