This is Takuma Sato, the winner of the Indianapolis 500
The Japanese, remembered for his aggressiveness during his Formula 1 years, achieved his second victory in the legendary American race at age 43.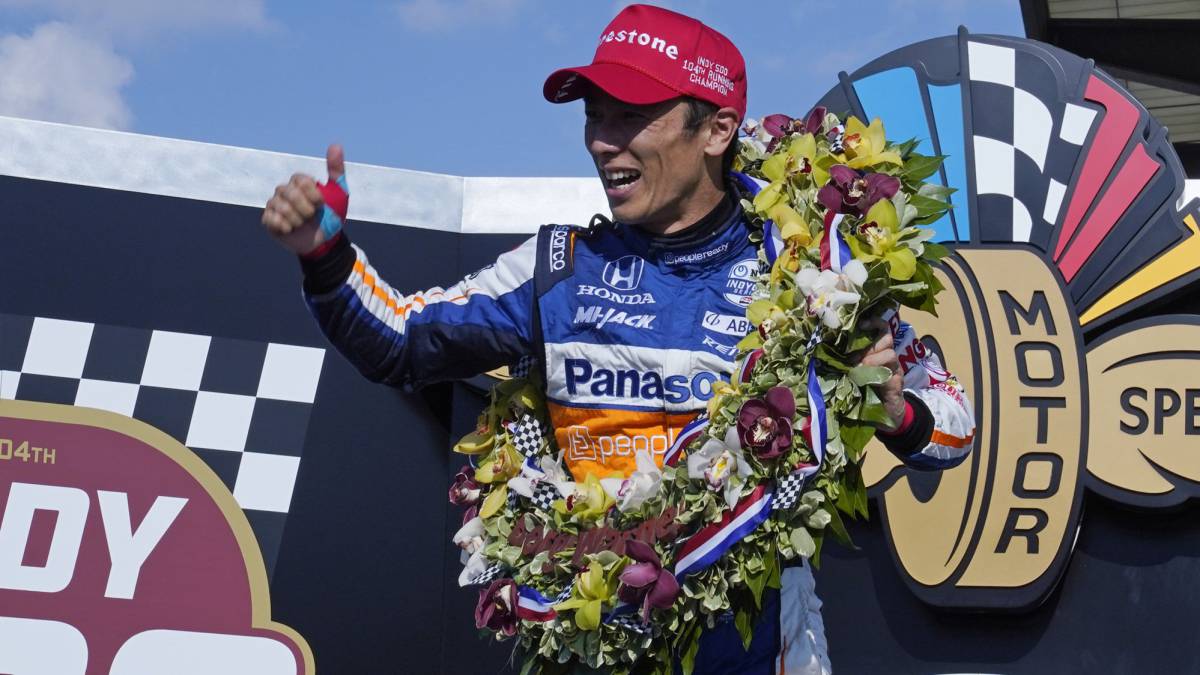 The son of a lawyer and a theater actress, Takuma Sato was born on January 28, 1977 in a suburb of Tokyo in a world totally removed from motorsport. Nothing in his family, environment or friends linked him to car racing. However, on November 1, 1987, something changed inside little Takuma. He attended the F1 Japanese GP and there grew an interest in motorsport and especially in two drivers: his compatriot Satoru Nakajima and the Brazilian Ayrton Senna.
Sato began to follow racing, but on his horizon the goal was different: to be a professional cyclist. Japanese champion in the junior category, the engine began to gain integers among his hobbies and motorcycles permanently parked tubulars and skis, an activity in which he was a true phenomenon. At the age of 19, he started karting at a normal age to abandon them and make the leap to single-seaters, but his humble childhood and the hard-working atmosphere of his home did not diminish his desire to try it.
At the age of 21, he traveled to England, without speaking a word of English, and began to make a career in cars after making a living in Coventry where he went six hours a day to Shakespearean language classes that he joined three other nights in a pub where He practiced what he learned in the classroom: Formula Vauxhall, Formula Opel, British F3, European F3 ... until in 2001 Bar Honda chose him as a test driver for F1.
90 grand prix later with a second place on the grid at the European GP in 2004 and a podium (3rd) at the 2004 US GP as great achievements he left the World Championship in the direction of Indycar, a competition that has alternated with Formula Nippon and Formula E, and in which he not only became the first Asian to conquer the legendary Indy 500, but also now he has achieved it twice in the two editions that Fernando Alonso has stepped on the oval.
National hero in his country lived an unusual moment when he celebrated a 15th place in the 2006 Japanese GP on top of his F1 Super Aguri with the entire Suzuka circuit on his feet and dedicated to his idol. Nicknamed 'Huracán Sato' or 'Super Sato' many fans remember him for his 'kamikazes' attempts to overtake, which he explained with a phrase that has always accompanied him: "For me, if you don't attack, you have no options. It always comes to me. mind you have to try ".
Off the track, Sato is a special guy: goodwill ambassador for Great Britain and Japan, he founded a charity program dedicated to the thousands of victims and victims of the 2011 Japan earthquake and tsunami, the largest in his country and the fourth worst ever. Married to Chiharu, he has two children, a fourteen-year-old boy and a twelve-year-old girl, currently residing in Indianapolis (USA) where his great hobbies at 43 years of age are riding a bike to "work on pilot psychology and physique" and "run again": "I want to demand victory and be the fastest. If I am behind, then I will retire" .
Photos from as.com