This is how Sergio González sees the first three incorporations
The Real Valladolid coach had good words towards the first signings in his first public appearance of the season.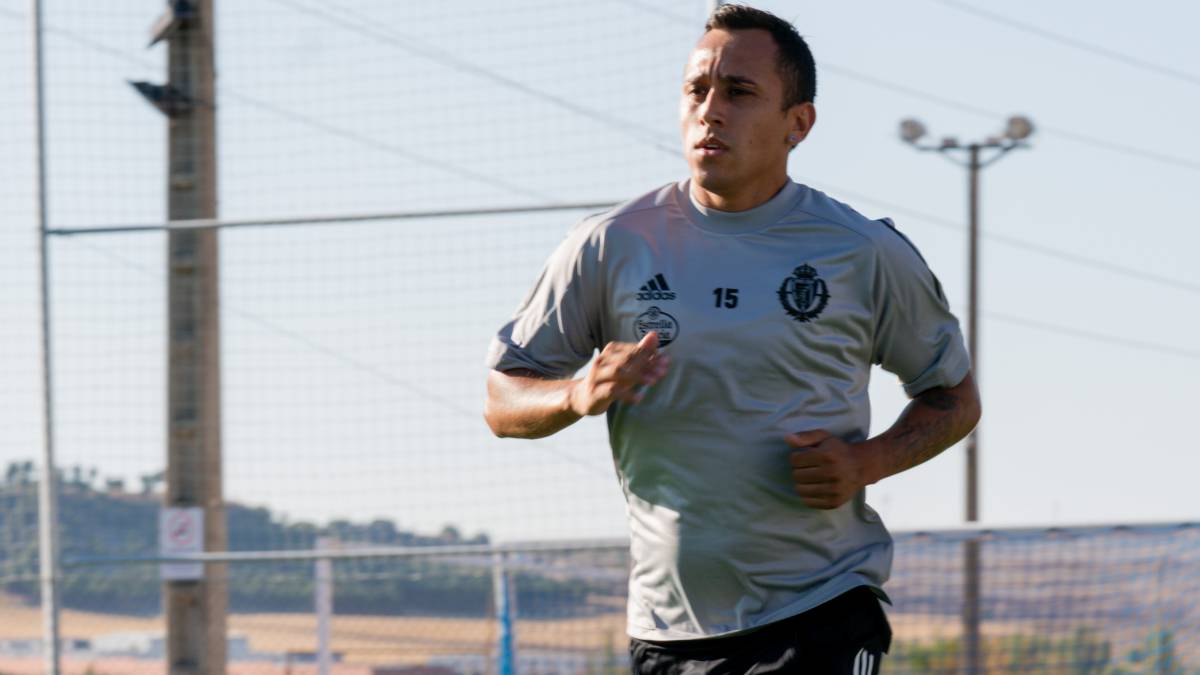 Since Real Valladolid began the preseason, Sergio González has been working with several novelties, most of them, up to seven, in the form of returned footballers after transfer. They all wore the blanquivioleta jacket in recent times, with the Catalan coach on the bench; Not so Sekou, not counted among the previous ones, who was transferred as soon as he was signed in January.
Along with the Spanish-Senegalese, three are the novelties that the team presents for now: Luis Pérez, Bruno González and Fabián Orellana. The Catalan coach made reference to the three in his first public appearance on Tuesday, in which he showed "tranquility" regarding the market, and towards the three he had good words, despite not having been able to count on the central defender yet due to your positive in the coronavirus detection test.
In Sergio's opinion, Luis Pérez was left "short" in the Second Division, thanks to conditions that he analyzed: "He has an important physical display, plays high, has consistency, strength and the ability to make many efforts at high intensity. it will give work and, hopefully, hit the centers "from a right side for which, however, another signing is still being sought and where everything indicates that Moyano and Antoñito will leave, who could leave in the direction of Tenerife.
Bruno, whom the current sports management followed for several years, was defined as "a footballer with immediate performance", who will "give packaging in the central zone", in which he has the absence of Kiko Olivas, bastion "difficult to replace". Furthermore, "he is effective, competitive, strong in the air, good in individual disputes and technically correct with the ball." In this position, Miguel Ángel Gómez did not rule out a last arrival.
Finally, Sergio explained that the "challenge" that the coaching staff has with Fabián Orellana is to "get the same performance as Mendilibar last year at Eibar". "He has to give us clarity in the last third, quality in the last pass and goal. This year the men on the wing have been lacking in scoring situations. Hopefully he can maintain the level of last year," he reiterated, after commenting on a question illuminating as it is that of the few so many made by the extremes, where there could be another reinforcement and some way out, in the case of Toni Villa or Waldo.
Photos from as.com