The zasca from Lucas Ocampos to Harry Maguire: "A mimirrrr"
The Manchester United captain claimed that "the best team" had lost. The Sevilla winger replied with an expressive phrase on social networks.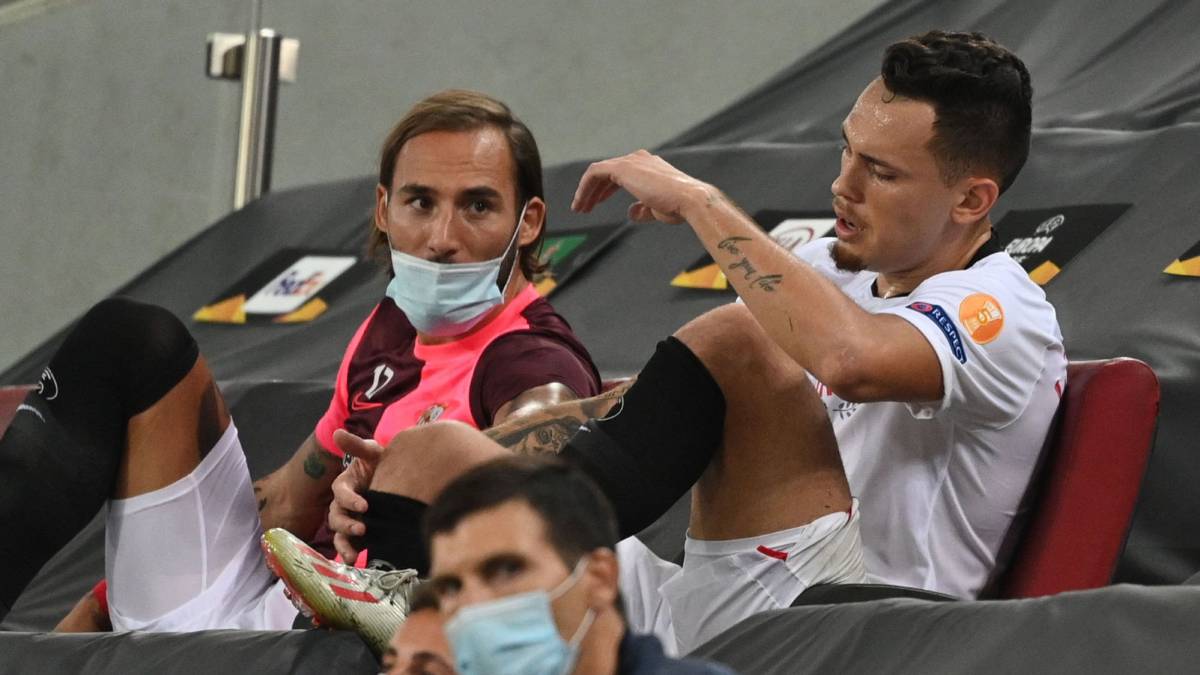 Some knee problems prevented Lucas Ocampos from giving his best version against Manchester United, in fact the Sevilla winger was replaced with half an hour to go by Julen Lopetegui, in a change that would never have occurred before. The Argentine left angry with himself and with what happened but then he did not stop cheering from the bench, like all his teammates.
For many, including captain Harry Maguire, United were "better team" and deserved more. This was stated by the Englishman at the end of the meeting. "It is difficult. We created numerous opportunities and the best team lost. They punished us for missing opportunities and they, to be honest, did not create many," Maguire said.
Ocampos saw the statements of his rival on ESPN social networks and did not hesitate to answer in a quite expressive way the question of whether Maguire was right. "A mimirrrr (to sleep)" along with an emoji of laughter, the Quilmes footballer wrote openly, hot-blooded and passionate on the field and off it, which is curdling the best campaign of his career having scored 17 goals .
Photos from as.com