The World Championships in Switzerland, suspended due to the pandemic
The World Road Championships that were to be held from 20 to 27 September in Aigle-Martigny will not be held. Swiss restrictions have prompted the decision.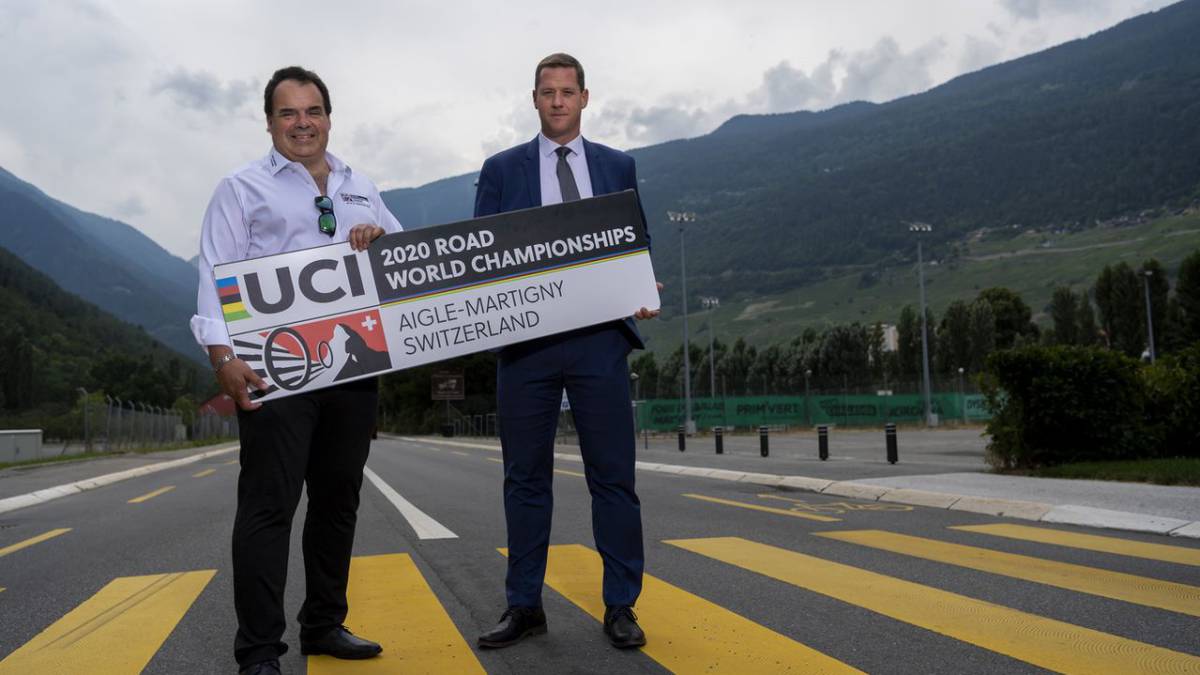 The 2020 World Road Championships will not be held. The possibility had been talking for several days on the international cycling scene, but it was not until this Wednesday that the UCI made it official in a statement. The appointment, which was to be held between 20 and 27 September in Aigle-Martigny (Switzerland). The government of that country forces a mandatory quarantine on all travelers arriving from 45 countries and will not allow events of more than 1,000 people until September 30. In addition, in an event of this size (more than 1,200 people participate) it would not be allowed to have an audience either.
Faced with such restrictions, and with the impossibility of achieving flexibility on the part of the Swiss government, the UCI and the Organizing Committee have made the decision to cancel. "We are sad and disappointed. We have worked hard for more than two years to offer a magnificent event on an extraordinary circuit. Despite the limitations caused by the pandemic, we continue to work with the same passion to be able to play the championships, which would have been remembered for its sporting value, but also the beauty of our cantons. We are aware that the national and global health situation requires precautionary measures and our thoughts are with all those affected by this virus ", Grégory Devaud and Alexandre Debons, co-chairs of the organizing committee.
In that same press release, the UCI confirms that it is studying another option, always in Europe and that it may have a "similar route", to relocate the World Cups and that they can be carried out, although they do not guarantee that they will be "all tests" . The highest body of world cycling also points out that it will make a final decision, at the latest, on September 1. Meanwhile, the situation in Aigle-Martigny is complicated in terms of a possible relocation, since the UCI has the venues for the coming years. The 2021 World Cup will be in the Belgian region of Flanders (September 18 to 26), in 2022 it will be held in Wollongong (Australia) and in 2023 in Glasgow (Scotland).

Photos from as.com