Lopetegui will move little the eleven of Seville that beat Roma. Traoré and Raúl Jiménez shine in a very Portuguese rival led by former Valencian player Nuno Espirito Santo.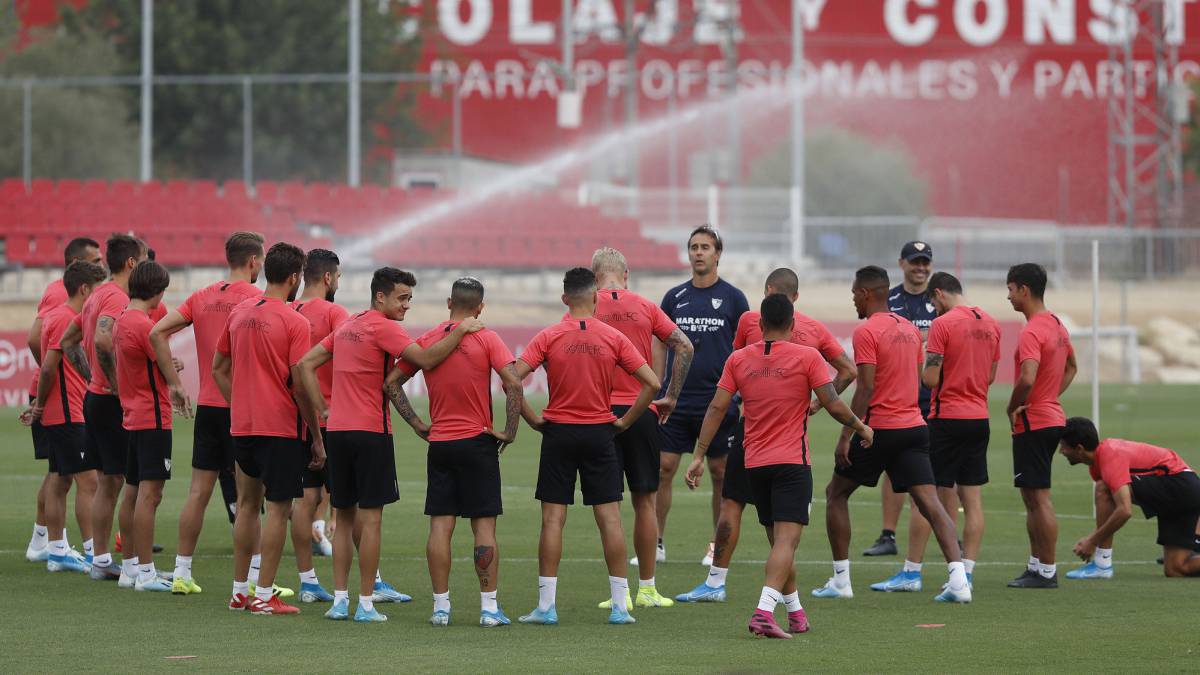 Don't forget the shield or the nickname (Wolves) worn by the Wolverhampton Wanderers: the wolf tonight is Sevilla (follow the game live on As.com). The team of caste and courage entered their particular continental Cesarini area after hitting Roma and qualifying for the final at 8 that the coronavirus has exiled in the state of North Rhine, Germany. Duisburg, as against the Giallorossi, will serve as the stage for the sixth quarters of the competition played by the Nervionenses. A point of no return (in a good way), because every time they reached this stage they ended up winning the Europa League. With Gudelj still at home after his positive, Lopetegui is expected to move nothing or perhaps the least the eleven that marveled in the second round.
Founding member of the first English league in 1888, Wolverhampton recreates its history to dream of its first European title. During the 50's these golden Wolves won their national tournament three times and even proclaimed themselves "World Champions" after defeating the Honved of the magical Magyars in a friendly that, nothing more and nothing less, would inspire the creation of the European Cup. More than six decades have passed since that and almost 40 years have taken their colors to walk the continent again. The important economic investment of a Chinese giant and the inexhaustible power of seduction of the superagent Jorge Mendes have returned the illusion to this team from the center-west of the island.
Mendes has lusolized the Wolves with eight players and a Portuguese coach. Former Valencian player Nuno Espirito Santo convinces with a system of three centrals that will be missing due to a penalty Podence and Spanish Jonny Otto, who tore his ligaments, due to injury. Another Spaniard, Adama Traoré, supplies power to a team that also has internationals like Rui Patricio or Moutinho and one of the top scorers in the big leagues, the former Mexican of Atlético Raúl Jiménez.
Photos from as.com