The UCI takes a step forward and announces more safety measures for cyclists
The International Cycling Union issued a statement on recent complaints from riders after serious accidents in recent races.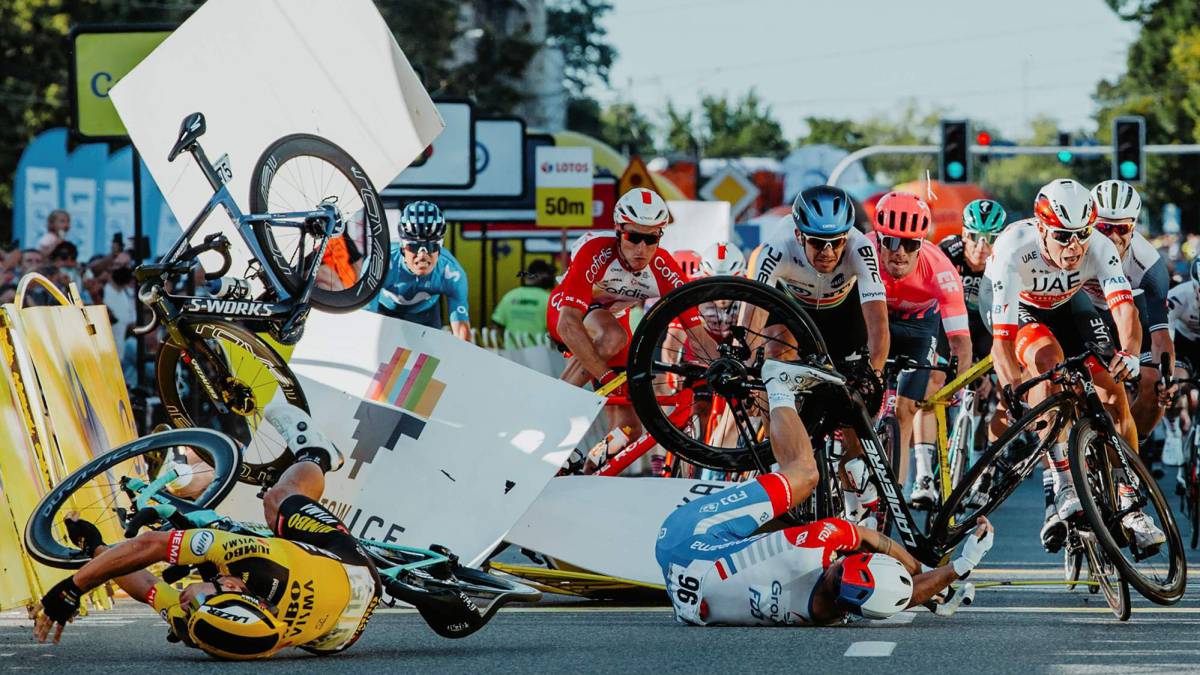 The International Cycling Union has taken a step forward after the protests of the riders due to the serious accidents that have taken place recently in races such as the Tour of Poland, the Giro de Lombardia or the Criterium del Dauphiné, in addition to the improvable conditions of other tests such as the Tour of Wallonia.
Through a statement, the UCI celebrated the return to competition after the pandemic, although it regretted the events that took place in these tests. "Although risks are part of our sport, the UCI cannot tolerate the fact that accidents in recent weeks have often been the result of non-compliance with the safety regulations that apply to professional cyclists. serious accidents have occurred and the UCI is aware of the dissatisfaction of the cyclists ".
The UCI also notes that it revised the regulations after the events that occurred in the Tour of Poland, the Giro de Lombradia, the Criterium del Dauphiné and the Tour de Wallonia, in addition to indicating that the institution "continues with its investigations and cannot rule out that apply disciplinary procedures ", in addition to ensuring that" we observe that certain security measures are not respected despite the introduction of new measures ".
For this reason, the UCI has announced that, until the end of the season, "it will further strengthen its inspections before and during events together with its technical advisers, with the aim of guaranteeing as far as possible the maximum safety of athletes", In addition to listing some of the measures that the institution has taken in recent years such as the introduction of extreme weather, the appointment of technical advisers, publication of guidelines for the circulation of cars in races or the opening of disciplinary procedures towards those who put other cyclists at risk.
The UCI also announces that "it has decided to initiate a far-reaching reform of the safety conditions together with the riders, teams and organizers", noting that these meetings are already underway with the assessment of the current situation and the debate on the introduction of new technologies. One of these new measures could be "a strengthened system of sanctions in case of non-compliance with the regulations" .
UCI President David Lappartient also spoke on this topic. "The safety of cyclists is a priority for the UCI, which considers this issue as very important. We are aware of the concerns of cyclists about the safety conditions in their work and we are determined to take further measures to give them a solid response and adequate ".
Photos from as.com