The two fans 'graced' with the final: "We got the Euromillion"
Members 2,108 and 2,020, the date of Sevilla-Inter, travel to Germany this Thursday to see their team in situ. "That the sevillistas push everything they can from there."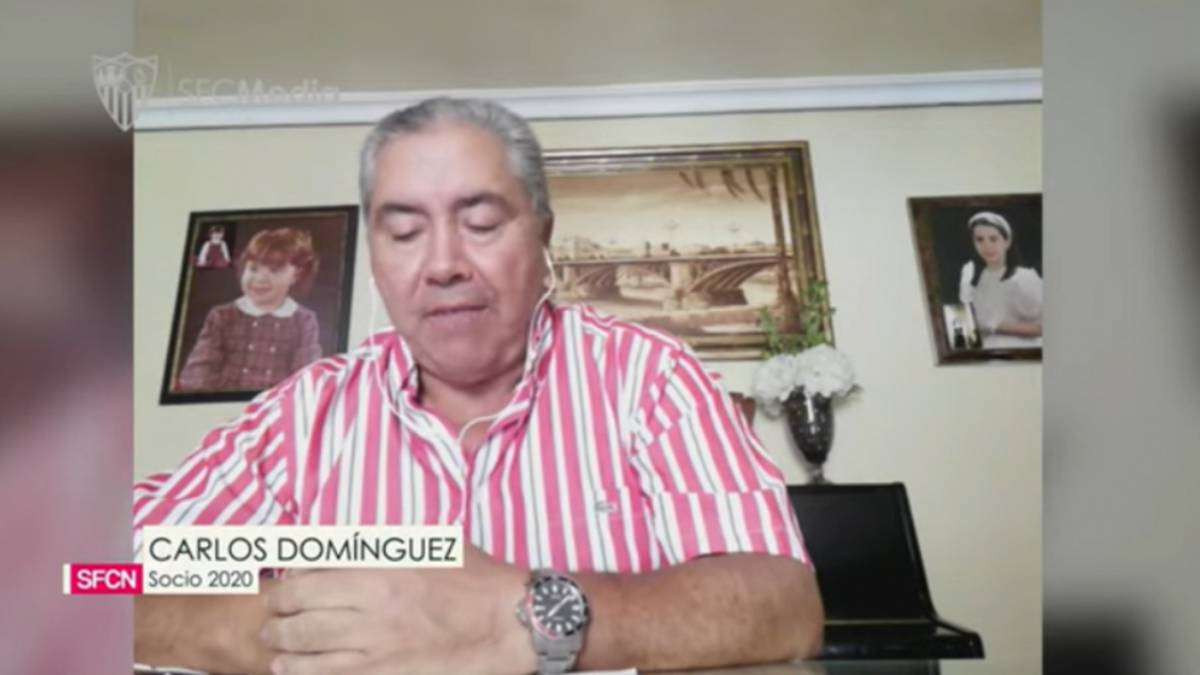 He does not give up and Sevilla never walks alone, which will have animation and company this Friday in Cologne although he misses the thousands of Sevilla fans who under normal conditions would populate the stands of the RheinEnergieStadion. All sectors of the club will be represented in the final thanks to the 25 extra invitations that UEFA decided to deliver to the two finalists. Among the privileged are two Nervionenses subscribers who will represent their fans. They both carry the card numbers on the date of the final, 2.108 and 2.020.
Carlos Domínguez, member 2.020, recounted his feelings in the club's official media: "I feel like the richest man in the world, although I think that not even the richest man in the world could go to this final. At first I thought it was a joke of My friends, but they called me again and confirmed it. Here at home we all started jumping crazy with joy, as if we had played the EuroMillion. Let all the Sevilla fans know that we will be the voice of all of them. I have gone to all the final but in this one I have a special illusion. I go with millions of Sevilla fans, those who are on Earth and those who are no longer there ".
Francisco Gómez, partner 2,108, will also represent Seville in Germany, the day and month of the final: "It is something you do not expect, but when you see that it is reality you start to tell it to all your relatives and nobody believes it. When it was published They already told me to make a space for them in the suitcase and that if necessary they would come for me. We will encourage everything possible so that this support reaches the footballers and we can bring the cup for Seville. I will go with my red Glasgow shirt, I have it well guarded because I have a very special affection for it. I thank the club for the great detail it has had and I tell the Sevilla fans to push as much as they can from here ".
Photos from as.com