The Tour will expel the teams with two positives in coronavirus
The organization of the race has announced the new health protocols that will be carried out during the test, which begins on August 29 in Nice.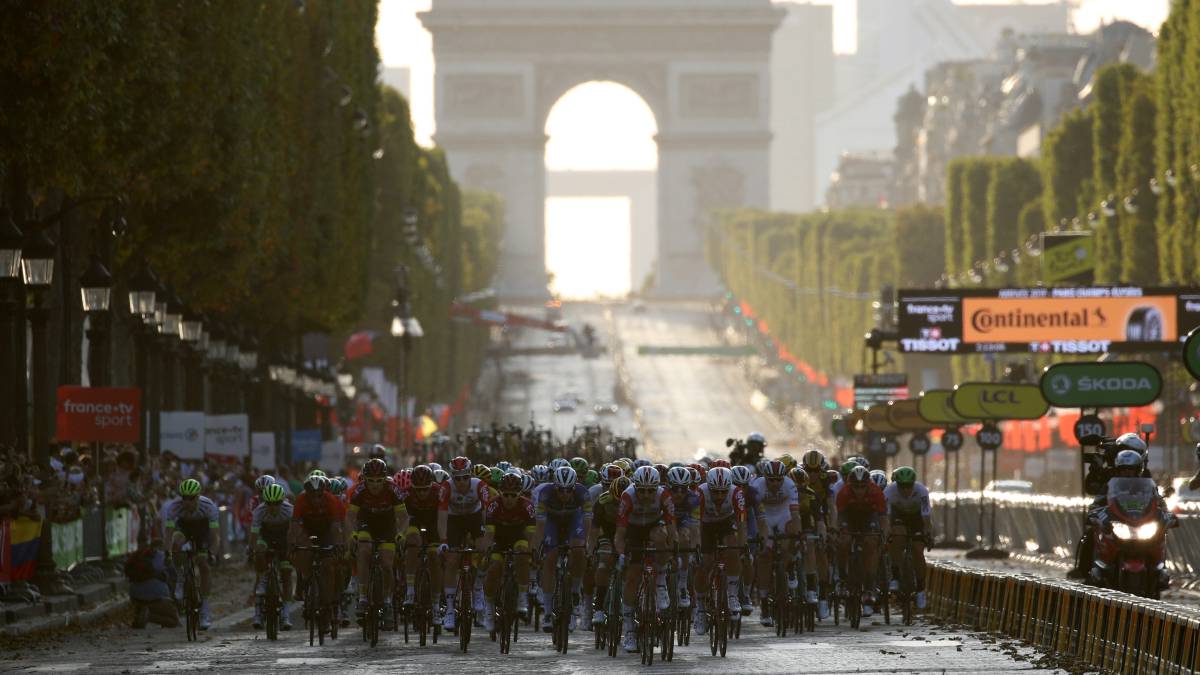 The Tour de France does not want the coronavirus to ruin one of the great events of world cycling. For this reason, the organizers have released an 18-page document this week that includes the protocols that will be carried out to prevent infections during the test, according to the VeloNews portal.
One of these measures proposed by the Tour is, to say the least, overwhelming, since the organization ensures that if there are two positives within a team, including riders and members of the technical staff, or two of its members show symptoms, all riders and members of this entire squad will have to go home. "If two or more people from the same team show suspicious symptoms or test positive for coronavirus, this entire team will be expelled from the Tour. Its riders will not start and their authorizations will be withdrawn from all their personnel," reads the protocol of the Tour. However, the race indicates that the test will not stop if there is a positive for coronavirus, although that runner or staff member could leave the race immediately to avoid the spread of infections and it will be the doctors who decide to make this decision. In addition, it will be investigated if the members of the teams have had contact with someone infected.
To avoid possible contagions, several teams such as Movistar, Ineos or Jumbo-Visma have made the decision to concentrate their riders for the Tour in the Alps these weeks in the so-called 'bubbles' to avoid the minimum possible contact with other people and arrive in full conditions and without fear of contagion by coronavirus on August 29 at the grand departure from Nice.
Photos from as.com