The Sixers want Lue, but who wants the Sixers?
Doc Rivers 'main assistant on the Clippers is strong as the Sixers' next coach alongside Jason Kidd. The stall may be a poisoned candy.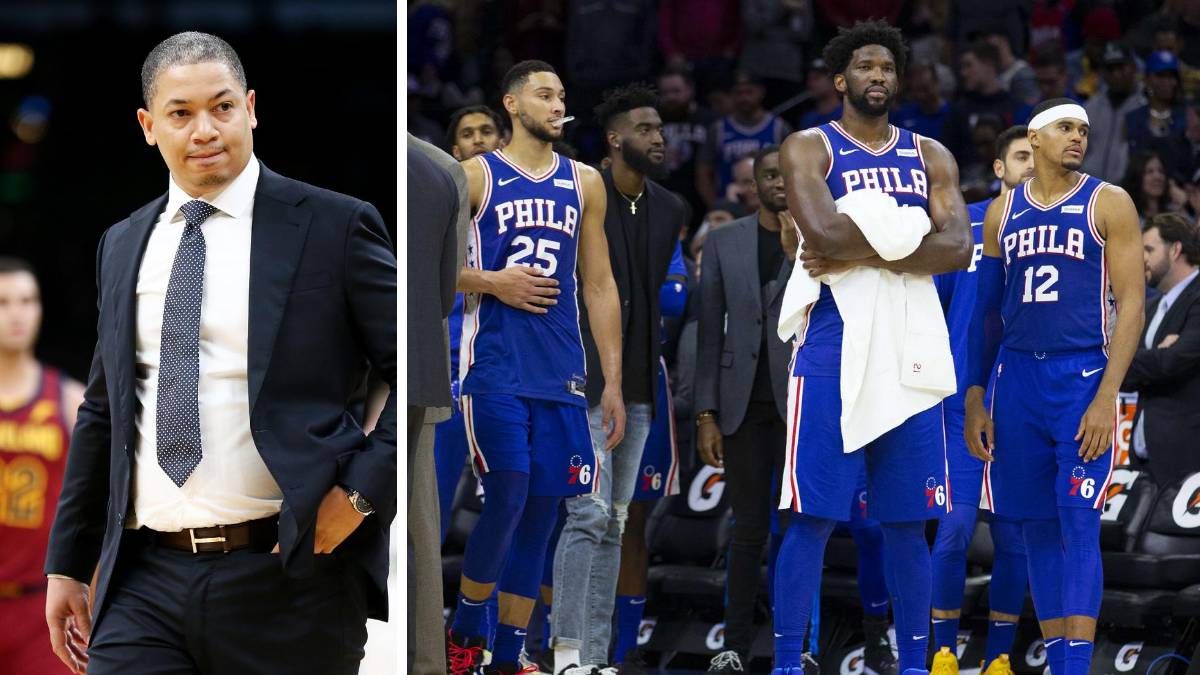 Brett Brown's stint with the Philadelphia 76ers has come to an end. From the days of industrial tanking to the eliminations in the playoffs, always a little earlier than expected, his journey will not be remembered for the successes reaped on the track, but for a constant illusion that never fully materialized and that has ended. to disappear. Today the Sixers, one of the most intriguing teams for the public in recent years, has become something thick and without much interest. They still have Joel Embiid, yeah. They still have Ben Simmons, right. But even those two cards don't make the play attractive to the unbiased observer. This lowering of expectations in a group that not so long ago was destined to eat the sky must be noted in Brown's debit, but not only in his.
It seems clear that the former coach has never been able to get the most out of a squad with two tremendous stars (they are almost certainly all-star every year), especially in attack, where the theory that Simmons and Embiid cannot playing together by their characteristics wins more and more integers. The facts support this line of thinking, but the only one who has had the option to show that it was not true has been Brett Brown. Can a new coach turn things around and make the team's two stars complement each other 100% once and for all? Once again, as we said before with the fault of Brown, it will not depend only on him.
The Sixers' offices have been taking steps these years as if they wanted to self-boycott their own team. With the excuse of winning now, as if Embiid was not yet 26 and Simmons 24, they have tried to climb the steps two at a time. Sometimes three at a time. And in those jumps they have been losing the best shooters they had on their payroll. Players that anyone who watches Sixers games will know is just what Simmons and Embiid need around both. First it was Dario Saric and Robert Covington. After JJ Reedick. Meanwhile, in his first summer as general manager, Elton Brand gave 180 million to a Tobias Harris who so far has proven not deserving and brought Al Horford from Boston, pouring more wood on the inside and strangling the attack a little more.
Brand has this summer-autumn the difficult mission of giving a turn to the structure of the squad, of looking for players who open the court more, shooters and creators of the game, and all this with little room for maneuver economically. He already said that last summer he allowed himself to be advised more than necessary by other people and that this time he was going to make his own decisions. If so, we can talk about an all or nothing to maintain your position. And the first decision on which your success or failure will depend is the new coach.
Tyronn Lue, a champion who can be very expensive
The Sixers have not yet begun the interviews to choose their new manager, so all the names that have come up so far are rumors. There is nothing official. But among all those rumors the one that sounds loudest is that of Tyronn Lue. Doc Rivers' current senior assistant at Los Angeles Cliipper, Lue knows what it's like to win a ring (Cleveland 2016), knows what it's like to deal with stars (LeBron, Kyrie, Love) and knows what it's like to attack with a trending centerpiece. to play inside (LeBron). The problem is that the Brooklyn Nets (where Kyrie bets on him), have been testing him for a long time. And it is said that the technician is asking for 7 million a year and a five-year contract. Are the Sixers in a position to offer that? Both by power and by wanting, it seems difficult that they are going to do it.
Outside of Lue there is talk of Jason Kidd, assistant in the Lakers, who was in charge of directing Antetokounmpo's first steps in the league and who is widely respected by the players. Not so for managers, who do not hold him in such high esteem. Apart from the offensive problems that his teams have shown (a music that already sounds in Philadelphia), both in Milwaukee and in Brooklyn he tried to have more and more power within the organization. The other name that sounds is that of John Lucas, assistant in the Rockets. He was coach of the Sixers in the mid-1990s (with 24 and 18 wins in his two seasons at the helm) and has not coached a team since 2003 (Cleveland Cavaliers). He has a lot of fame as a mentor to young players, but that moment seems to have passed in Philadelphia.
Either way, the Sixers are right now a poisoned candy for any manager. A team with almost unparalleled potential among those with the free bench (maybe Brooklyn depending on how Durant is), with whom if you hit the key you can fight for the ring tomorrow. But with the current squad, who can find that key? Brett Brown we have already seen that not. Let the next one happen ... if anyone dares.
Photos from as.com