The Settimana Coppi e Bartali and the Giro sub-23 accompany the Tour
In addition to the Tour de France, the cycling calendar this week hosts the Italian events as well as other races and national championships.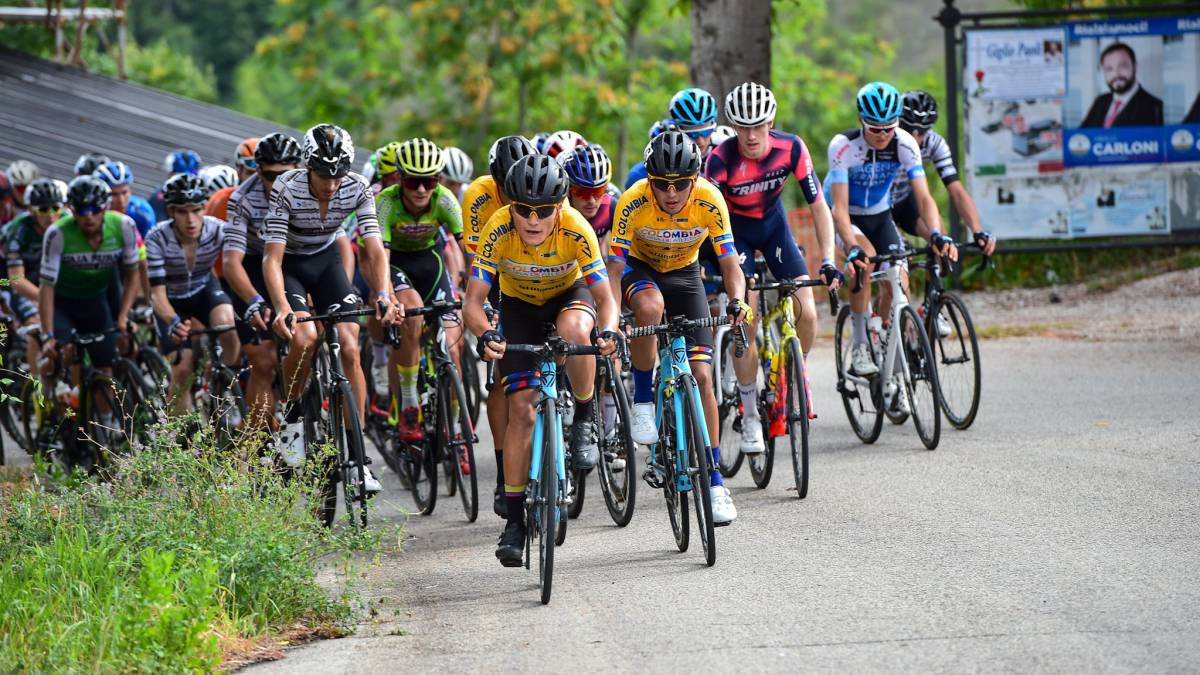 The Tour de France covers a large part of the cycling news during these days although cycling does not stop in other parts of the world, especially in Italy, which hosts two relevant events this week: the Settimana Internazionale Coppi e Bartali and the Giro Ciclistico de Italia o Giro sub-23, which brings together future promises of the peloton.
Tour de France (August 29 - September 20)
The French round will continue with its first week of racing with chances for sprinters in Sisteron (Monday 31), Privas (Wednesday 2) and Lavaur (Friday 4) and mountain days in Orcières-Merlette (Tuesday 1) and Mont Aigual (Thursday 3) before the arrival of the Pyrenees on Saturday and Sunday with goals in Loudenvielle and Laruns respectively
Giro Ciclistico d'Italia (August 29 - September 5)
This week we will meet the winner of the Giro Ciclistico d'Italia, one of the most outstanding races on the U23 circuit. The days of this Tuesday with the ascent of the Passo del Branchetto on the way to Bolca, and the days of Friday with the hard arrival at Montespluga and Saturday of Aprica, after passing through the Mortirolo, will decide a general classification in which the Spaniard from Kometa -Xstra Alejandro Ropero hopes to retain the pink jersey.
Tour de Hungary (29 August - 2 September)
The Hungarian round brings together several riders who have not been able to go to the Tour de France and who will try to add victories on the roads of the Magyar country. Jakub Mareczko, Matteo Moschetti or the Spanish Jon Aberasturi are some of the riders to follow in the race.
Settimana Internazionale Coppi e Bartali (1-4 September)
The Italian round will present a route with stages with circuits, time trials, and mountain days with climbs such as that of Monte Carpegna on the way to Riccione. Runners like Joao Almeida or Andrea Bagioli will be some of the runners to follow in this Italian race.
Other races
Grote Prijs Euromat (31 August) 444 444
Carpathian Couriers Race in memory of Waclaw Felczak (August 31)
Tour of Serbia (1-3 September)
Grand Prix Develi male and female (September 3)
Albertina Baltyk - Karkonosze Tour (3-6 September)
International Women's Cycling Tour de l'Ardeche (3-9 September)
Hafjell TT (September 4)
Grand Prix Cappadocia male and female (September 4)
National Road Championships of Mexico (4-6 September)
National Road Championships of Spain in junior category (4-6 September)
National Road Championships of Greece (4-6 September)
Grand Prix Rüebliland (4-6 September)
Grand Prix Mount Erciyes male and female (September 5)
Lillehammer GP (September 5)
Grand Prix World's Best High Altitude (6 September)
Gylne Gutuer (September 6)
Tour du Doubs (6 September)
Photos from as.com