The semifinals of the barbecue
Banega and Ocampos, both in that famous photo from May, have been instrumental in the success. Mudo and De Jong had just taken the field before the 0-1 at Wolves.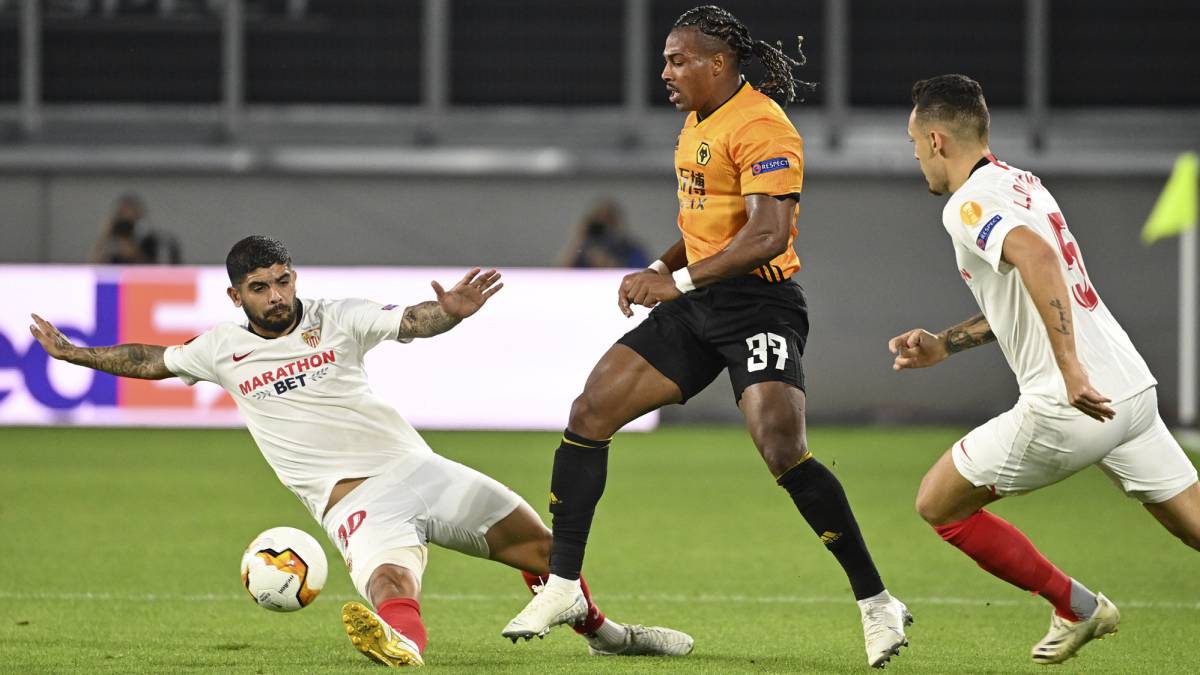 Éver Banega shook off the initial discomfort of having Dendoncker from the Netherlands to captaining Sevilla for the umpteenth time in their wonderful end of the season and placing the goal of the semi-final against Wolves on the head with a temperate, exquisite center. Lucas headed orthodoxly, twisting his neck just enough to give the ball the necessary force and angle. It was both his number 17 and another contribution of his in recent days, in a crazy campaign, such as the pass from 0-2 to En Nesyri against Roma. Banega, the host of the famous barbecue during the de-escalation and Ocampos, one of the guests.
Also featured in the famous photo De Jong and Mudo Vázquez, who had just entered the field a few minutes before the goal to give Sevilla another gear and tip the balance on their side. The snapshot, posted by Éver's wife on social networks, threatened the start of LaLiga and also the stability of what until before the pandemic was being a notable Sevilla campaign, with a fourth place that had to be ensured (only two points ahead of the fifth) and the move to the second round of the Europa League after suffering with Cluj.
The four footballers apologized for having organized a meeting with 12 people hours before in Seville they could do with 15 and since that day, except for the institutional mess that the former president José María del Nido threatens to mount, almost everything has been wine and roses on the pitch. The team has won 9 games and tied four, without yet knowing defeat; He only received one goal in the last eight games; he secured 4th place with no less than 10 points of advantage over his immediate pursuer, Villarreal, and tied with 3rd, Atlético. And he has been planted in the semifinals of the Europa League with two good football exercises, one more brilliant against Roma and the other more effective and patient against Wolves.
The host Banega will leave with the petrodollars of Saudi Arabia but now, whatever happens, leaving in Sevilla the essence of his immense quality and his interpretation of football as few midfielders have been in recent years; Ocampos, another of those miracles of Rey Midas Monchi, increases its value with each passing game and brings new decisive actions (17 goals and 5 assists already), in addition to vertigo in attack and defense. Mudo has many ballots to leave as well, he has only one year left on his contract in Nervión and has offers in Serie A. And Luuk de Jong, who in these last two games has left his place to En Nesyri due to script needs, continues being an important piece for Lopetegui although his scoring contribution (six so many 44 official matches this season) is not going to make him the ideal striker for this Seville, which has had so many good killers in recent seasons.But that barbecue, a reprehensible slip but which all the protagonists recognized as innocent, also serves to explain the success of this Seville that burns on the field because it works within the dressing room: a group united to the tough and mature that the season has managed to convert strangest in history in one of the, whatever happens against United, they will be better remembered by Sevilla, at least in football.

Photos from as.com