The Sevilla coach was inspired by Aragonés, his benchmark on the benches, to harangue the players. His end of the campaign and his team management, Luis type.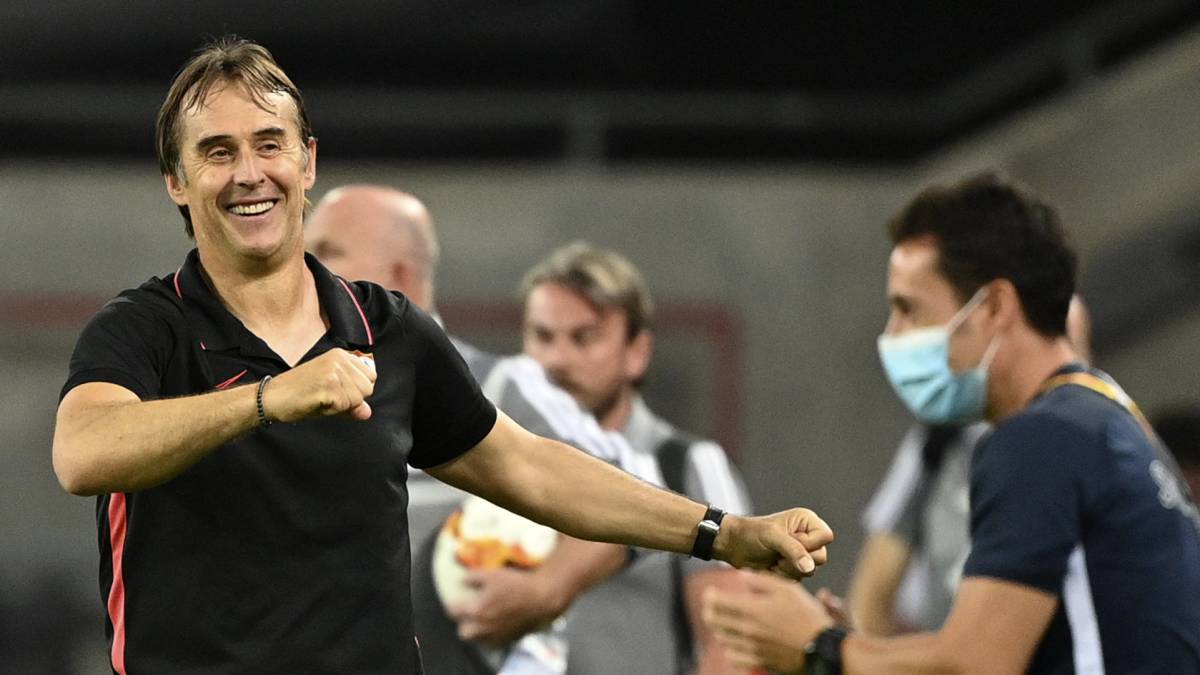 "You have eaten this game with a ball ... and you deserve this final. And a final that is reached, what do you have to do?", Julen Lopetegui harangued his euphoric squad as soon as he entered the dressing room to celebrate the victory against Manchester United. The final sentence, without a doubt, was borrowed by the Basque coach who is surely his greatest football reference on the bench, Luis Aragonés. A coach from whom he learned a lot and whom he continues to honor at Sevilla, where Julen grows as a team leader every match that passes.
"It is necessary to arrive well placed at eight or 10 games and there give your best version", Lopetegui also copied the Wise. In Sevilla he took it at the end of the letter, this time with more reason, and after the confinement the Nervión team added seven wins and four draws in LaLiga to secure fourth place with tremendous brilliance, 10 points no less above of the fifth classified, Villarreal. The physical condition of the Nervionense team, and Aragonés and his coach Jesús Paredes had a lot to do with it, was the best possible in the decisive phase.
Luis was also always with a great game reader. Although Lopetegui was discussed at the beginning in Nervión about the ability to make changes, in recent times the Gipuzkoan coach almost always improves when he decides to pull off the bench. It happened to him in the league, in games like the one that Sevilla drew against Barcelona or the one that beat Athletic in San Mamés, and it happened again clearly this Sunday against Manchester United. Putting Mudo Vázquez and Munir on the field, daring to take out their striker Ocampos, allowed the Nervionenses to get rid of the Red Devils and take a step forward to win the game.

Photos from as.com