The reinvention of Paul Pogba
The Frenchman, one of United's stars against Sevilla, overcame an ankle injury and the presence of Bruno Fernandes makes him play with a little more tactical sense.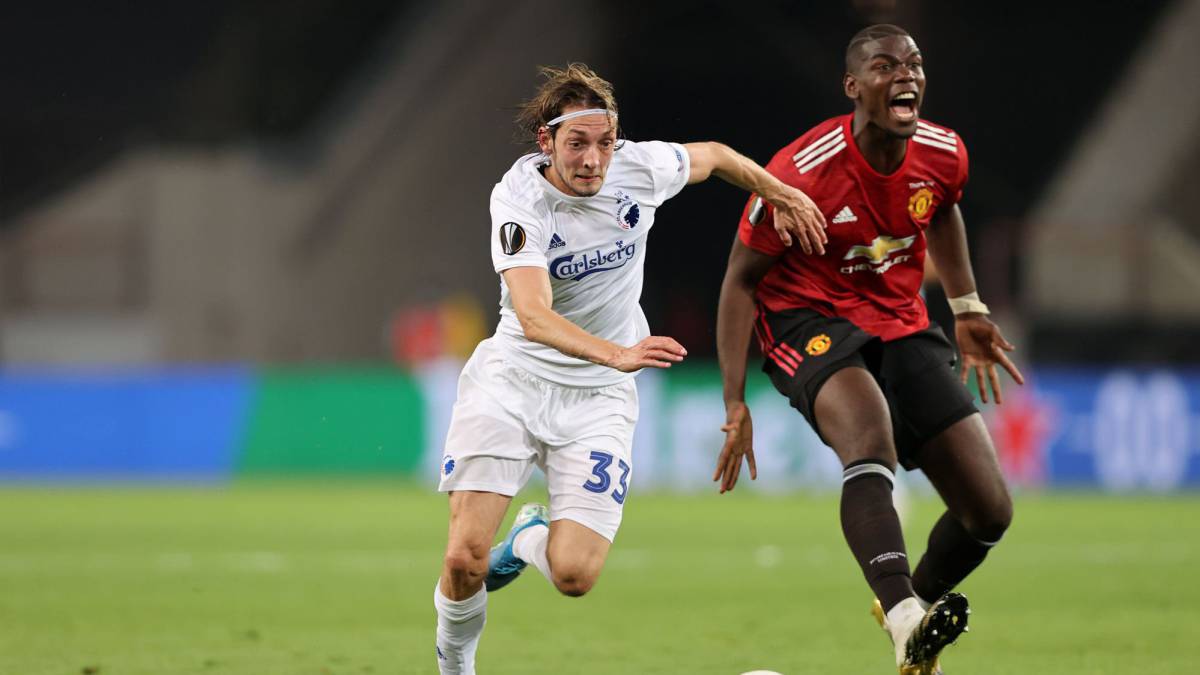 The lockdown ended with ankle problems that had left Paul Pogba blank for most of the first half of the season. The French midfielder returned to the rescue of United for a season finale that, with him on the field, is going much better than expected. Six victories and three draws in the Premier secured third place and the Champions League for the Red Devils, who have also been planted in the semi-finals of the Europa League ... Pogba could hardly avoid elimination in other semis, those of the FA Cup against Chelsea: and Ole Gunnar Solksjaer regretted not having him started in that match.
The Norwegian coach breathes when he has the quality and the powerful route of the French World Champion even though it so often seems that the war is not going with him, because of that resigned trot and a lost look on the grass. In truth, weighed down by the months that the injury took him off the pitch, Pogba's individual numbers this season fall in love less than other courses, much more statistically voluptuous. He adds 4 assists and a goal in 21 official matches and is far, for example, from the 16 goals and 11 decisive passes that he accumulated last season, when United by the way was only able to qualify to play the second continental competition.
Either for lack of desire or for a renewed tactical sense, Pogba keeps more clothes in the center of the field and tries to protect Bruno Fernandes, who arrived last January and has given him an important plus the creation of mancuniana game. Although it was difficult for him to catch the rhythm, the Frenchman averages more steals, more short passes and better percentage of success in the distribution. Define less, of course, but it helps the quartermaster more. And United, although they lose in other more offensive aspects, in a way they appreciate it.
With only one year on his contract ahead and in the ambitious hands of superagent Mino Raiola, Pogba's future at Old Trafford is once again completely uncertain. It will be an atypical window in terms of transfers but there is still talk of first-class suitors like Real Madrid and Juventus, whose midfield misses him. He is loved by Andrea Pirlo, who shared a dressing room with the Frenchman and celebrated, in his inspired veteran, Paul's fiercest years, before United recovered him by paying more than 100 million euros. Pirlo enjoyed boxing, tireless as he was in his early twenties. Closer to 30 now than 20, Pogba may have reinvented himself for another role.
Photos from as.com