The rain ruins the afternoon and leads Arbolino with the morning clock
The weather forecasts were met and FP1 times prevail, with the Italian first ahead of McPhee and Masiá.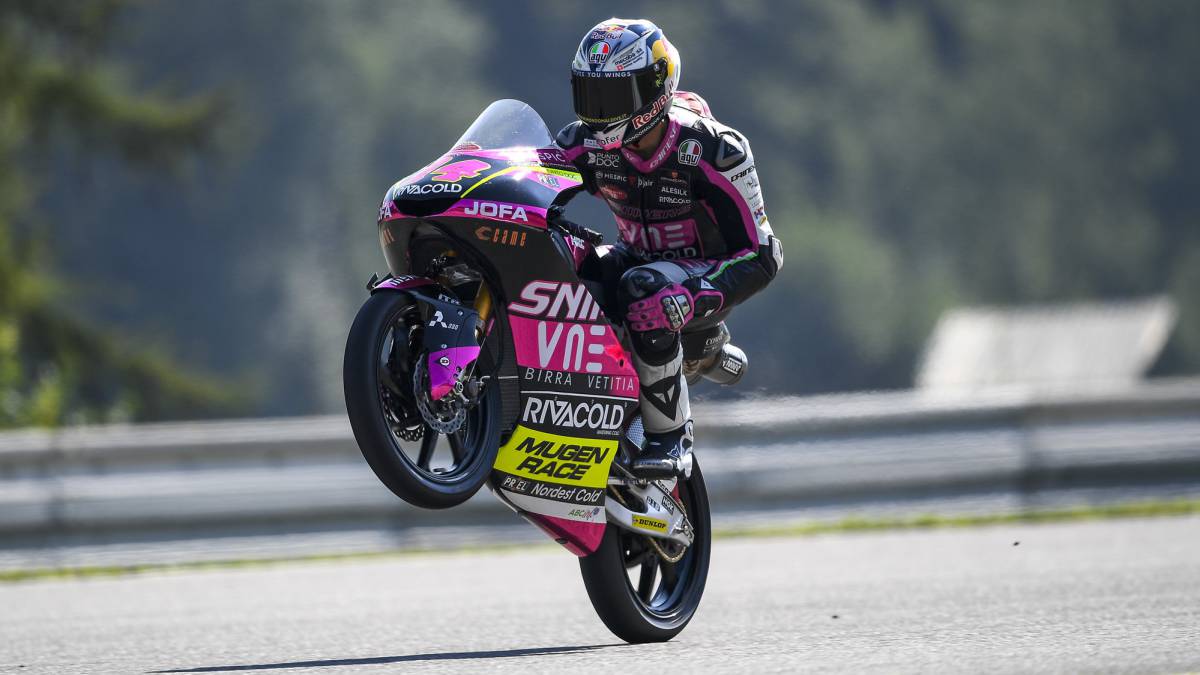 The weather forecasts were met and the rain made an appearance during FP2 in Moto3 and ruined the session, especially since it only rained at Turn 3 and left the track useless for both dry and wet riding. Only 20 minutes had elapsed into the second session of the weekend and the drivers had not yet had time to lower their morning times. Thus, in the combined of the day the FP1 times prevailed, with Arbolino at the fore. The Italian did 1: 36.550 which is half a second better than the one used by McPhee to lead in the afternoon 1: 37.060.
It was delicate to see the riders go hard in a large part of the circuit and not be able to brake when they reached the club on the right-hand climb that is that turn 3. Luckily there is a good escape at that point and there were many who did not have problem going straight off.
Rodrigo, who was second in the afternoon, is one of the few drivers who has improved his time in the morning, finally being eighth. And Masiá was third in both sessions and in the combined of the day. McPhee, meanwhile, finished second, 0.291 off the lead.
The other drivers with provisional direct access to Q2 are Vietti, Antonelli, Fernández (he suffered a crash without consequences), Toba, Rodrigo, Migno, Arenas, Suzuki, Foggia, Salac and Ogura. If it rains tomorrow in FP3, as expected, it will have been worth it on Friday to save Q1. Further back have finished López 20th, García 22nd, Alcoba 23rd and Tatay 24th.
Photos from as.com