The NBA and the rest of the American sport react with indignation after the seven shots of a policeman at an African American in Wisconsin.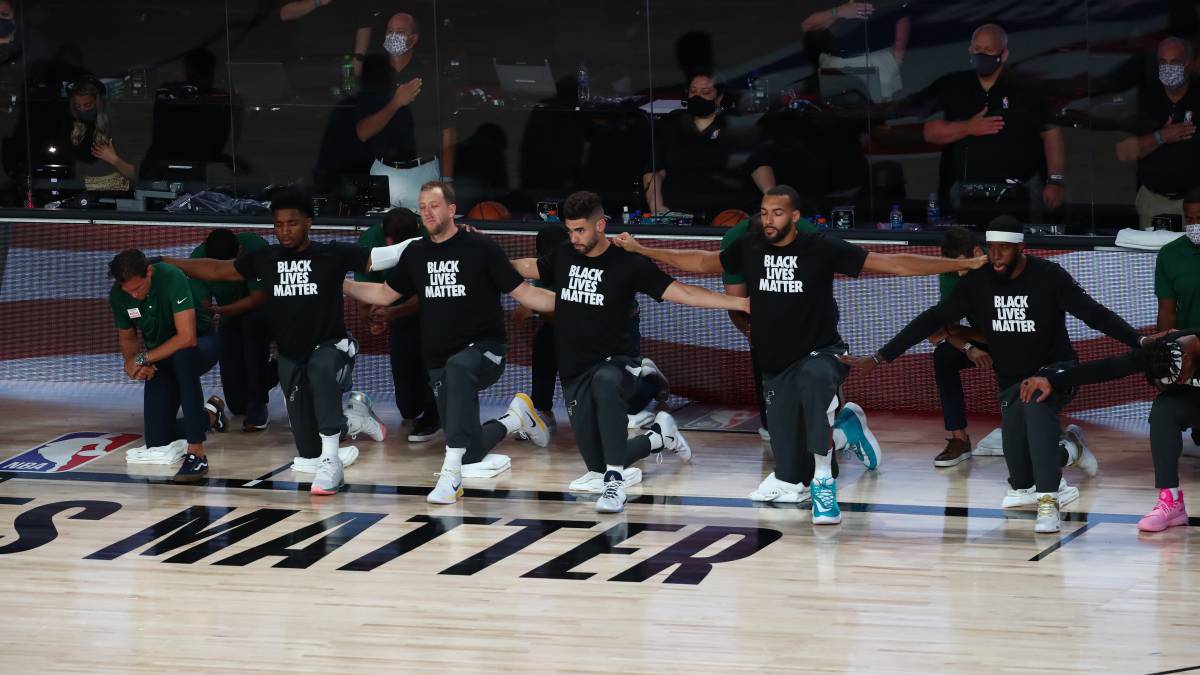 New police abuse in the United States. On this occasion, the episode took place in Wisconsin, a state in which Jacob Blake, a 29-year-old man, was shot 7 times by a police officer. Reactions from the world of American sports have not been long in coming. The first have come from the NBA, immersed in competition until next October.
One of the most aggressive reactions has been that of Donovan Mitchell, one of the mainstays of the Utah Jazz. The New York player has "sent the playoffs to hell" and has demanded justice through his social networks: "Fuck the games and the playoffs. This is already sick and is a real problem. We want justice. It's crazy, I have no words. What a shitty man. That's why we don't feel safe "
Along the same lines, Mike Budenholzer, Bucks coach, highlighted in the preview of the game against the Magic that despite the significance of the game, what happened in Wisconsin is much more important than any game or training session in the Orlando bubble: " Blake will be on the minds of players, coaches and managers during today's game. We have a very important game for us but what happened is much more important than any game or training session in Orlando, "he said.
The Arizona coach added that the country needs greater respect for the black race and put an end to this type of event: "It was a much talked about issue before coming to the bubble and it is an issue that must continue to be addressed. We need to be a a much better country in that sense, not having more incidents of this type and understanding that the lives of black people matter, "he said.
Supporting the statements of its technician, the Wisconsin franchise issued a statement showing its disagreement with the experience: "The Bucks pray for the recovery of Jacob Blake, who was shot yesterday by a police officer in Kenosha. Our hearts go out to their friends and families ".
The franchise supported a change in policy regarding the treatment of black life in the United States: "We show our strong opposition to the recurring problems of excessive use of force and support the immediate social escalation of the black race. We will continue to support the future of the black race in everything, as we demand accountability and a change in attitude on behalf of George Floyd, Breonna Taylor, Sylville Smith, Ernest Lacy, Dontre Hamilton, Tony Robinson, Jony Acevedo and countless other victims. We will work to support the existence of a policy change to end these incidents. "
Photos from as.com