Adam Silver, commissioner of the League, wants the format released in the bubble to stay. The franchises, for the moment, against.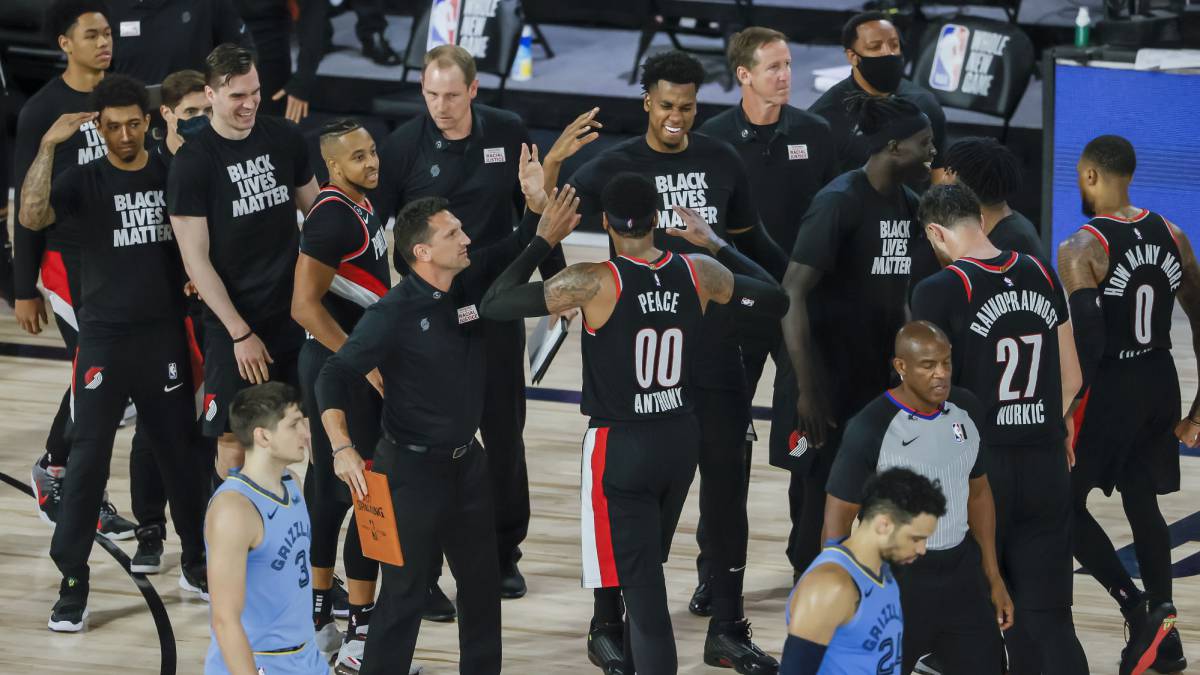 The play in disputed in this Orlando bubble between Portland Trail Blazers and Memphis Grizzlies, and which ended with victory and qualification for the playoffs for the Oregon franchise, may not be a temporary anomaly. Adam Silver wants it that way. "As you know, I've been talking about it for a while. We saw this as an opportunity to institute a way to do it. I'm not sure if this would be the exact format in the future. But this is something we would like to see it stay with, "the NBA commissioner told Chris Mannix (Sports Illustrated) .
The idea, another twist of the League in seeking the attention of fans, is not sudden. In different meetings, Silver has presented different proposals to change the traditional North American championship to the 30 franchise owners. Among them, a mid-season European-style cupbearer tournament, which would replace the sacred All Star, and the decrease in the number of games per season. Another was a play-in between four teams to reach the bottom of the playoffs for the title.
The franchises are against it
The new format would give an attractive format to fans and some life to the final matches of the regular season, in which the off-hook teams no longer play anything and let them pass, with their minds set on future challenges . This would offer them new opportunities to enter the final rounds and would give more force to the anti-tanking policies promoted by the NBA from 2019: before, the worst team in the League had a 25% chance of obtaining number one in the league. draft; since that date, it is 14%, the same as the second and third worst. In addition, the first four places are drawn and not just three, so the last set of the championship could go up to fifth place in the draft and not fourth.
The novel play in collides head-on with organizations. Above all, for the next season because it would bring with it the reduction of the calendar in four games, up to 78. That means less money from television and box office for the franchises at a critical moment for them, which suffer a savage reduction in their profits due to the stoppage of the course on March 12. The franchises only want to save their accounts with as many home games as possible ... although it is still unknown when fans will be able to see basketball again on their own courts.
Despite reluctance, Silver and the NBA are not giving up. The implementation of play in does not have to be immediate, but rather it is hoped that in the not too distant future the idea will catch on among all the owners and among North American basketball fans.
Photos from as.com