The pact between Pirlo and Cristiano
The Italian lived his first day at the helm of Juventus on Monday. His relationship with Cristiano already has a great goal: the tenth consecutive Scudetto.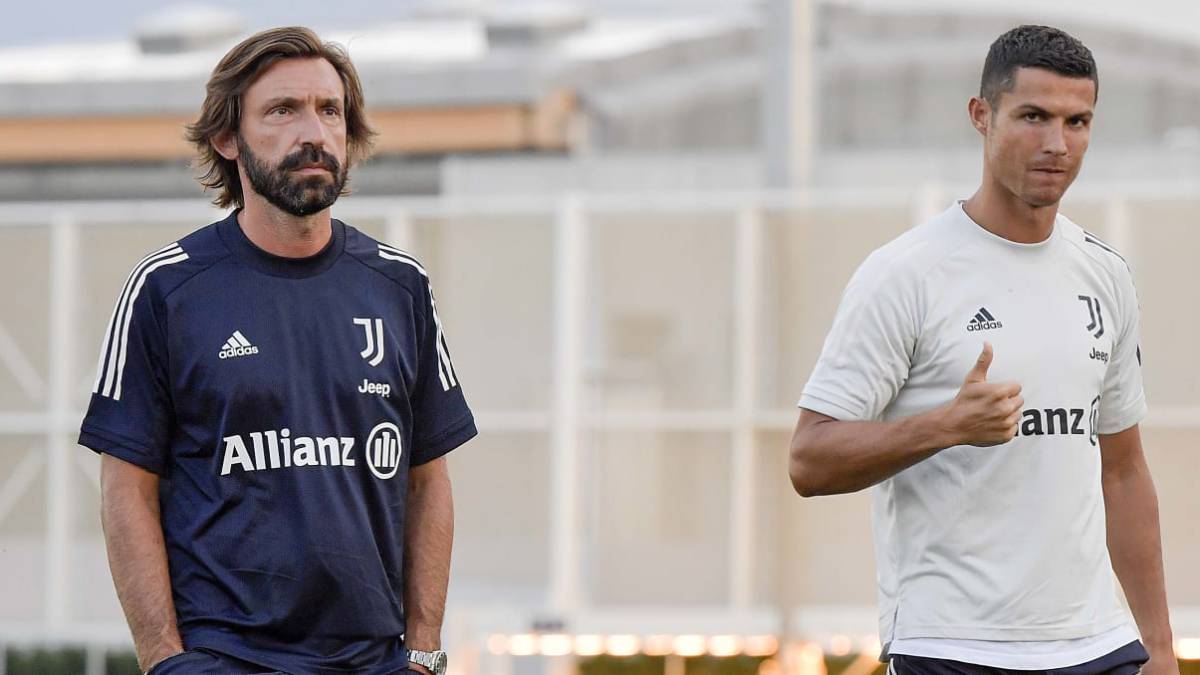 Continassa opened its doors this Monday with a new boss in charge: Andrea Pirlo. Although by presence the Italian could still be mistaken for another member of the squad, the former midfielder is now in charge of the dressing room.
In an unexpected promotion part of a turn of the helm by Andrea Agnelli, the one who was to be the team's coach arrives at the first team without experience. Without experience, at least, as a coach in the elite but perfectly aware of a dressing room that he has shared with Buffon, Chiellini, Bonucci and Barzagli. Before colleagues, now subordinates.
In the booth he met Cristiano and, according to the Gazzetta, a pact was established between the two: to understand each other to return Juventus to the top of Serie A for the tenth consecutive year. A golden decade that is missing the Champions League, his other great goal.
With Inter pressing, although in the midst of a crisis, and after a difficult experience with Maurizio Sarri, Andrea Pirlo is aware of the need to convince Cristiano Ronaldo to be able to squeeze all the football that he still has in his boots and achieve a historic tenth.
The support for the coach is maximum and to demonstrate this, Andrea Agnelli, CEO and the heads of the sports area, Pavel Nedved and Fabio Paratici, were also in the 'reentré', who face key weeks to finish defining the bianconera squad for which they are not they expect big changes in addition to the newcomer Arthur and several expected departures (Higuaín, Khedira ...). Pirlo, via 'Zidane'
There are few circumstances that unite Pirlo and Zinedine Zidane in this story. They both wore the 21 and are Juventus legends and both arrived on an elite bench with less experience than expected. If Zidane arrived with little, Pirlo does it with none but with a way forward.
The Marseille left a good guideline for Pirlo to succeed in the elite. At first, Zizou earned the white wardrobe for what he had been as a player. His presence, his tranquility and his way of seeing the game gave him a rise over the Portuguese that no other coach achieved before. Zidane 'recycled' Cristiano and convinced him that, sometimes, less is more. Rotating was no longer a conflict and their final stages of the season reached their peak of form to guide the whites with their goals in the three consecutive European Cups.
Although the physique of the 7 is privileged, Pirlo has close in time that transformation to remain in the elite and his talent on the green makes him have the respect of the dressing room. The route set by the French is a good manual for success and also, Pirlo has Cristiano, who was his best ingredient.
Photos from as.com