The 'Sixth' of Sevilla does not give a fifth place in the Champions League to LaLiga
Despite the fact that the Seville team was already classified for the maximum continental competition via the League, Villarreal will not have a Champions League place. Sevilla will be in Pot 1.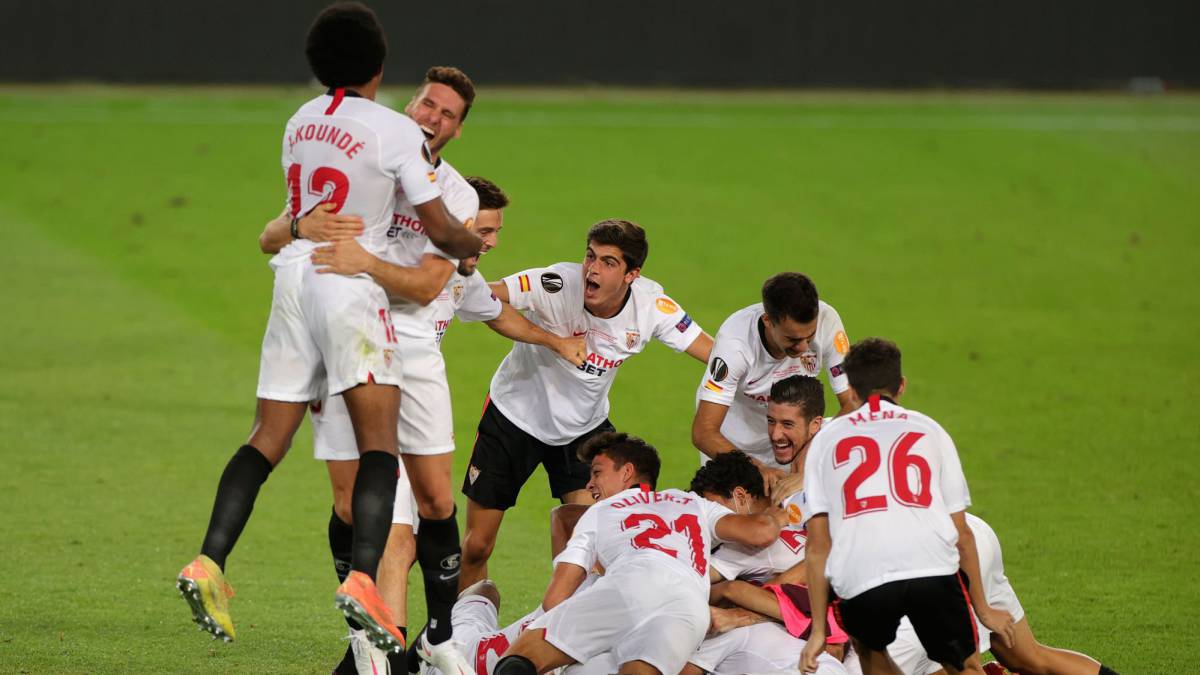 Sevilla have achieved their sixth Europa League after beating Inter Milan 3-2 that made it difficult from start to finish. Diego Carlos, with a Chilean and the invaluable help of Lukaku, gave a title to the Seville club that thus closes its very great season. Although the Europa League allows its winner to have a fixed place in the group stage of the next edition of the Champions League, Lopetegui's team already had it secure thanks to the fourth place achieved in the League.
But, contrary to what some might think, this does not imply that this place will go to the fifth classified in the Santander League, in this case Villarreal. On the contrary, the French Rennes is the great beneficiary of this Seville victory. However, the French team already knew that next season they would play the top continental competition for the first time in their history in a few days. Specifically, they have known it for 10 days, when Shakhtar and Sevilla themselves qualified for the semi-finals of the Europa League.
With the passing of Inter and Manchester United the day before, the four semi-finalists already had a secure place in the group stage of the Champions 2020/21 via the League, so the place was going to the third place in Ligue 1, in this case the Rennes. This is due to the fact that the four countries with the best UEFA coefficient (Spain, England, Germany and Italy) have a guaranteed place in the group stage for the top four finishers, without the need to play beforehand, as happened a few seasons ago. For this reason, it is France, the fifth country with the best coefficient, which benefits from this new place with direct access to the next edition of the Champions League. Sevilla will be in the hype 1
Of course, although Sevilla were already qualified for the Champions League, the Europa League title gives them an advantage that a few hours ago they did not have. Had they lost, Lopetegui's team would have been stuck in Pot 2 (it is the eighth team with the best UEFA coefficient). But, thanks to their victory, the Sevillistas obtain the place in Pot 1 that is awarded to the champion of this competition.
Photos from as.com