The late Michael Ojo tested positive for COVID-19 in June
The Red Star president wonders why no one at the center where he went to train demanded the certificate authorizing him to do so.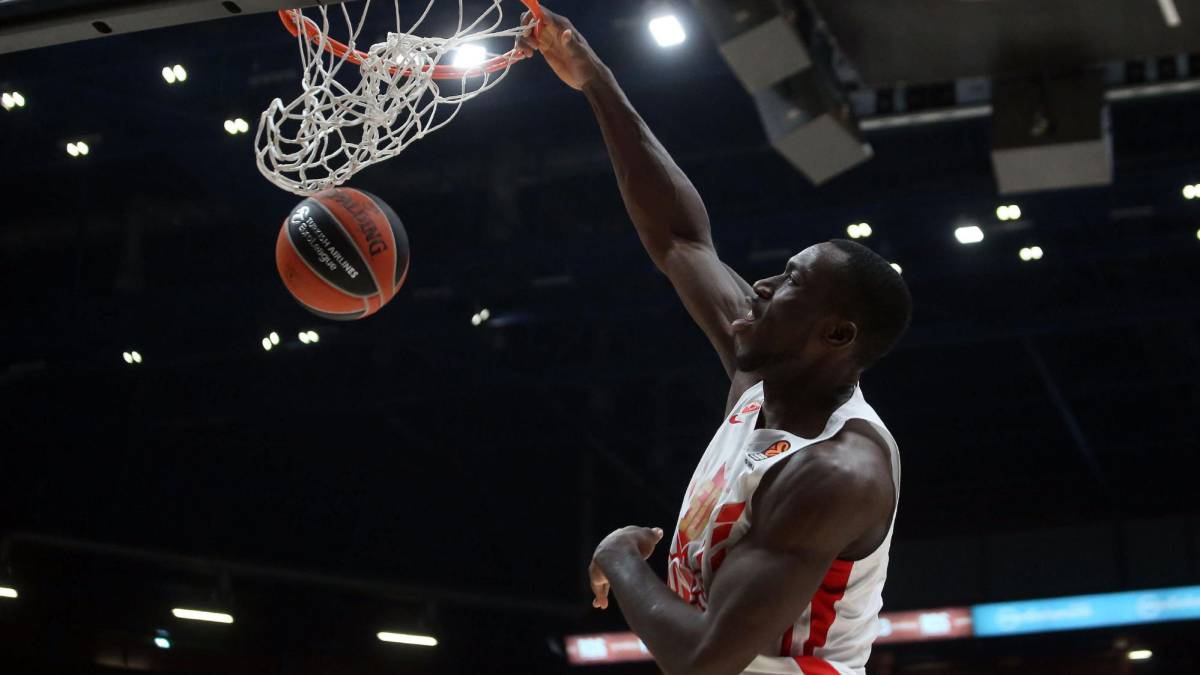 The Nigerian center Michael Ojo, who died last Friday at the age of 27 from a heart attack, had tested positive for COVID-19 last June, as confirmed today by the Red Star of Belgrade, a club in which he played until six weeks ago. "We want, by moral principles, that it be known exactly what happened to him," claimed the team president, Nebojsa Covic, statements to the Sportklub channel in which he confirmed that the player tested positive for coronavirus.
Covic explained that both the player's family and the Nigerian Embassy in Serbia have asked to clarify the circumstances of Ojo's death. The 2.16 meter, 140 kilogram pivot, a Red Star player until June 30, died last Friday in Belgrade of a heart attack during individual training. Covic explained that the Red Star has learned that between the end of June and the beginning of July Ojo began to feel pain in the lung, fever and cough, and tested positive for coronavirus.
On July 6, he was diagnosed with pneumonia in the right lung, but the player refused to be treated at a clinic specializing in infectious diseases and preferred to receive treatment in a private center. A week later, he was diagnosed with an onset of pneumonia in the other lung and blood tests showed abnormal values. During the following days he was subjected to more controls that did not show signs of improvement, but on August 6 a new test showed that the pneumonia had disappeared and the presence of antibodies, signs that indicated that he had overcome COVID-19.
According to Covic, Ojo did not receive the authorization to train from the doctors, but rather "the recommendation to carry out physical activity of moderate intensity", until he fully recovered. However, the player underwent four training sessions between July 31 and August 7, the day of his death. According to Covic, the pivot had explained to the doctors that he felt very tired.
Covic wondered today why no one at the center where the player went to train demanded the medical certificate that authorized him to play sports, and assured that the Prosecutor's Office is investigating the case. The team manager pointed out that Ojo's corpse will be subjected to a new coronavirus test.
The Nigerian center came to Serbia in 2017 after having played in the United States and signed for the Belgrade FMP, from which a year later he moved to the Red Star, where he stayed for two seasons, in which he won a League and a Super Cup of the competition regional ABA, as well as a Serbian League. Currently, he was without a contract.
Photos from as.com